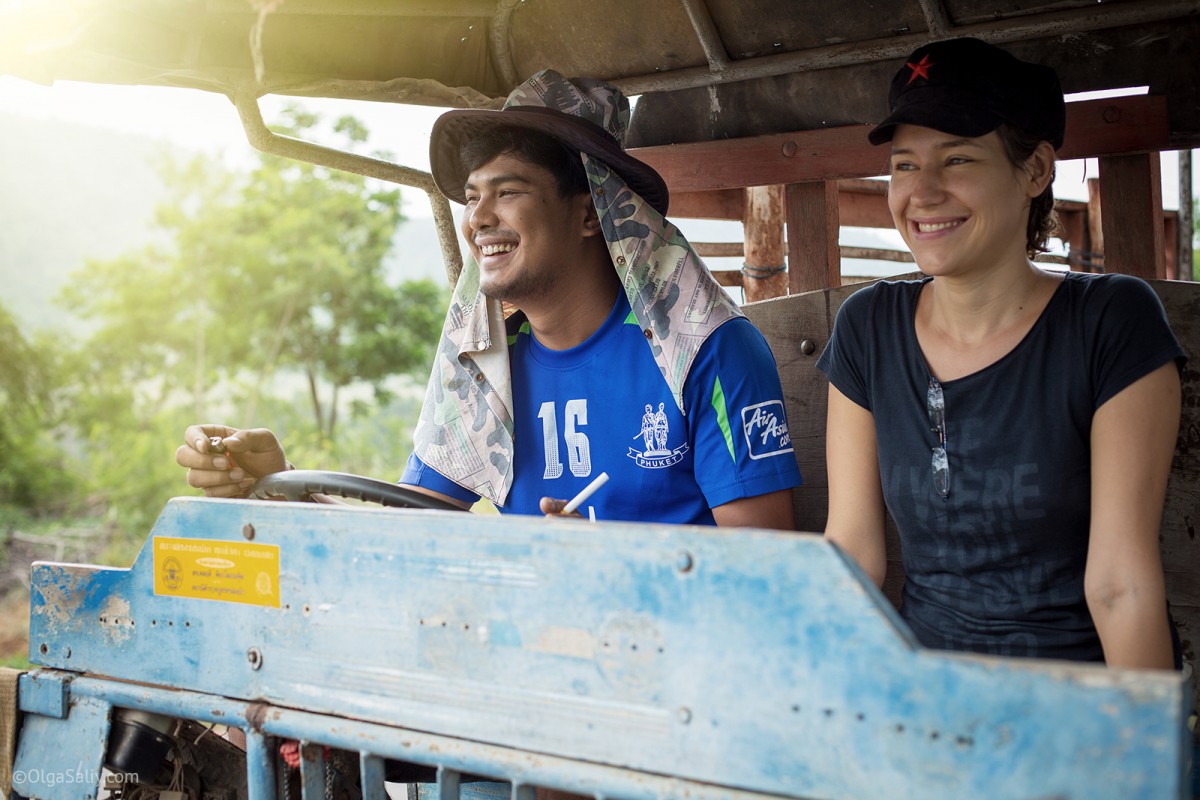 Olga has most unusual blog about Thailand lointhai.ru (Russian). Without touristic places and real life. Because she has a constant source of inspiration – her husband Toon.
They met on Phuket.
"One day about 5-6 AM in Thai pub "Capsule" in Patong I was ready to finish the party and go home. At this moment rather tall Thai guy came up to me.
"Tomorrow we are going to ride a Jet ski!" – He said  about my plans for tomorrow …
… Six weeks later he takes me to his village for meet with parents. He has a lot of relatives and no one speaks English.
When I wanted to move to Bangkok, he said that he did not really like this idea … Now we live together in Bangkok.
… After all this I had to make him marriage proposal."
So, we go together to Toon parents village on weekend. I am happy.
In this family, you can hear Thai, English and Russian speech, guys always understand each other)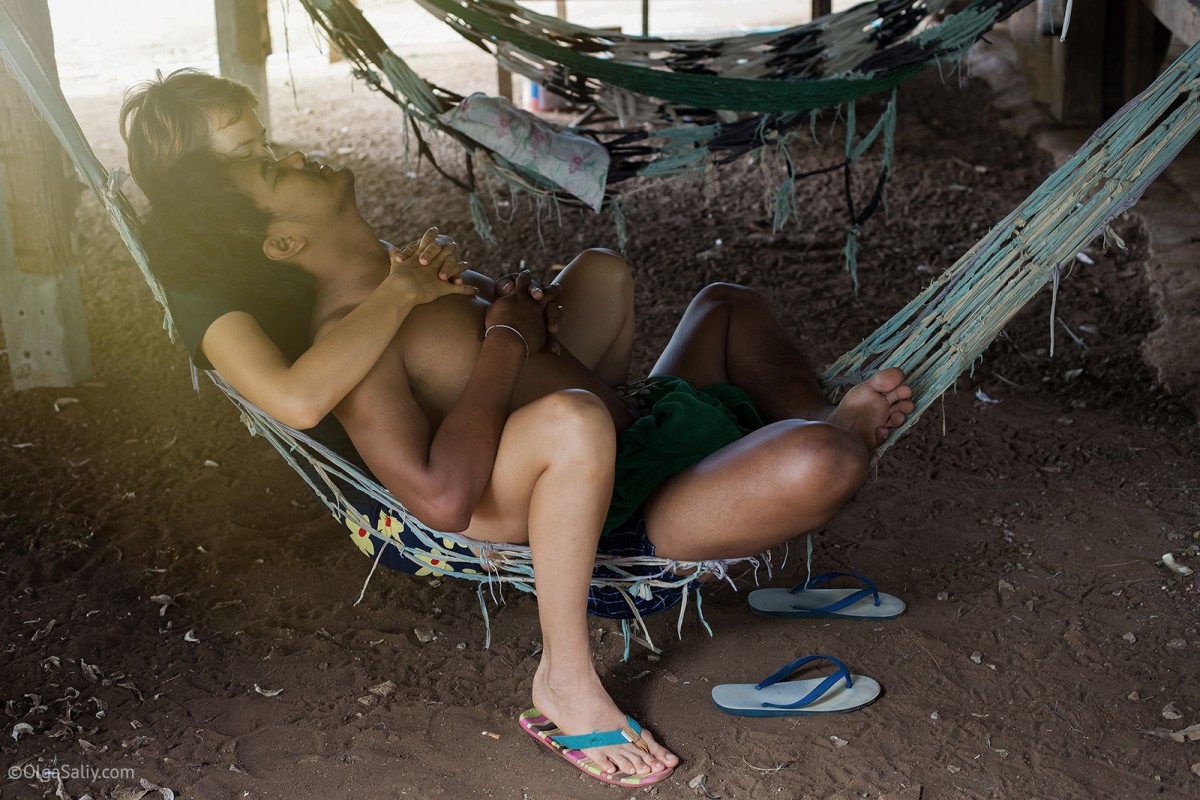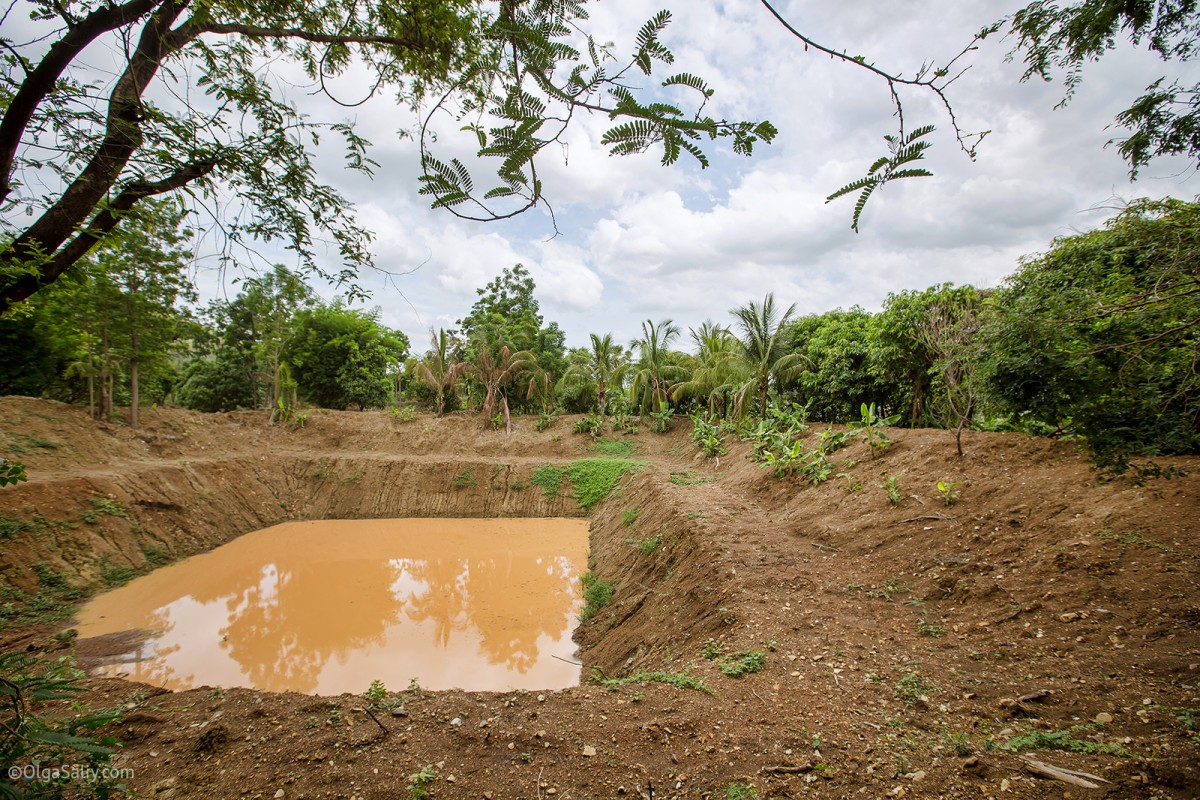 It is actually very important pit. It was the first thing we went to see after came and rested. These pits have probably every farmhouse – for rain water. Farmers take this water for the toilet, shower and gardens. And also for fish. Do not need any water supply and fish shops. Drinking water also falls from the sky, but in to special barrels.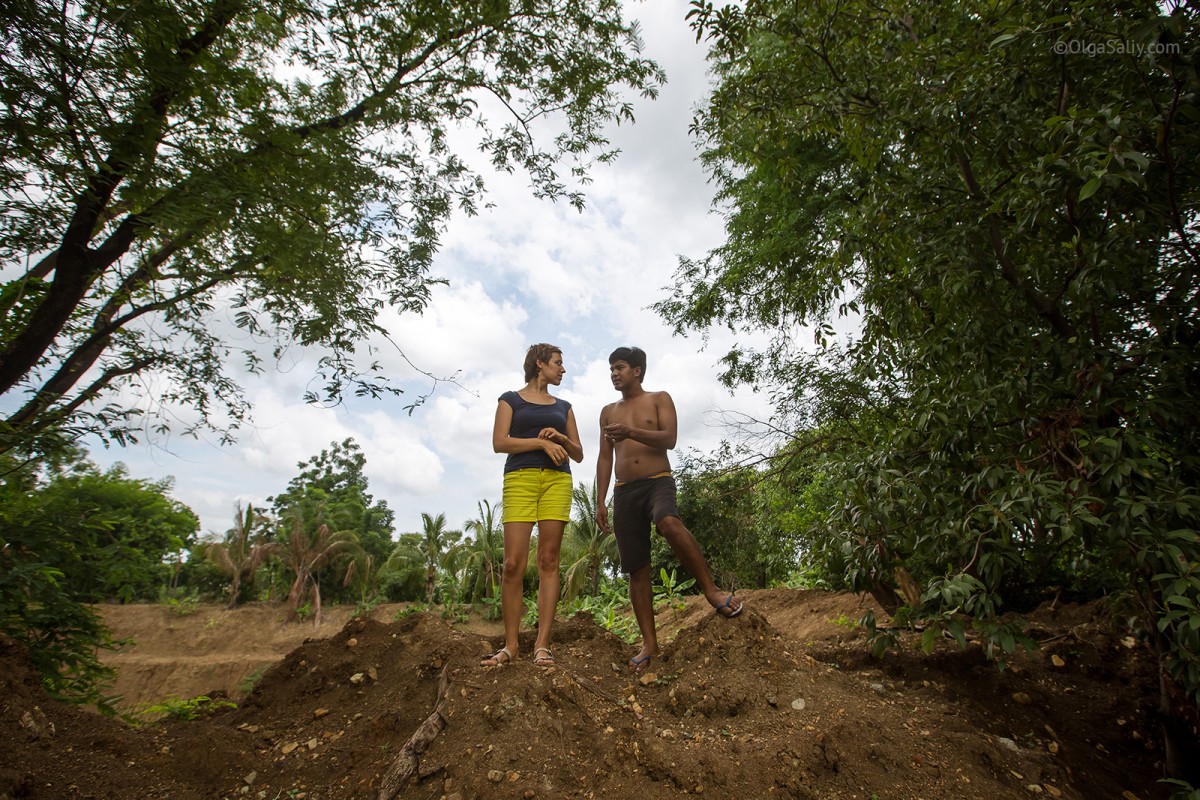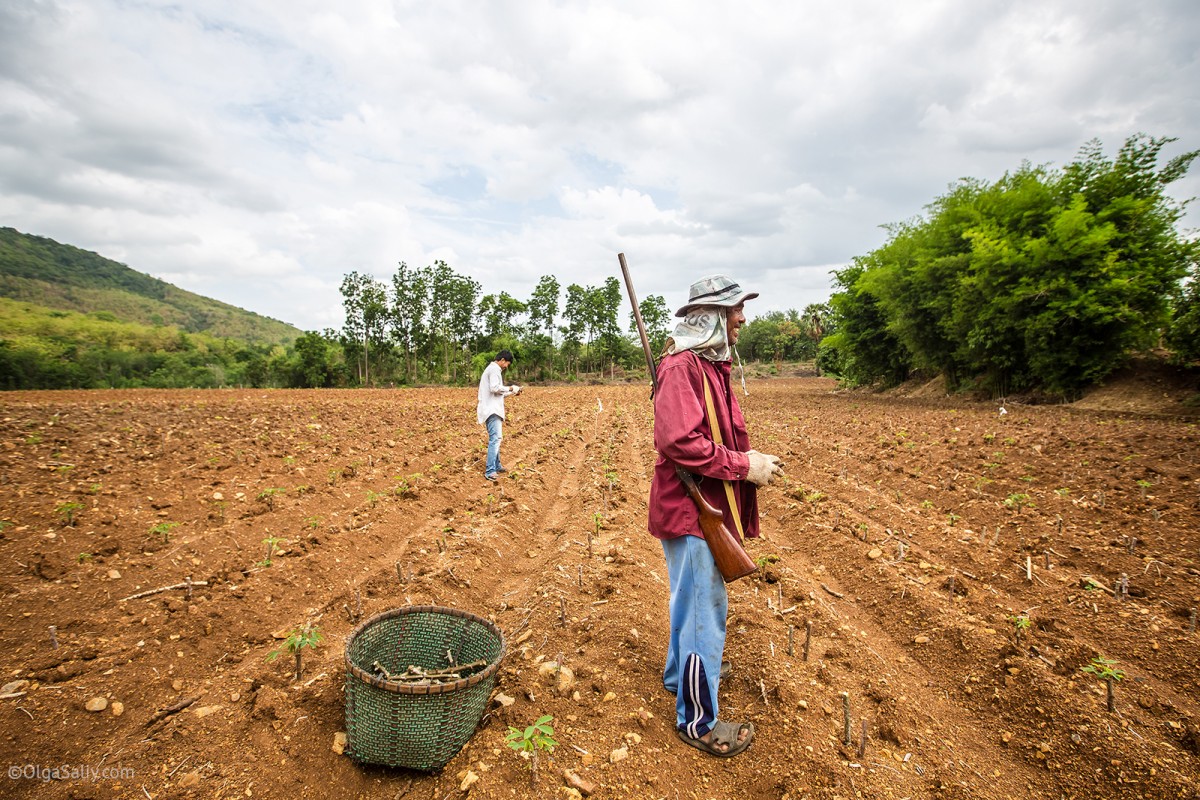 After lunch, Toon went to the fields for plant potatoes. I asked Toon's Dad why he has the gun, he said "for the people". I think it was joke, but I can not be sure).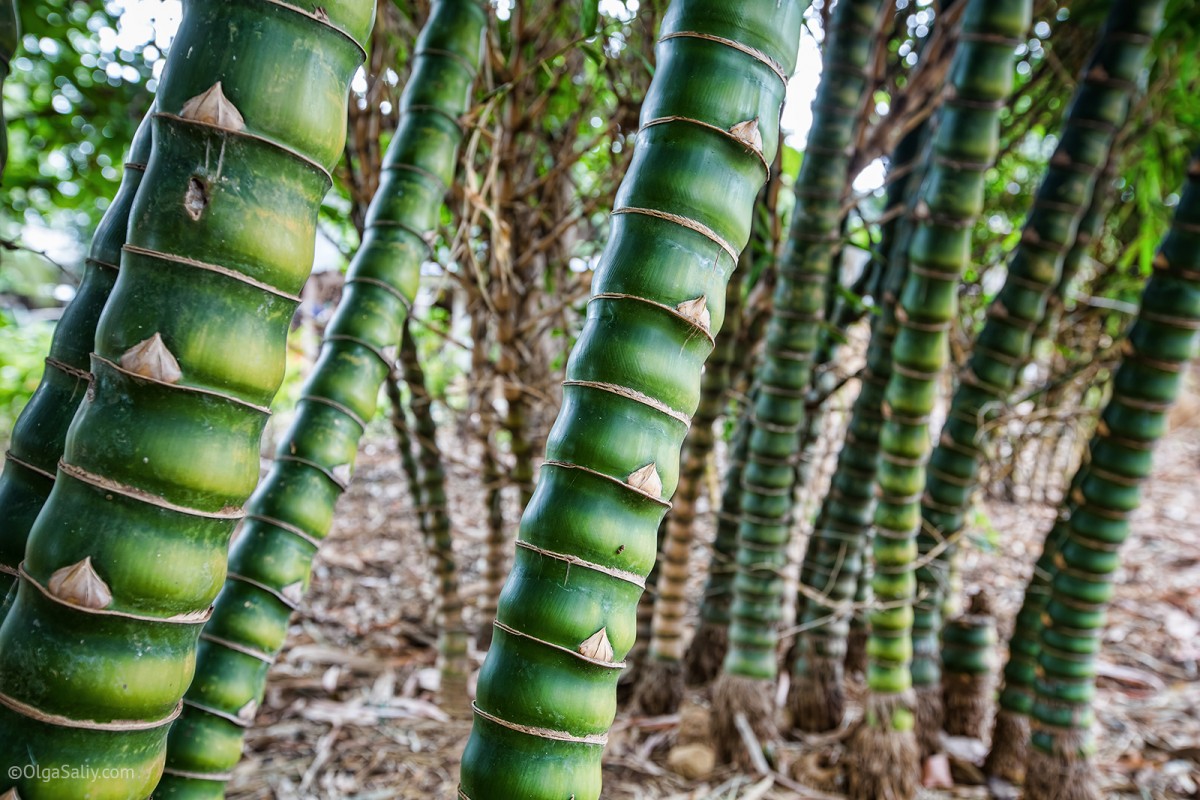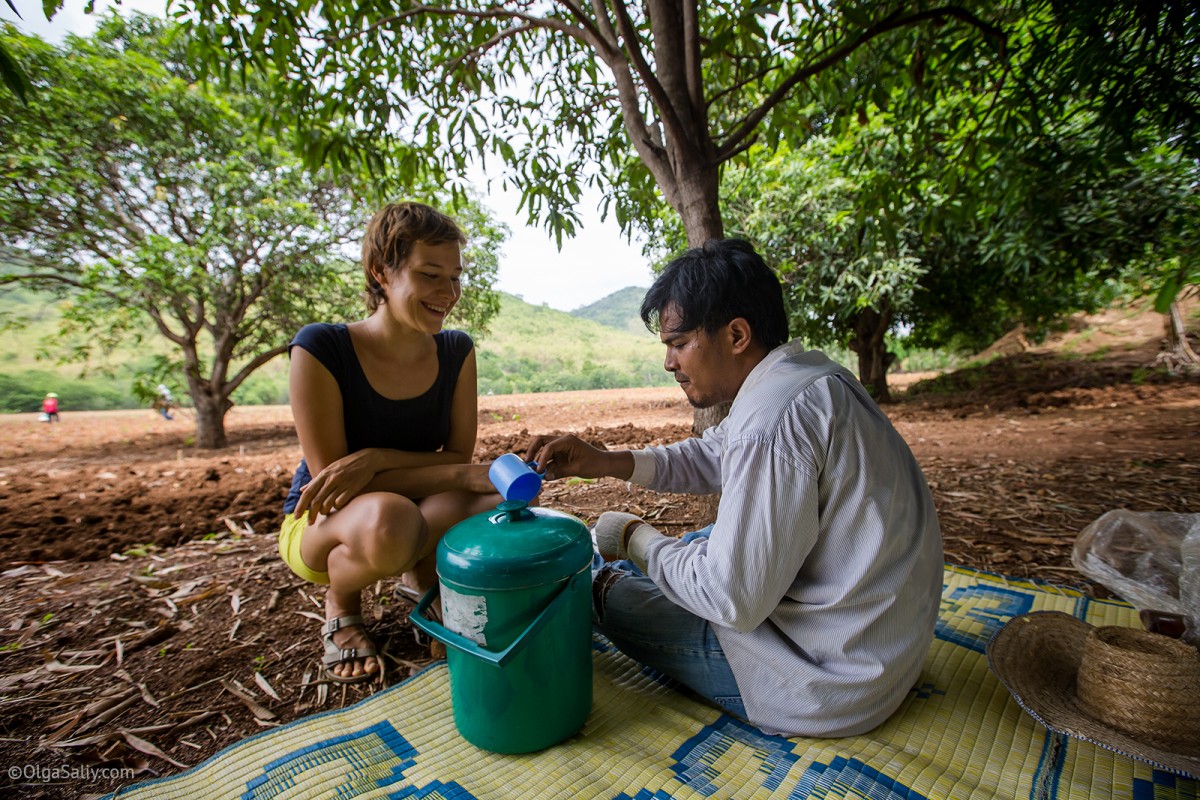 Olga brought water for Toon between potatoes as a true village wife.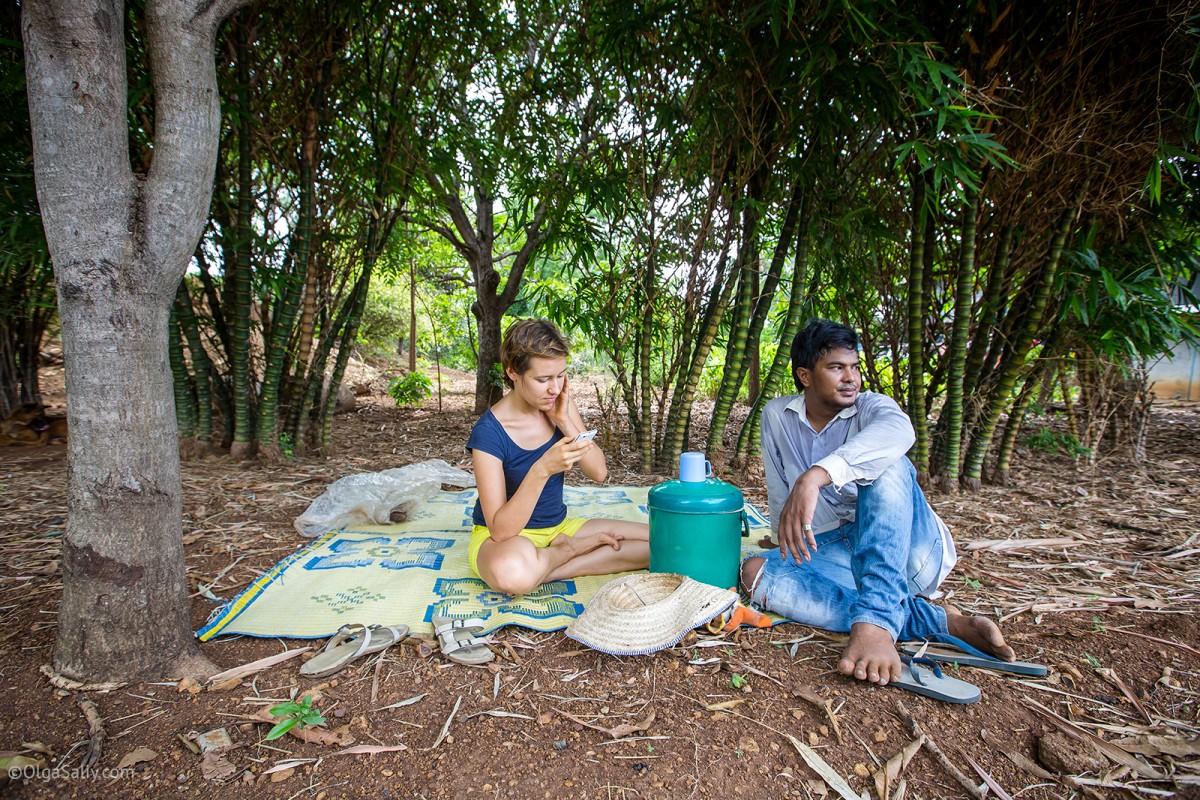 Toon dreams to becoming a farmer. I think I understand why: it's a real meditation, only the present moment and the real you. No noise of Bangkok and bustle of Facebook.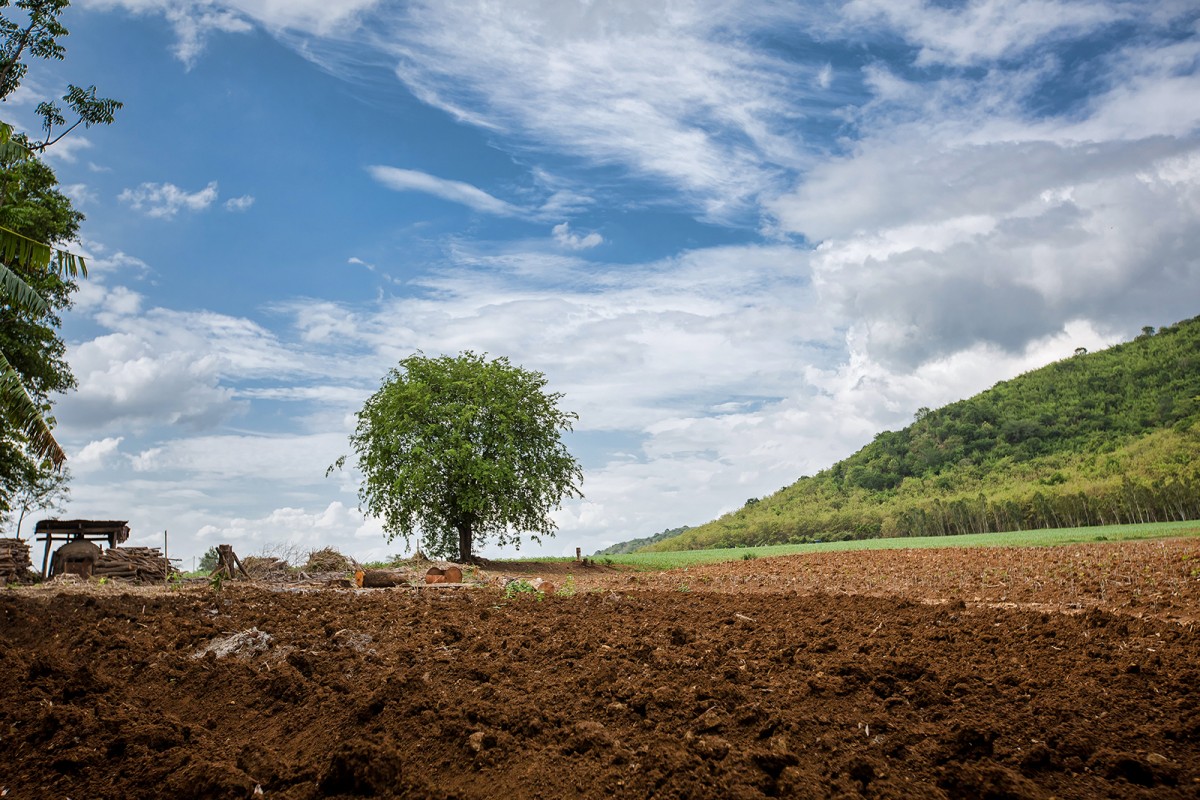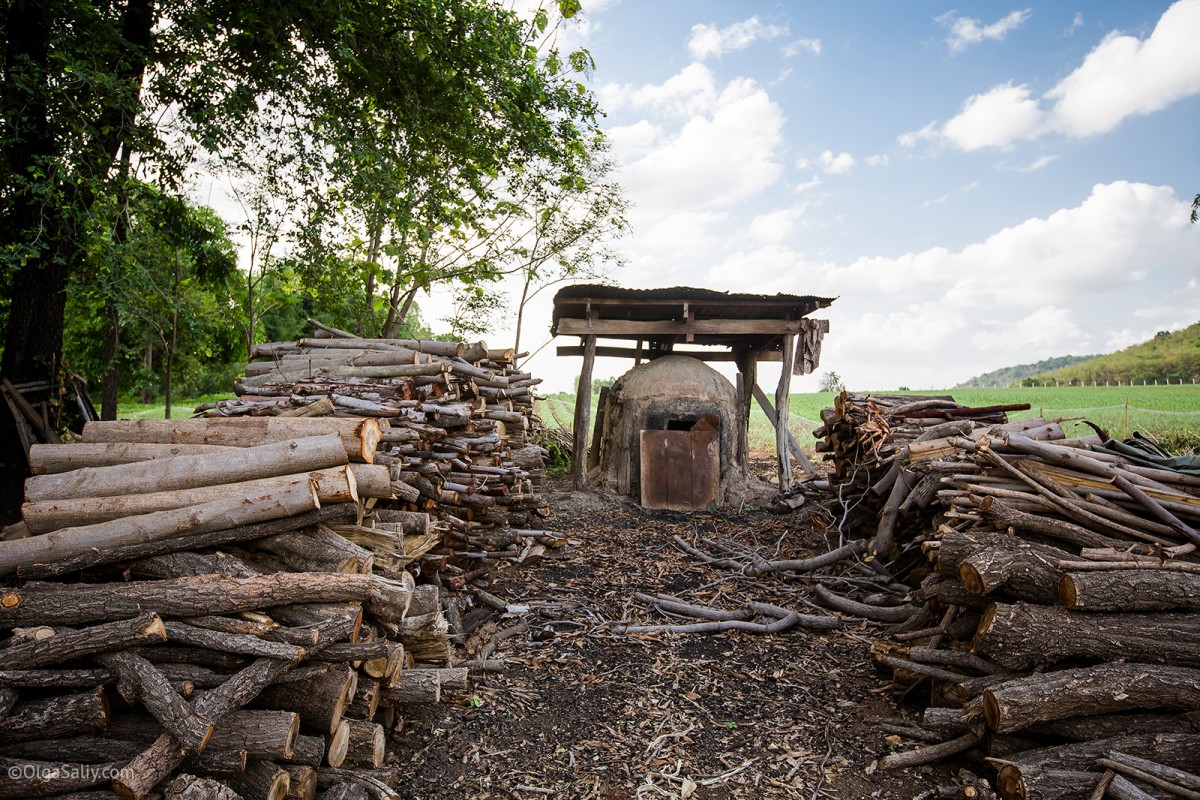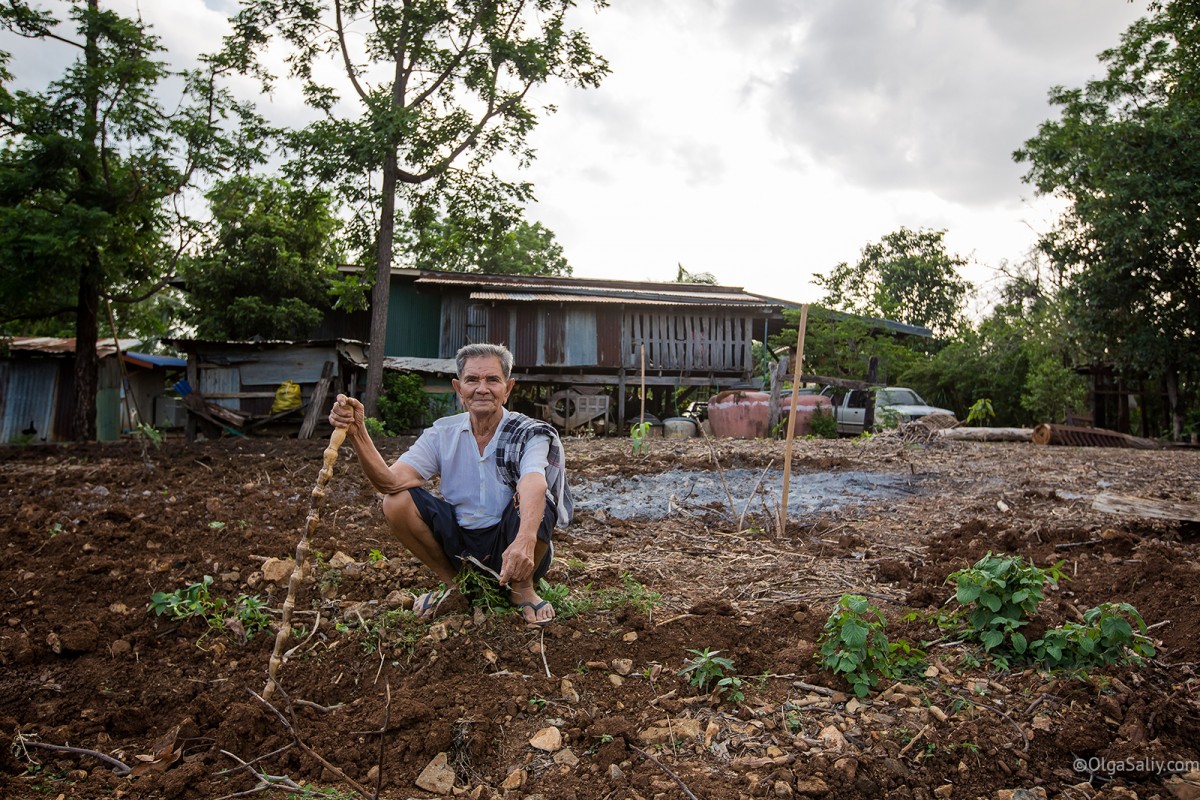 Ton's grandpa. He's unusual. He may keep long silent and then to say something very surprised … like he sees thoughts in my head.
Grandpa is the same age as the King of Thailand.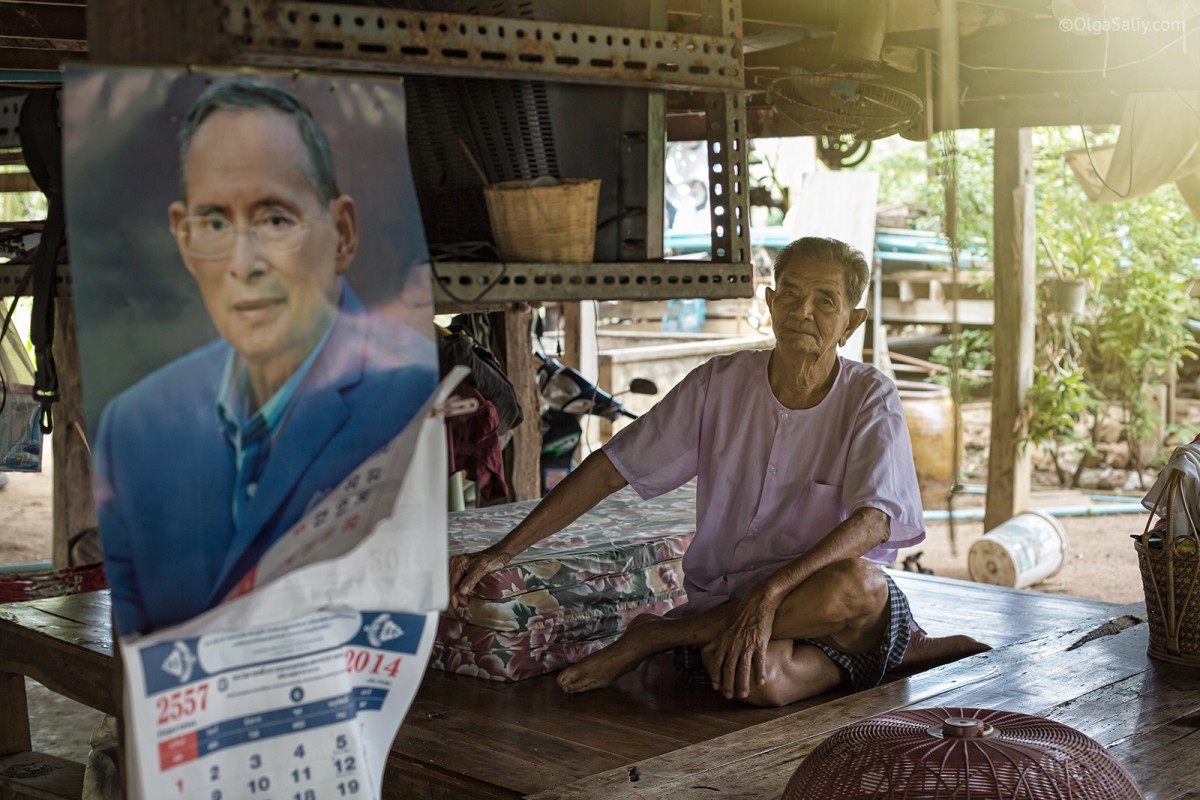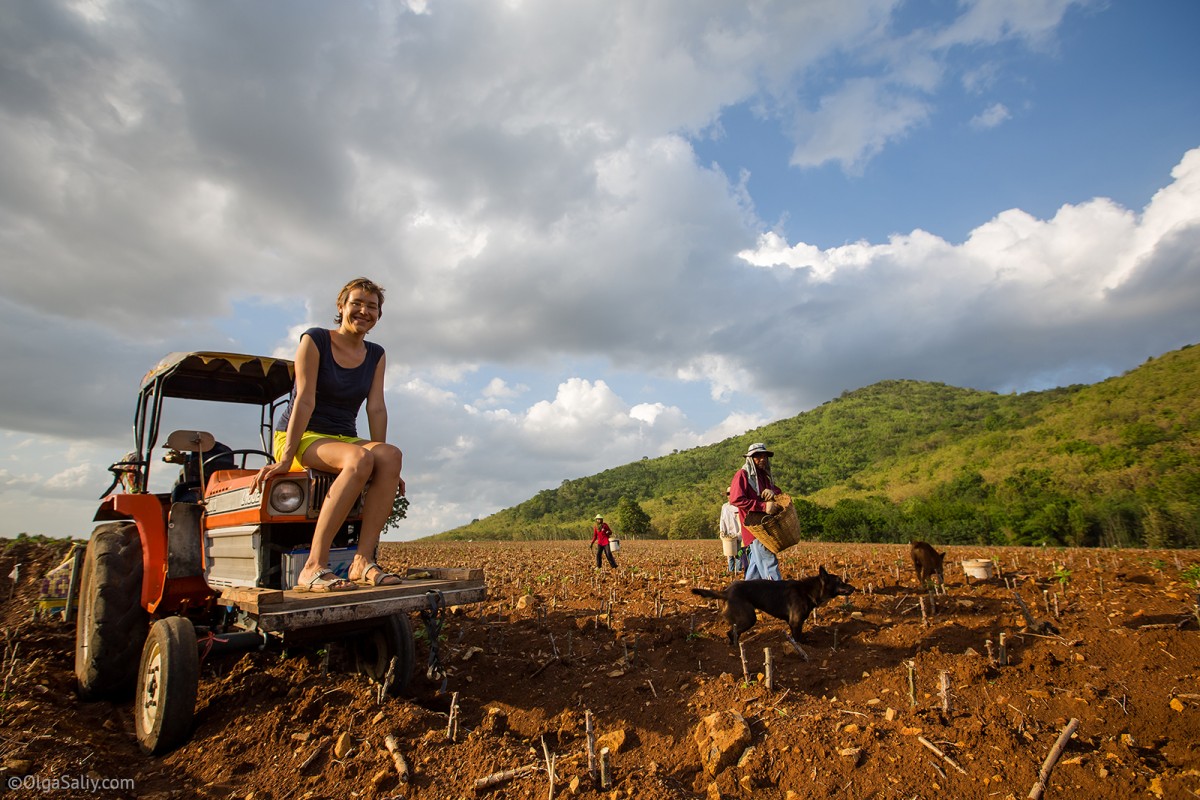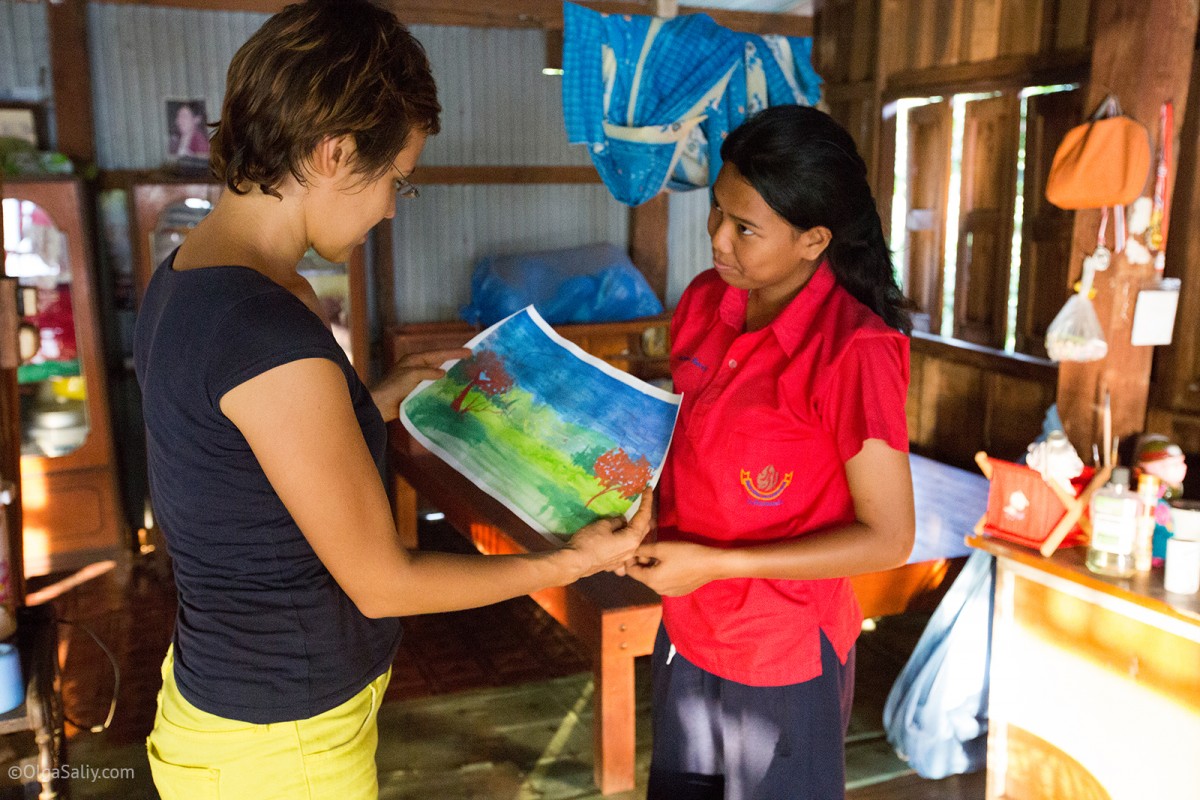 In evening Toon's sister BayTiey back home from school.
After school immediately start to help work inside the house with her mom, and then, in the evening, when all had dinner, she sat for homework, and when I realized that I want to sleep, she kindly prepared and offer me her bed for slip. There are just two beds in the house. One bed for grandfather, one for BayTiey. Others sleep on the floor, in one big room in a large house.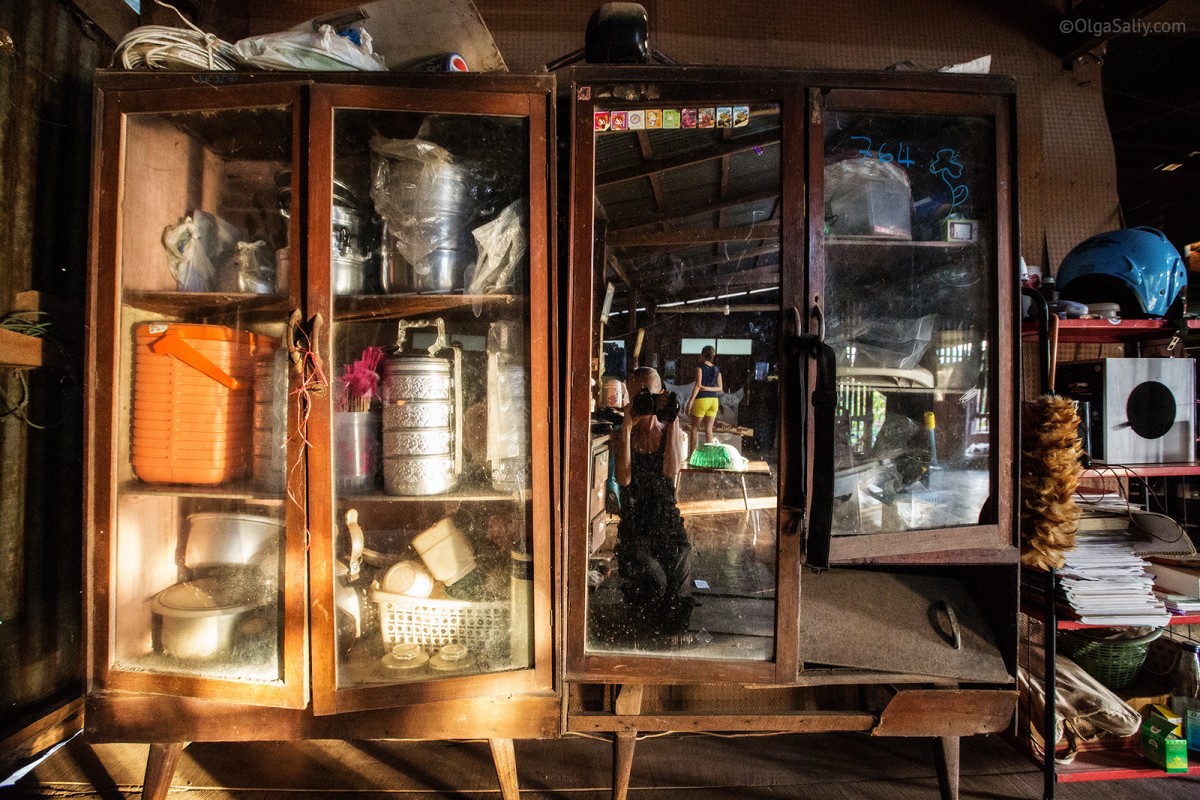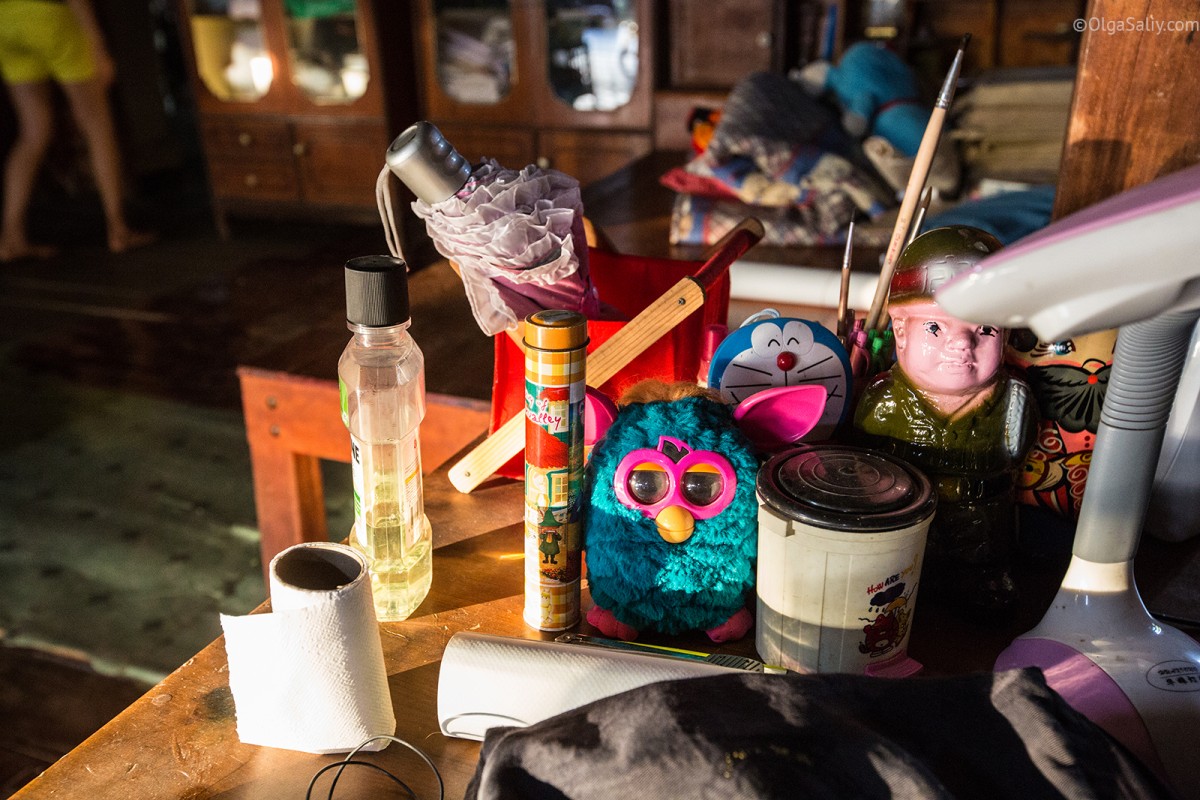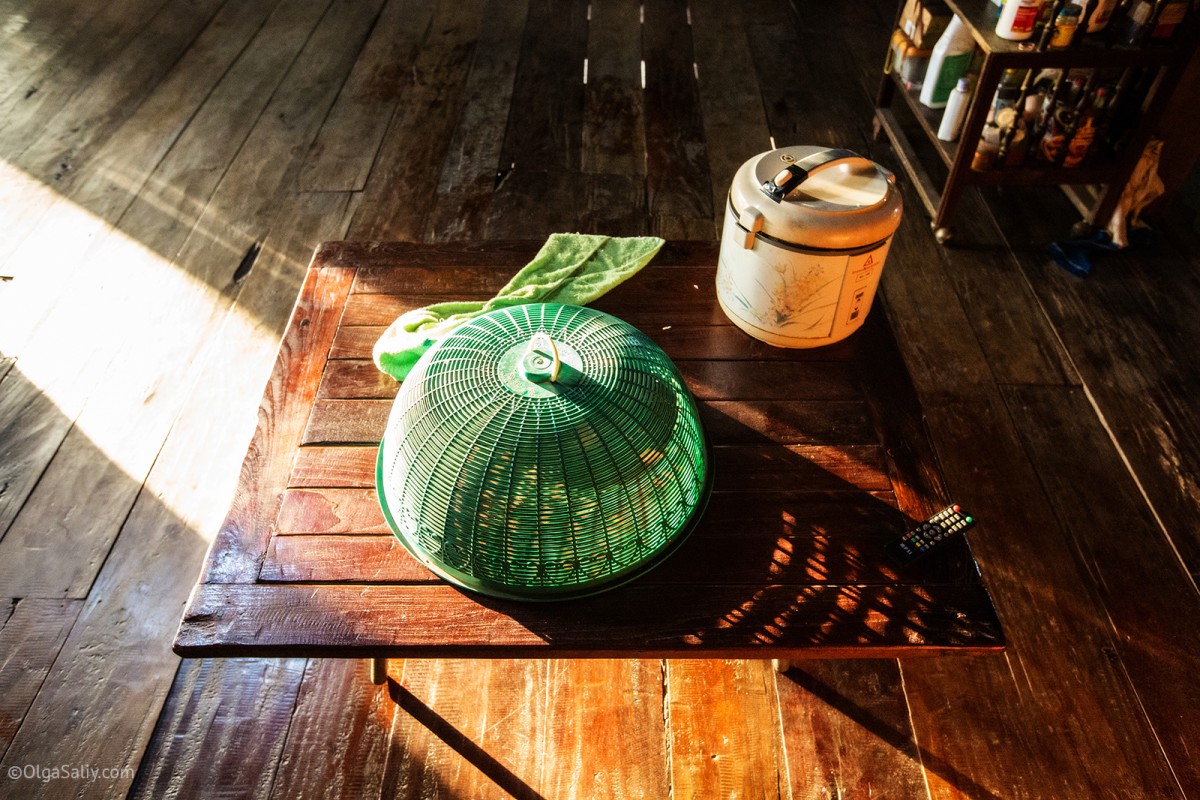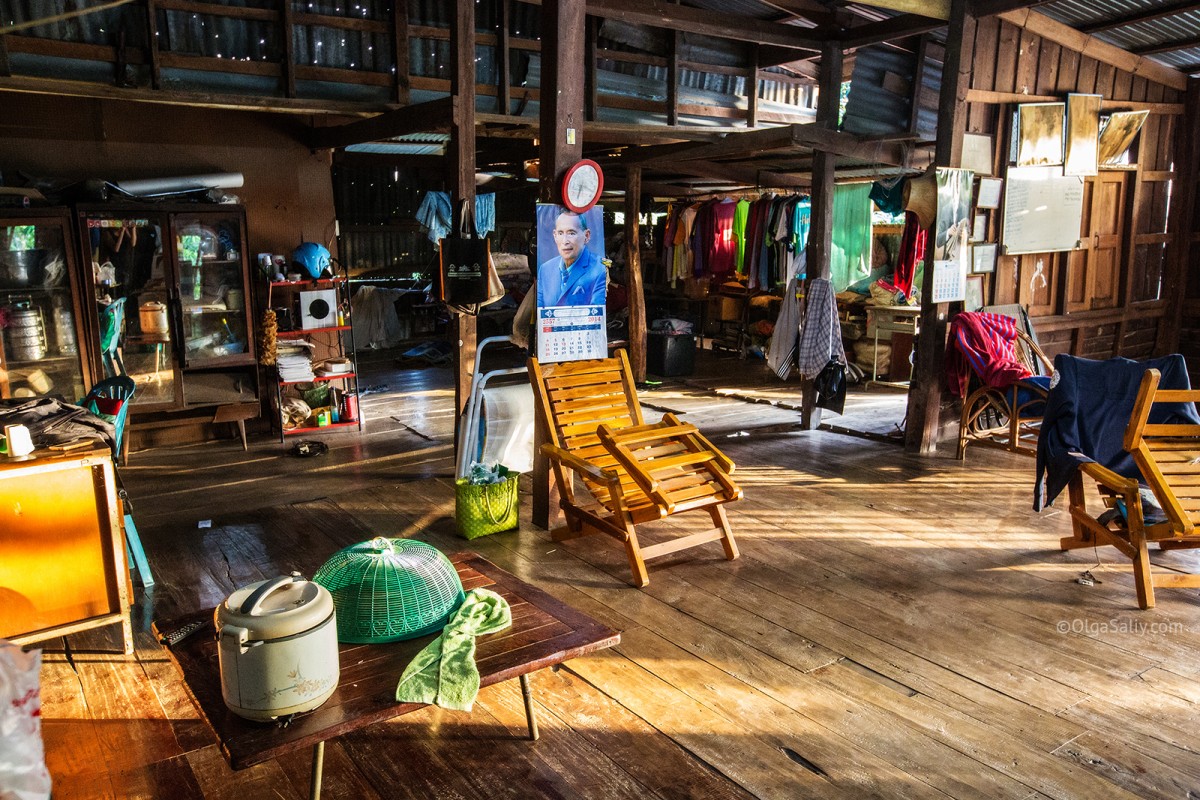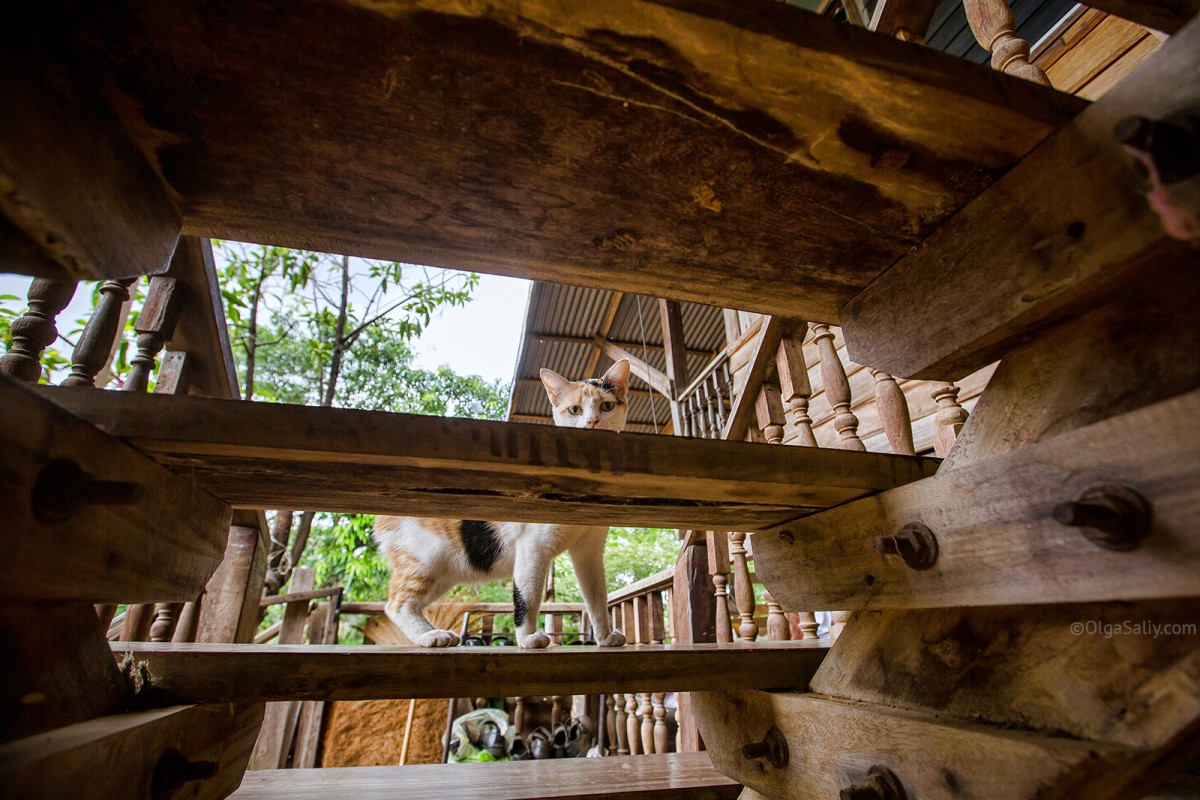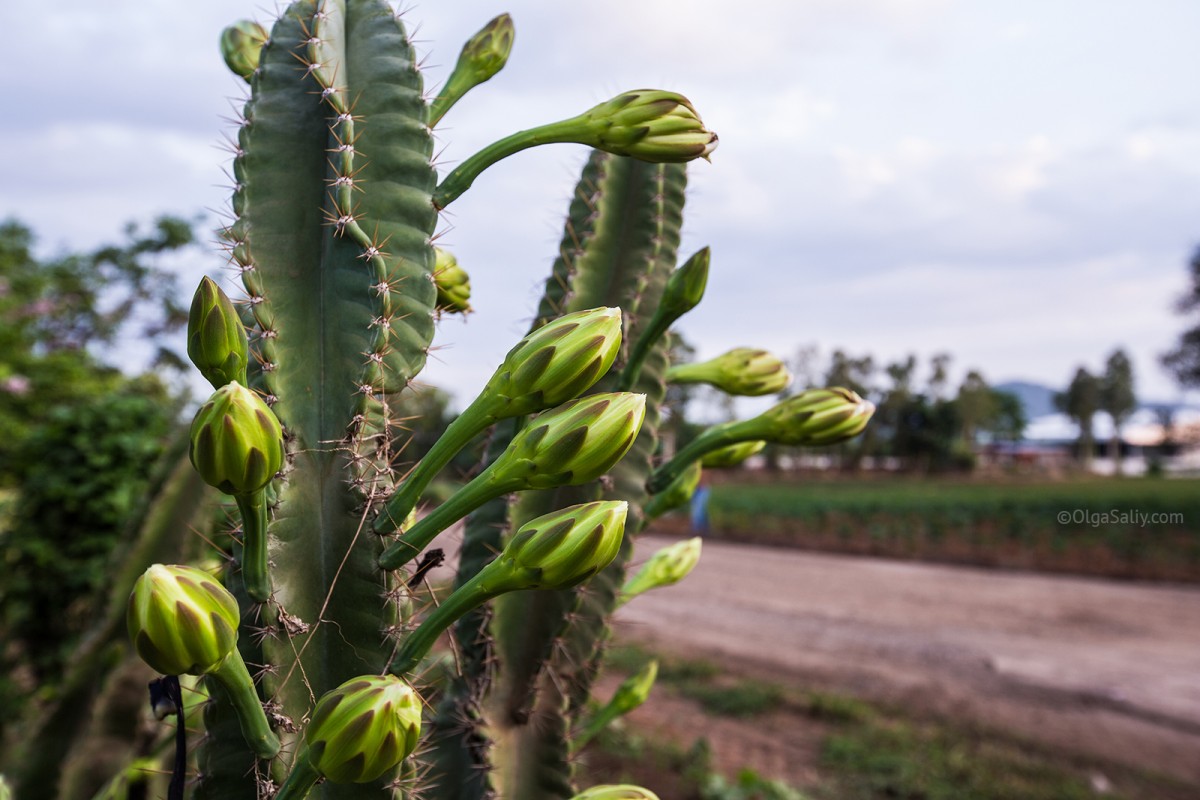 Toon's grandpa grows cacti and it blooms now.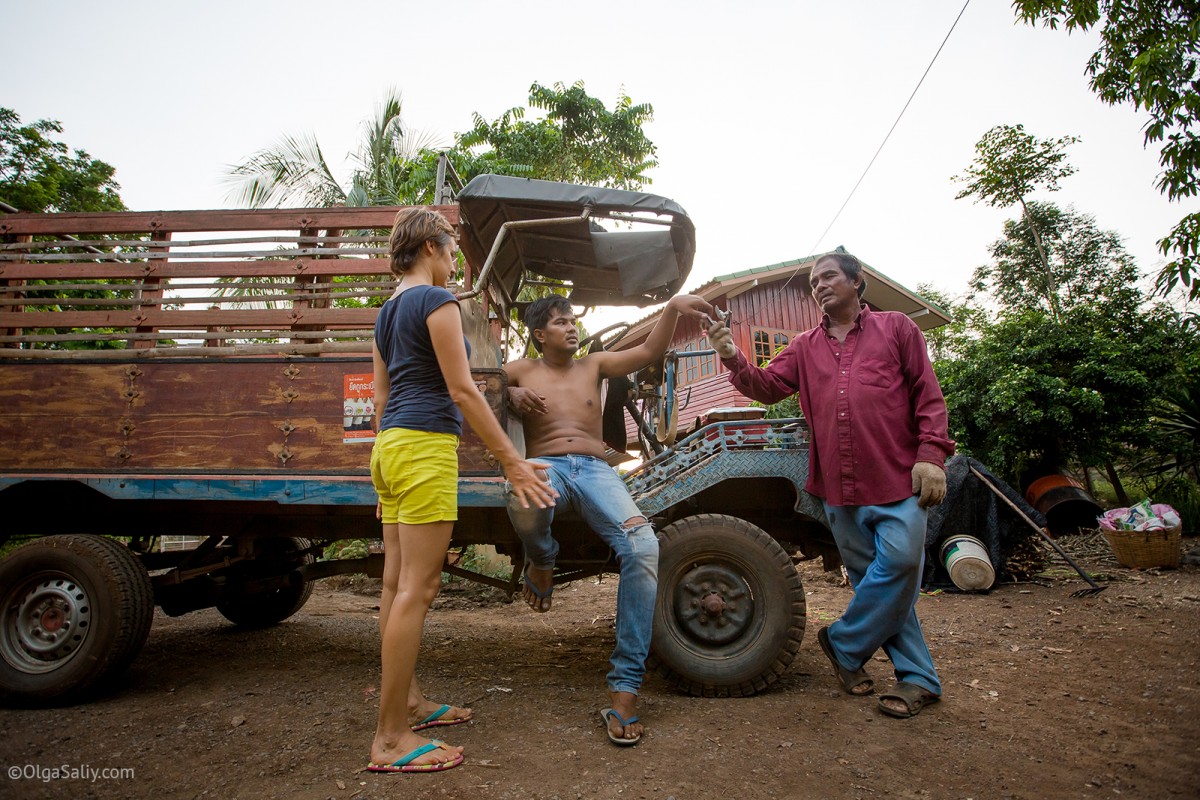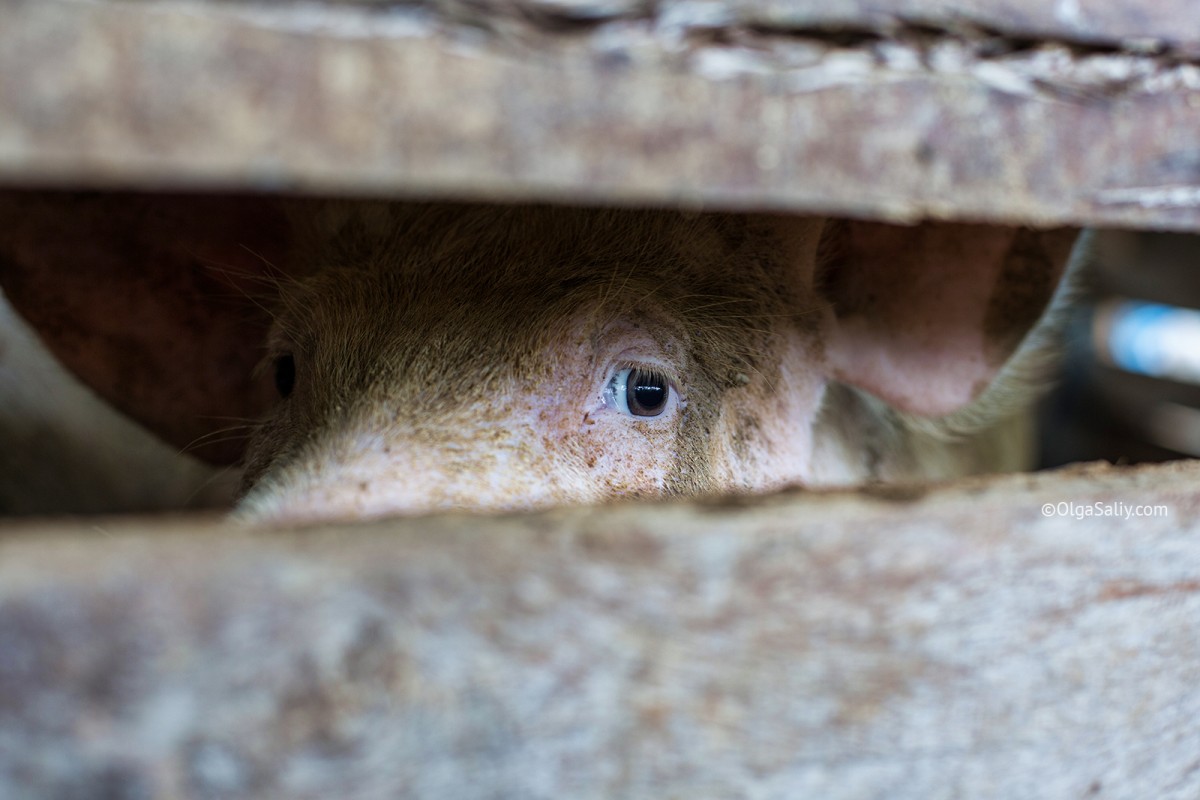 Piglets in a Thai village fed planed banana tree trunk.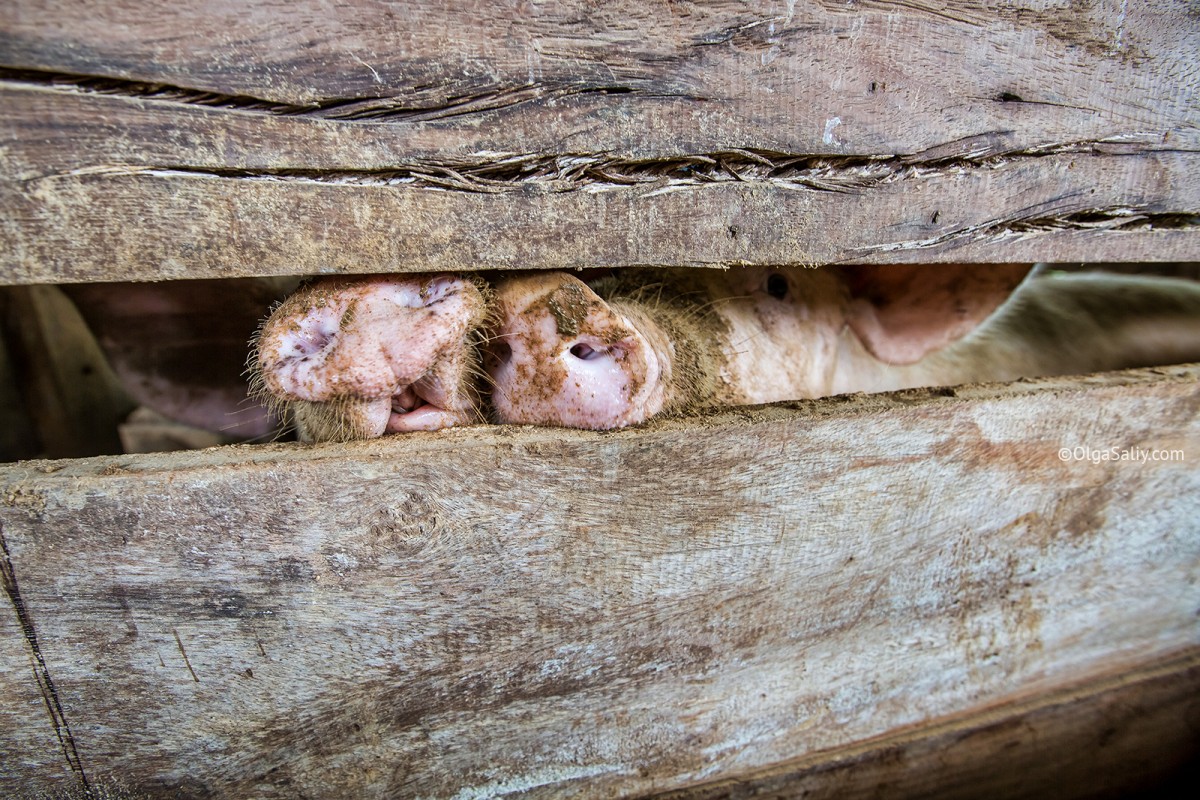 The next day morning. Nobody wake anyone. All just get up, have breakfast and go to work in the field.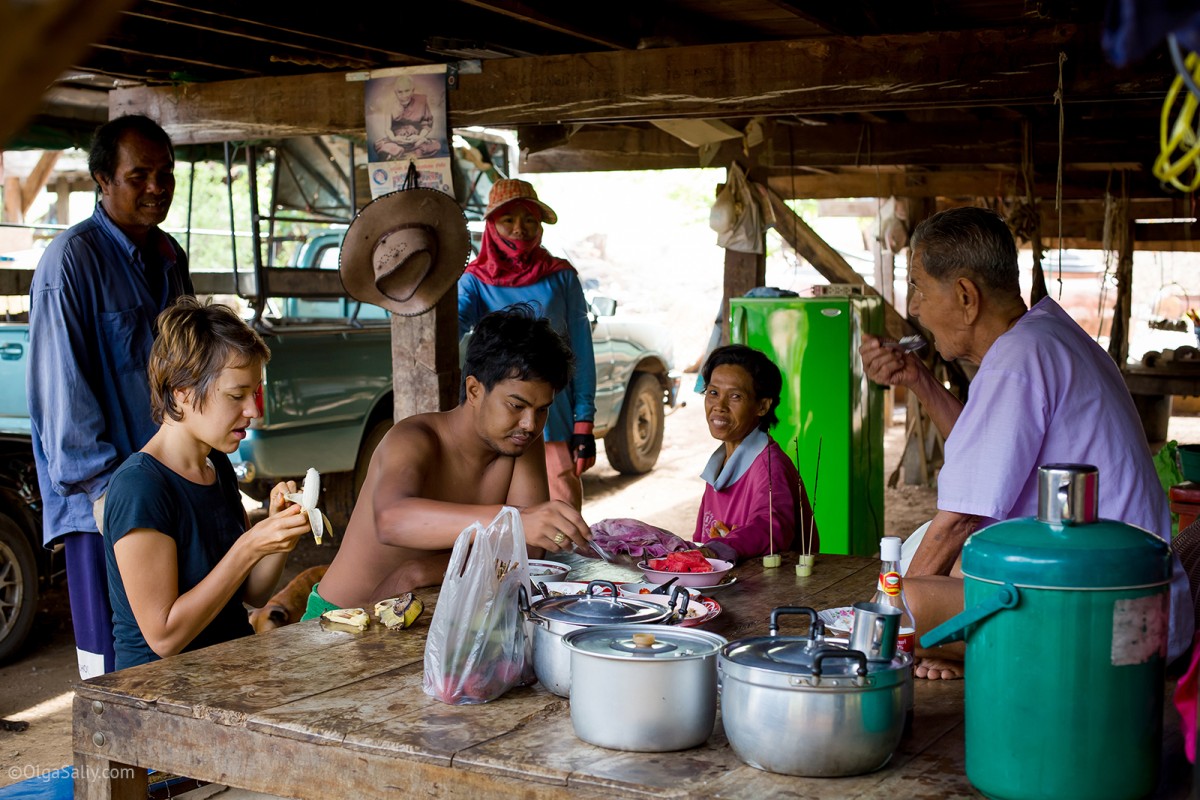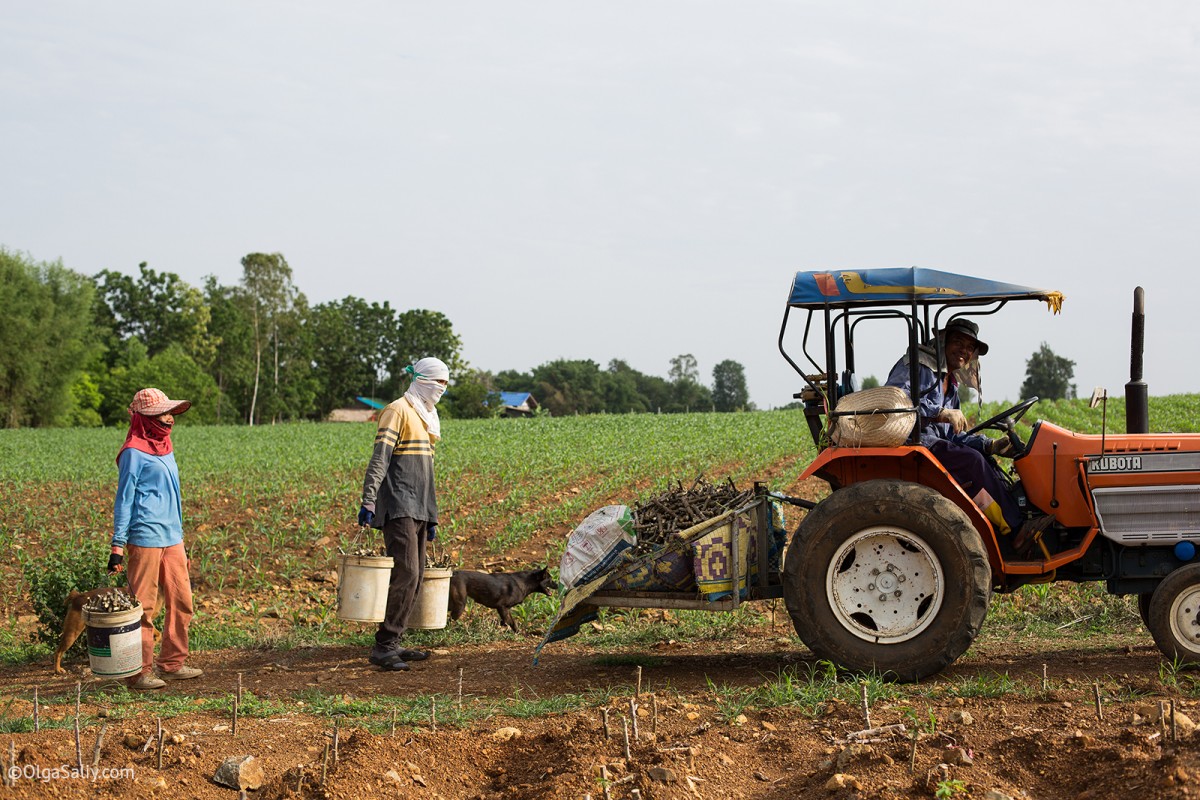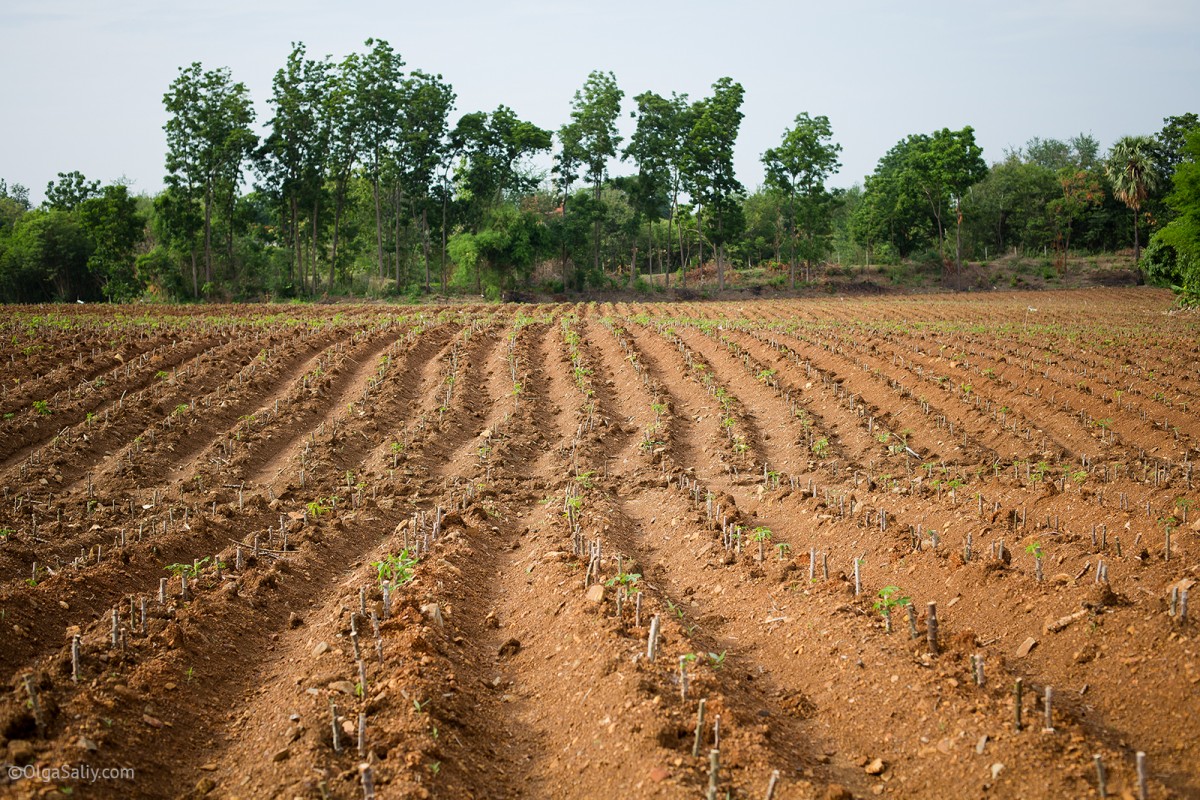 Growing potatoes in Thailand – you just need to plug the stick into the ground and it grows.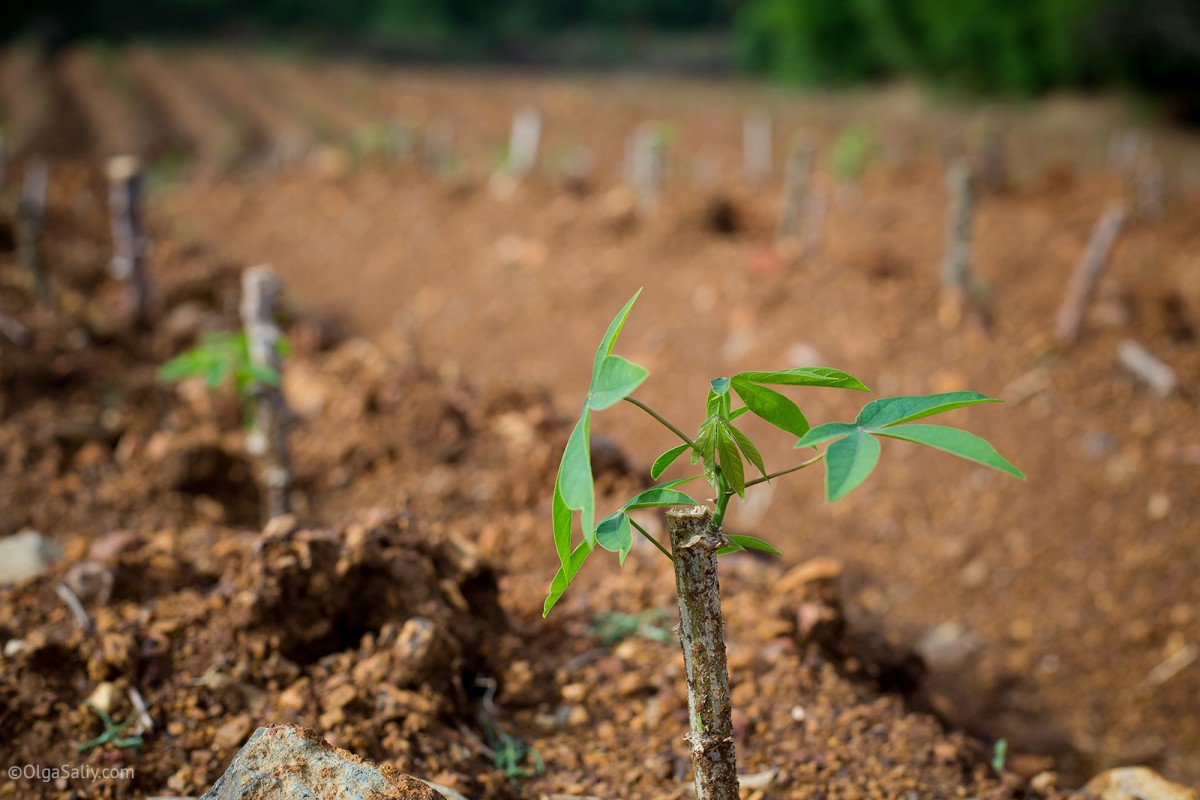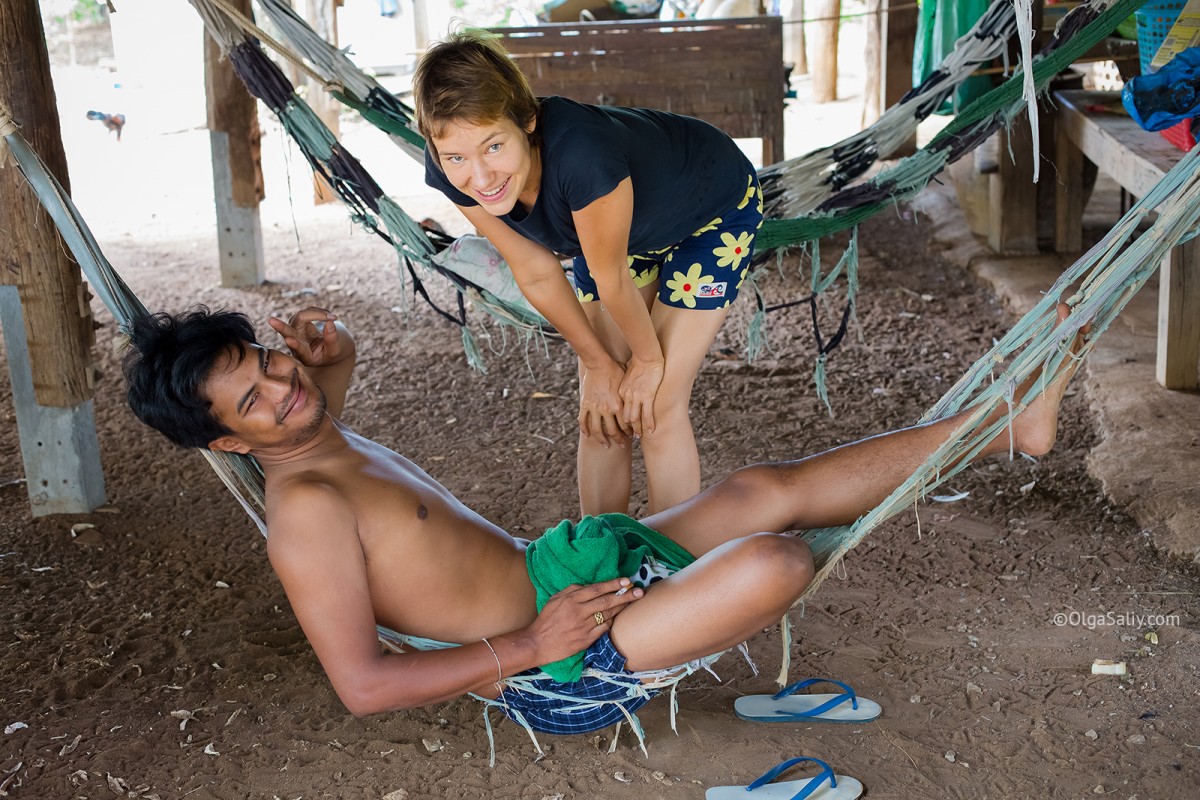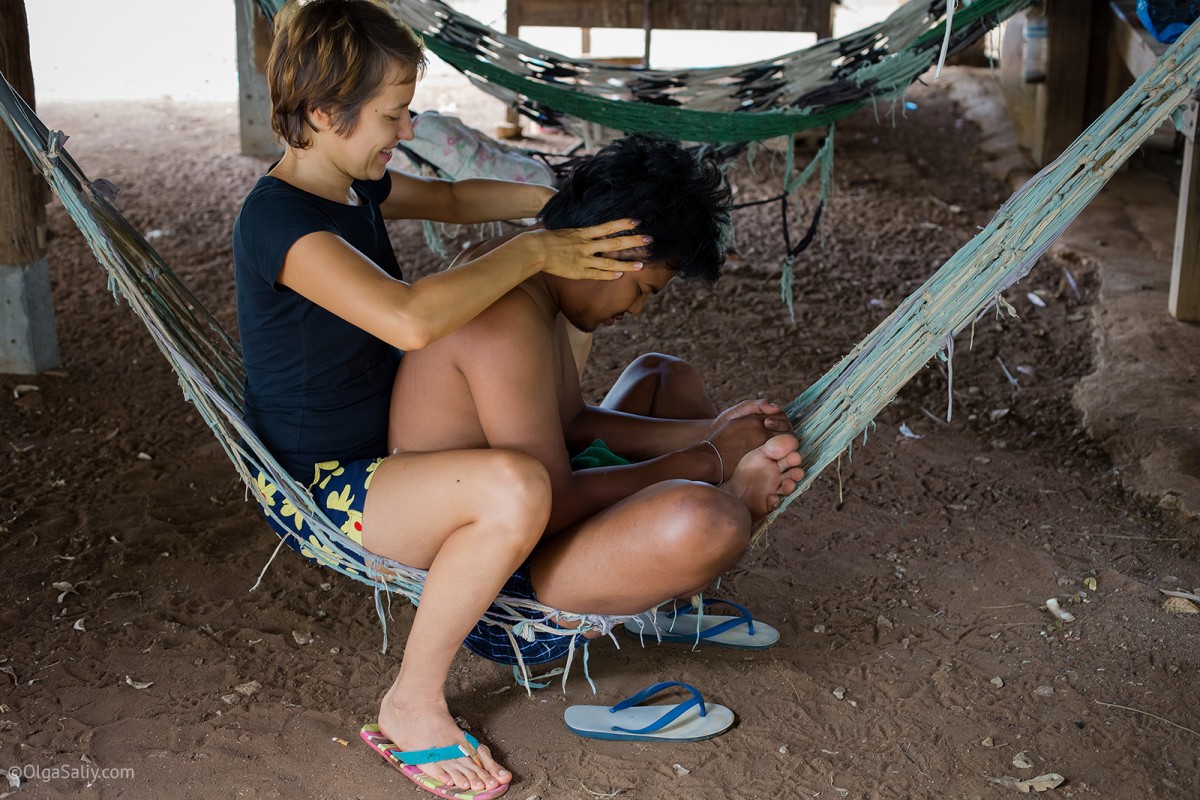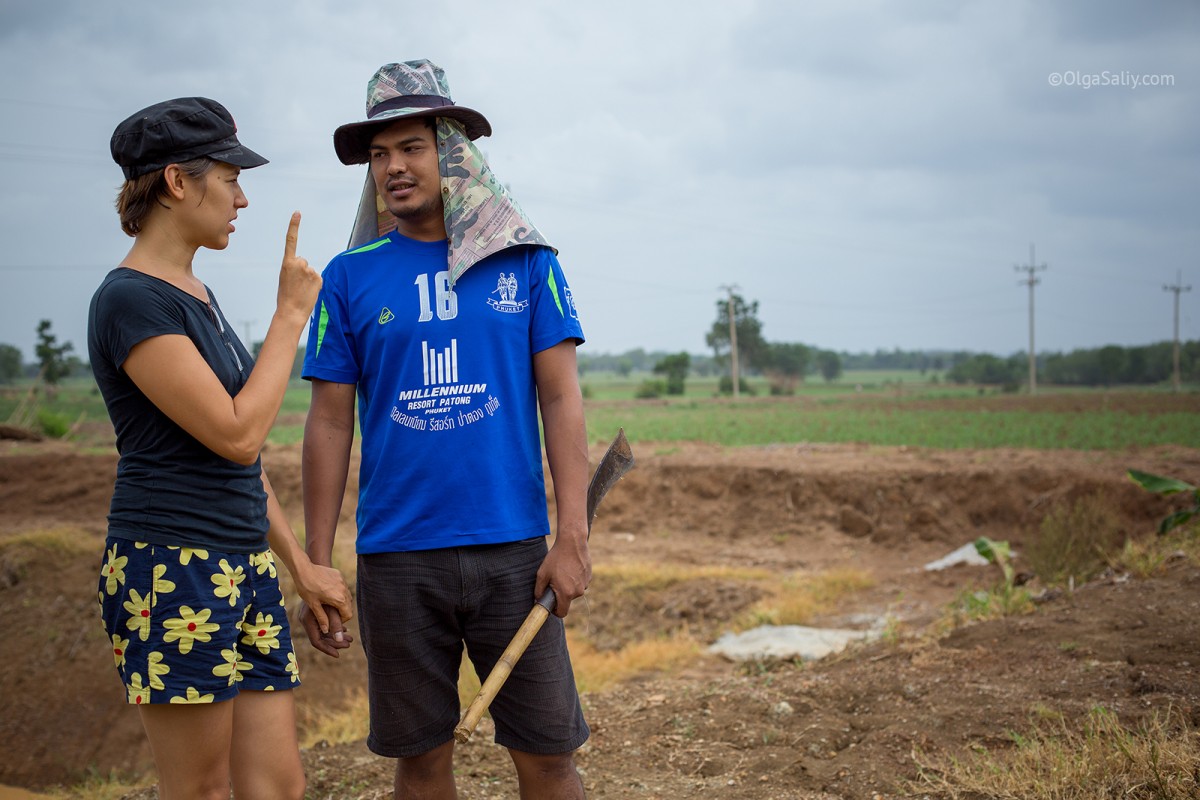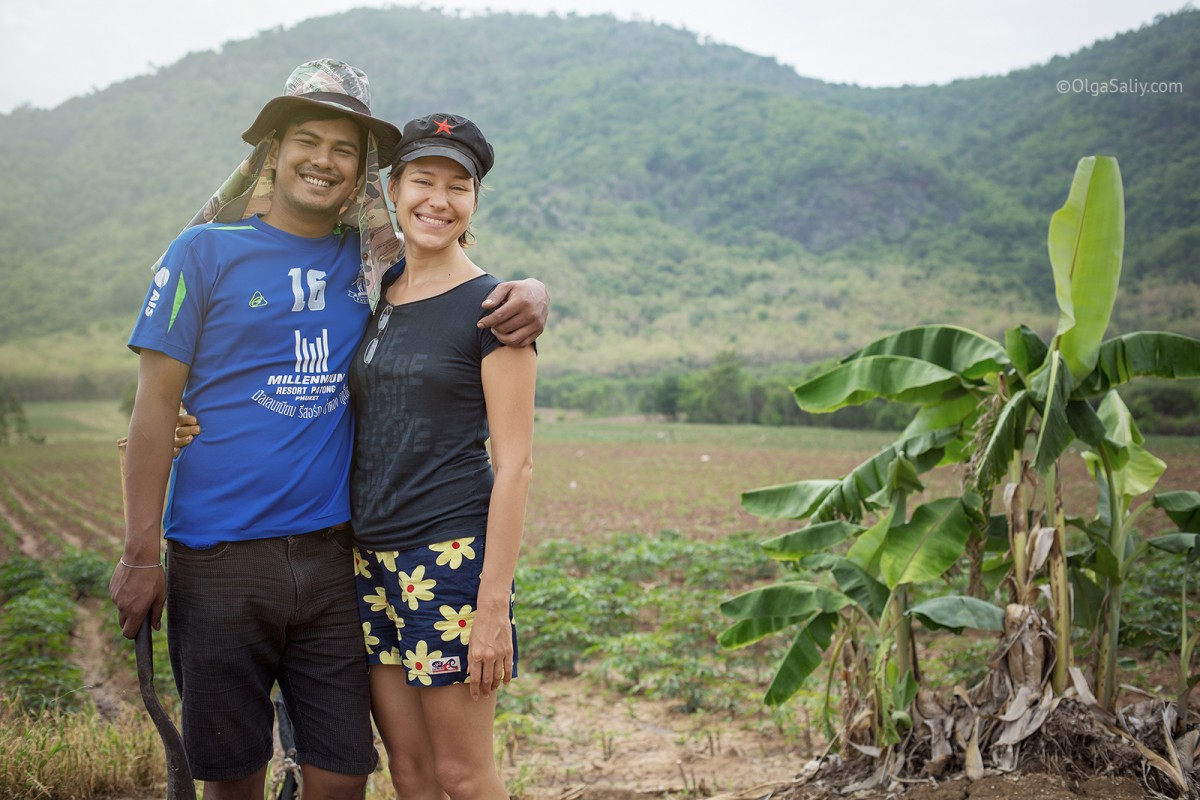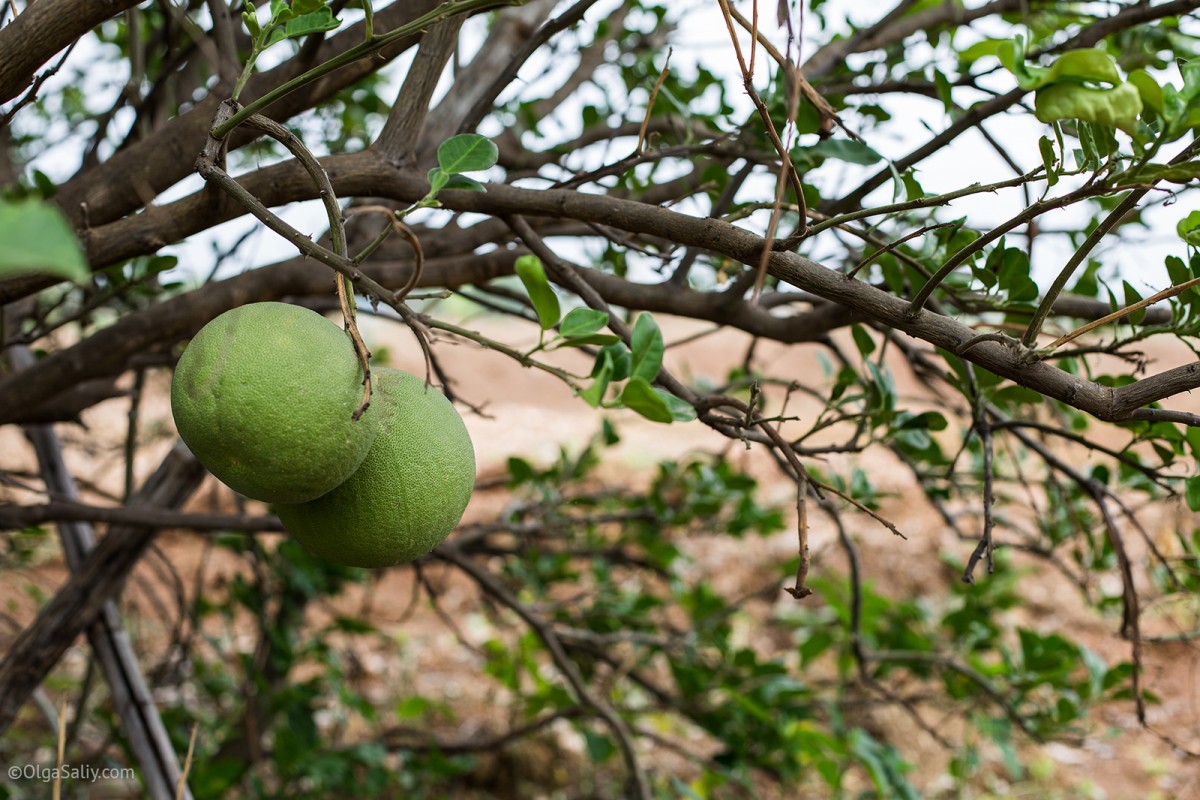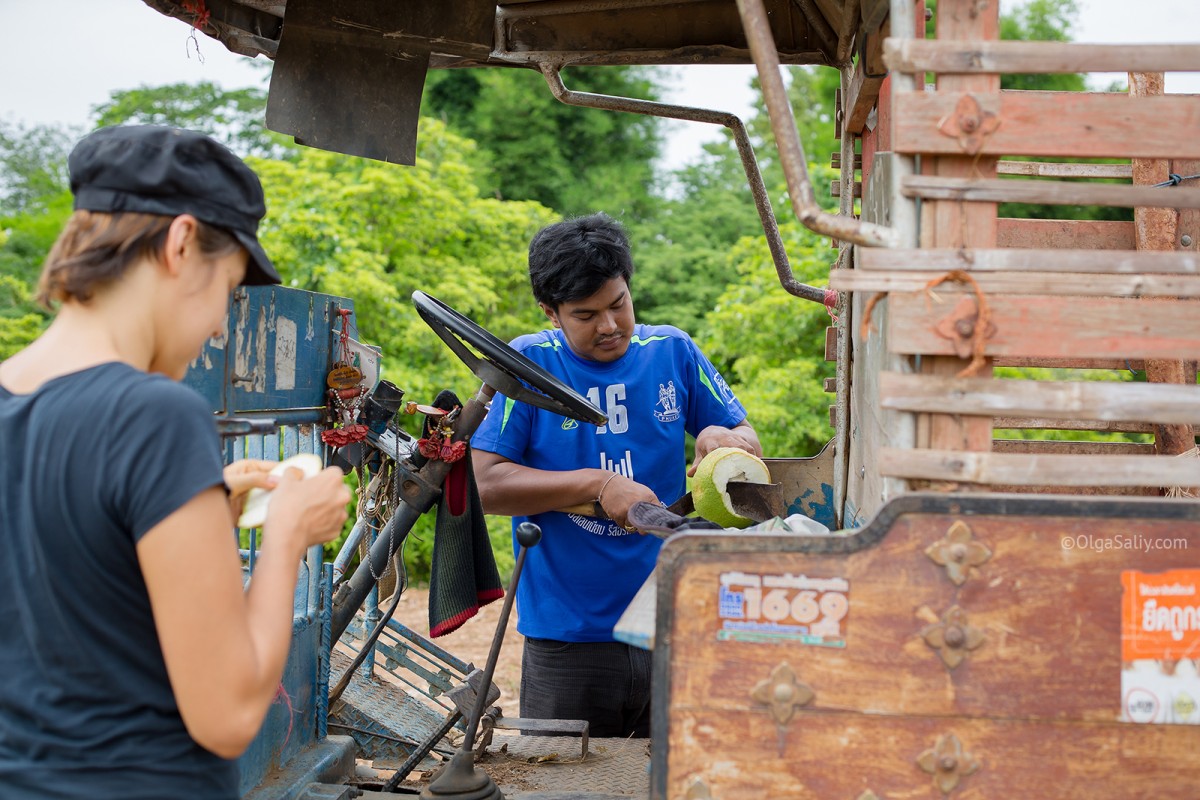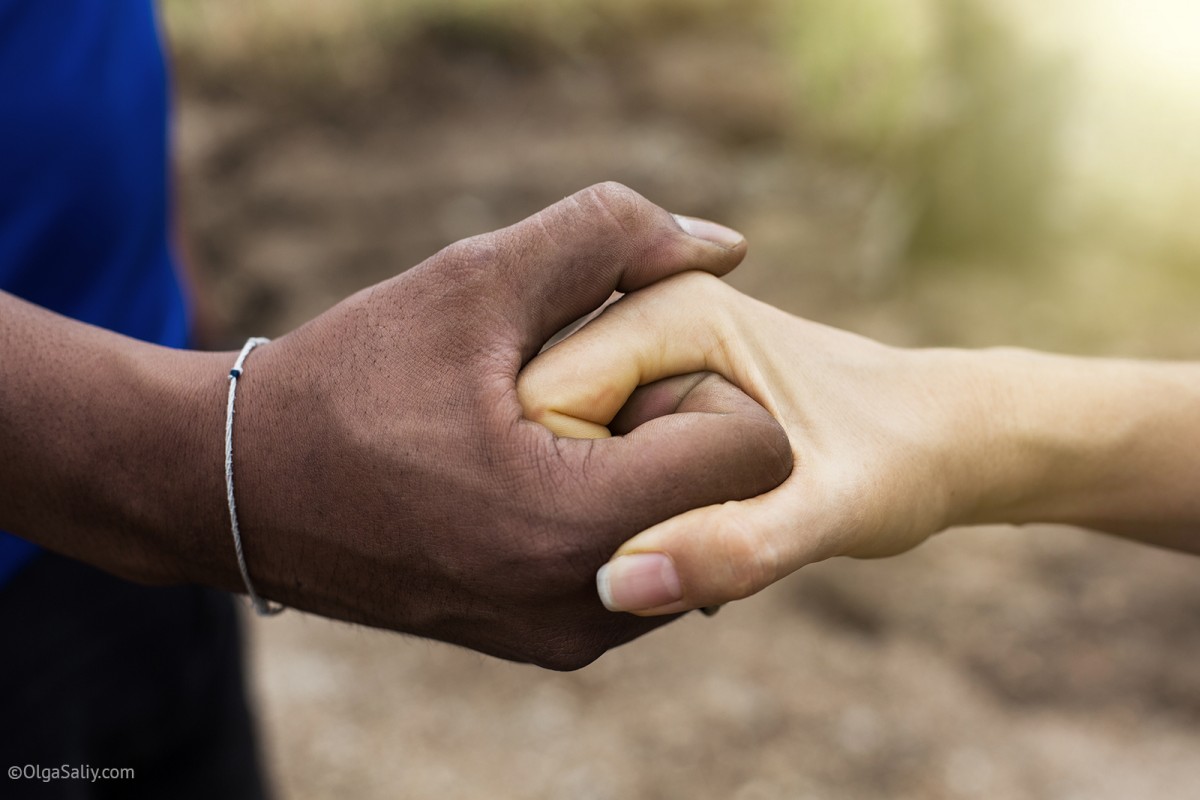 © Olga Saliy. All rights reserved. No part of this article may be reproduced without prior written permission of author.