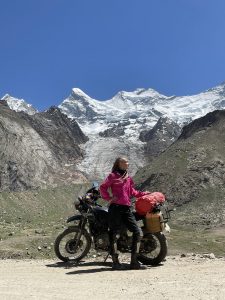 Collaboration and brief summary
Olga Saliy. Was born in Kazakstan, graduated from the department of journalism in Russia. Photojournalist, Author of travel guides to tourist places on the planet, Photographer, constantly work and travel around the World, doing Documentary, Extreme, Fashion and Interior photography.
Member of International Federation of Journalists.
Motorcycle traveler around the World.
Now in: Georgia. Available Worldwide
Additional contacts: