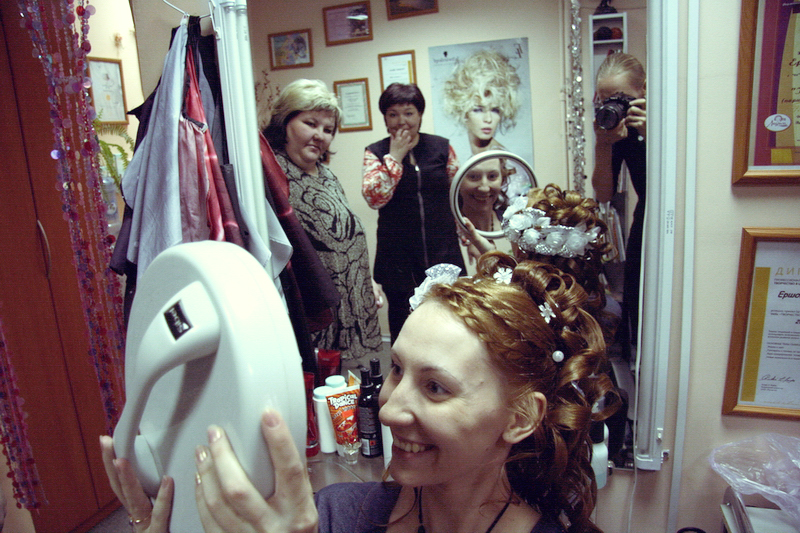 Olga is gently and reverently refering to the facts that are important for her and for other people. Also she quickly understand the mood of the audience and no one notices her camera. It was a few guests at our wedding, but all were very different. Olga took little time to get the feel of each of them and every guest have a different atmosphere pictures.
Main feature of Olya's work is vitality. This is not a Photoshop and no frozen face. Here is the motion. All is moves, smiles, turns, hugging, dancing … I look at pictures and hear the music, voices – all is dynamic and lively. This is a real photo spread and Olga has that gift.
Thank you very much, my dear, for your talent and your modesty which distinguishes people, rich soul.
Evgenya Kazantseva, Wedding in Novosibirsk, Russia, 2009