Top Thai food for me:
Fresh juse (big and cheap:)
Tom Kha Kai (Chicken in Coconut Soup) with rice
Khao Pad (Fried Rice)
Stir fried mixed vegetables with oyster sauce with rice
Pad Thai (Thai style Fried Noodles)
Tom Yum Goong (Spicy Shrimp Soup)
Hot and sour soup with shrimp
Som Tum (Spicy Green Papaya Salad)
Thai food is very spicy. Do not forget to tell "no spicy". I post some photos of street food and everything about Thai food. This is just the beginning.
My favorite place – first floor Tesco Lotus on Koh Samui and juse: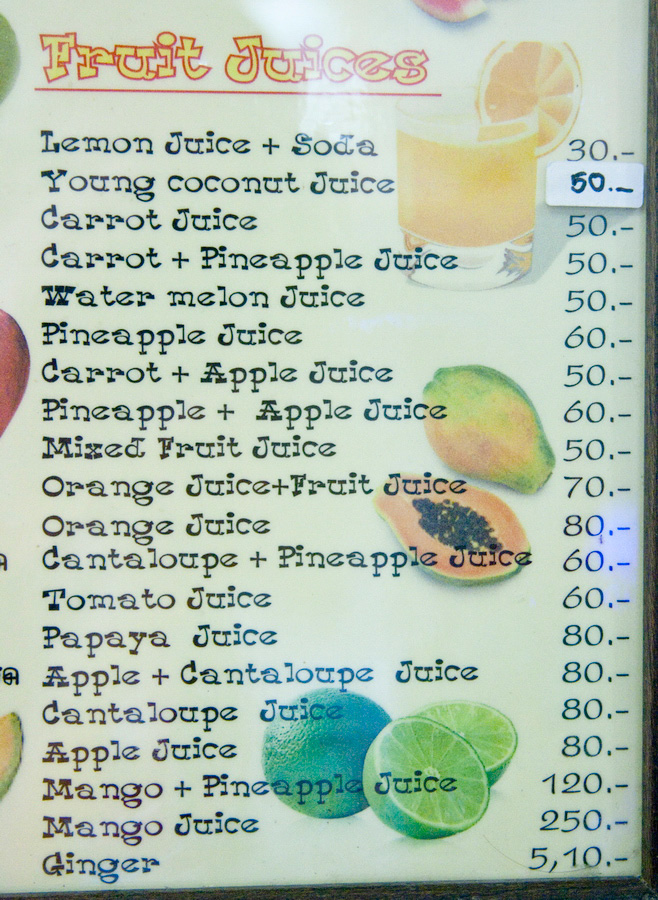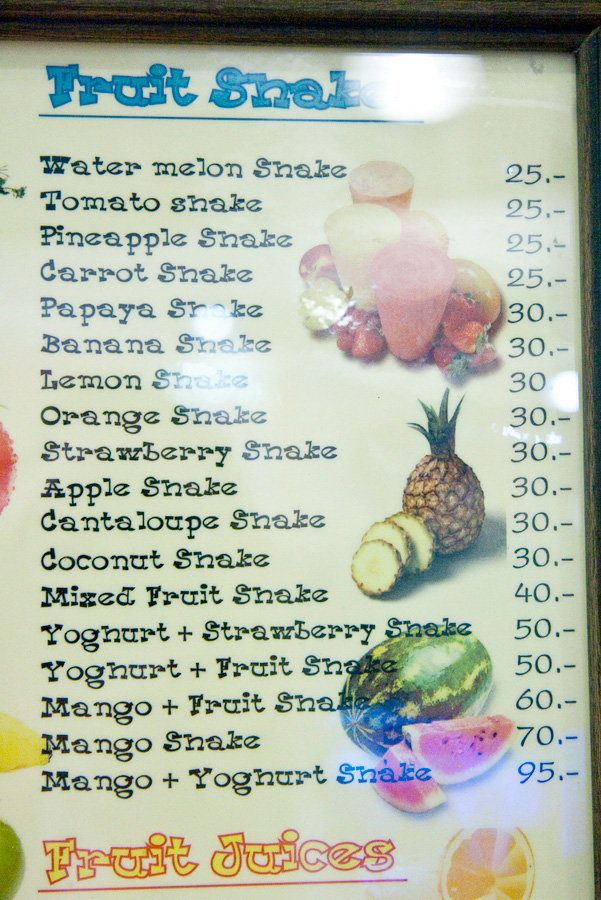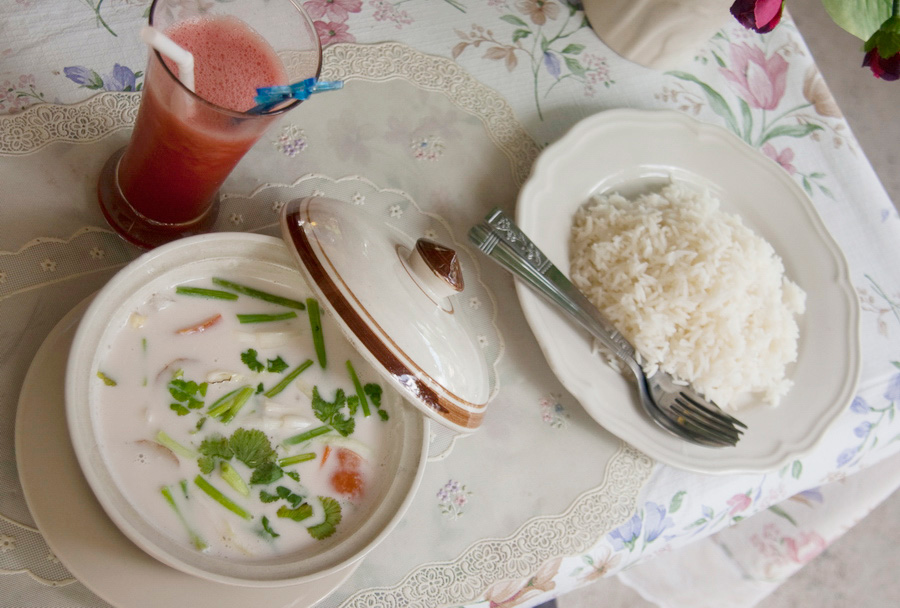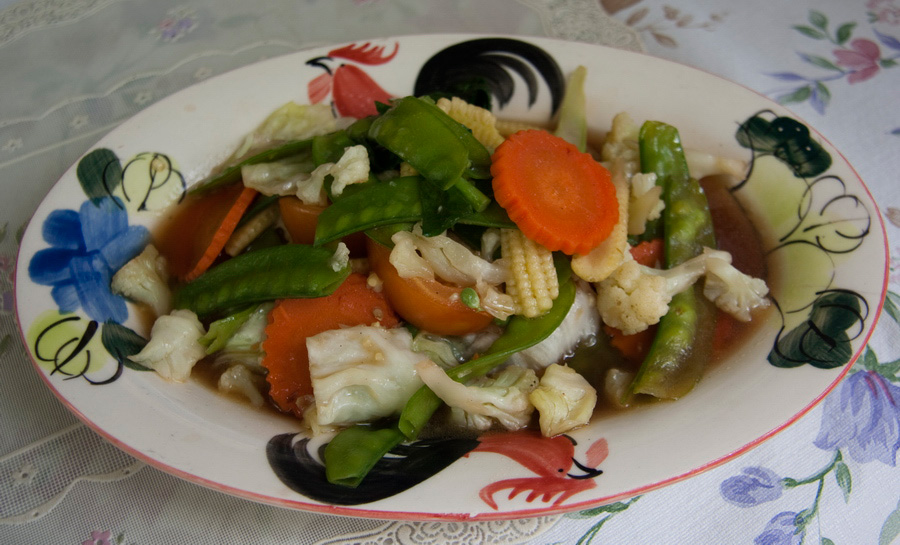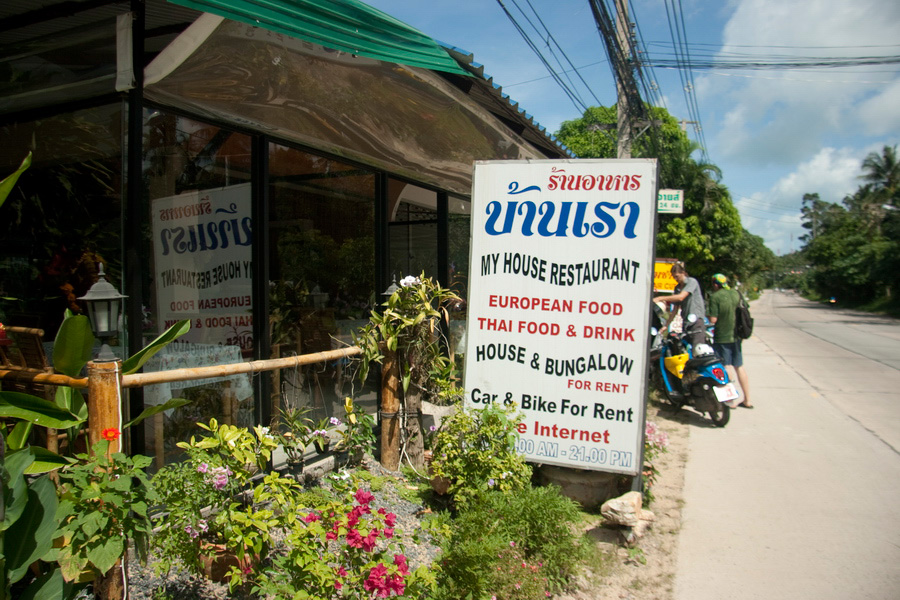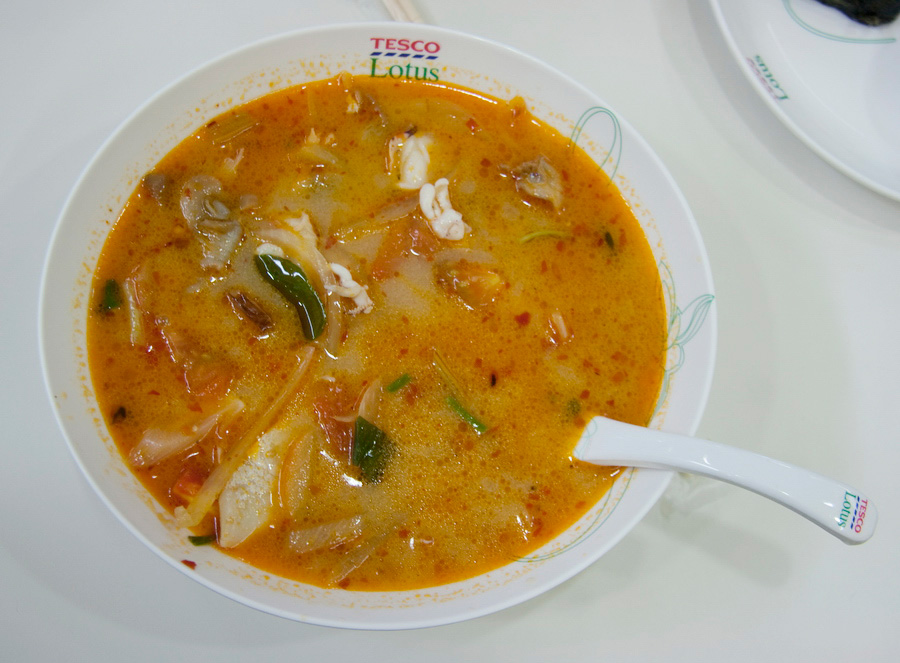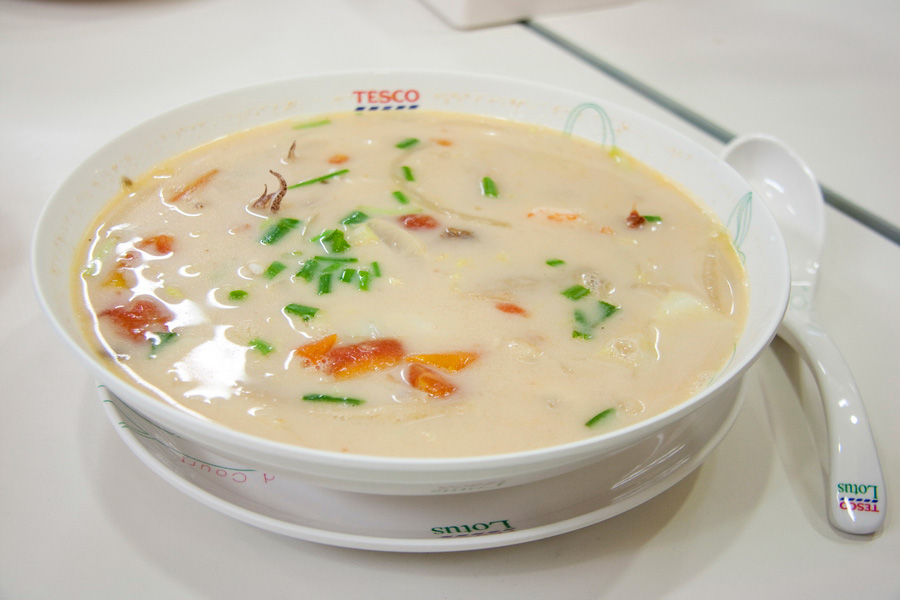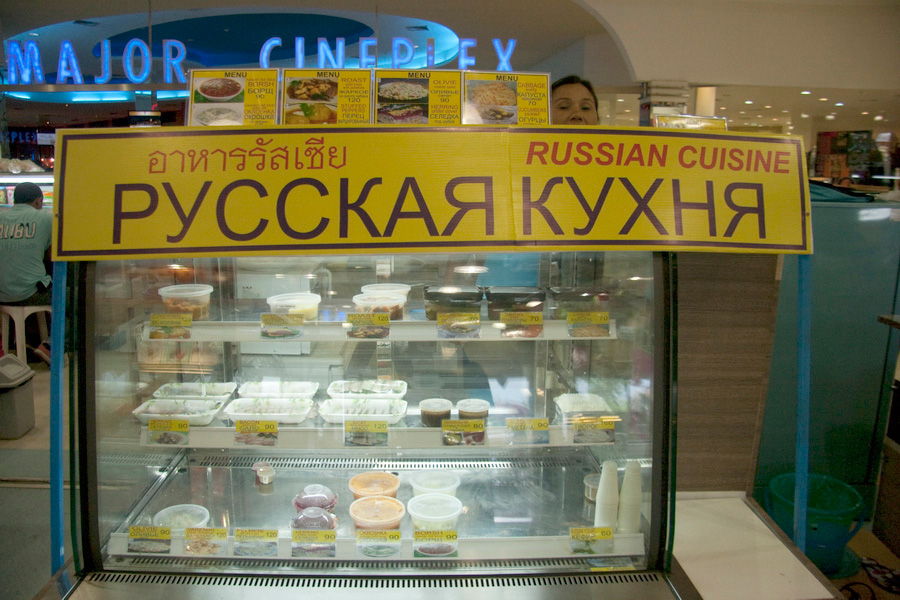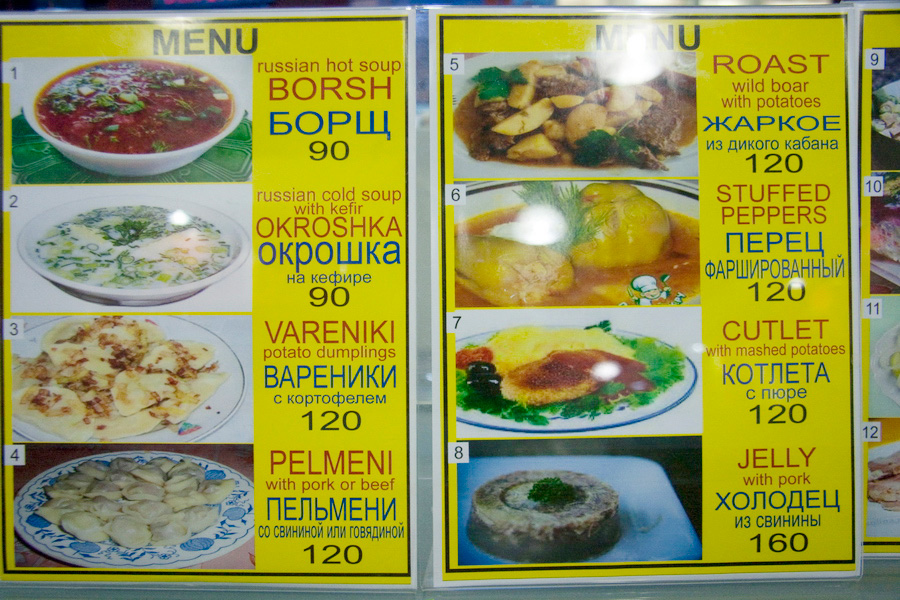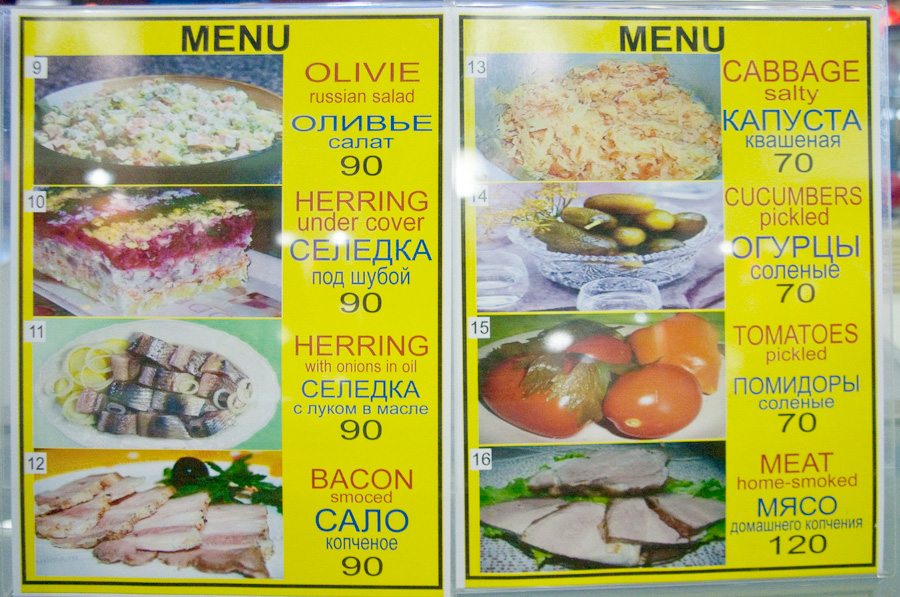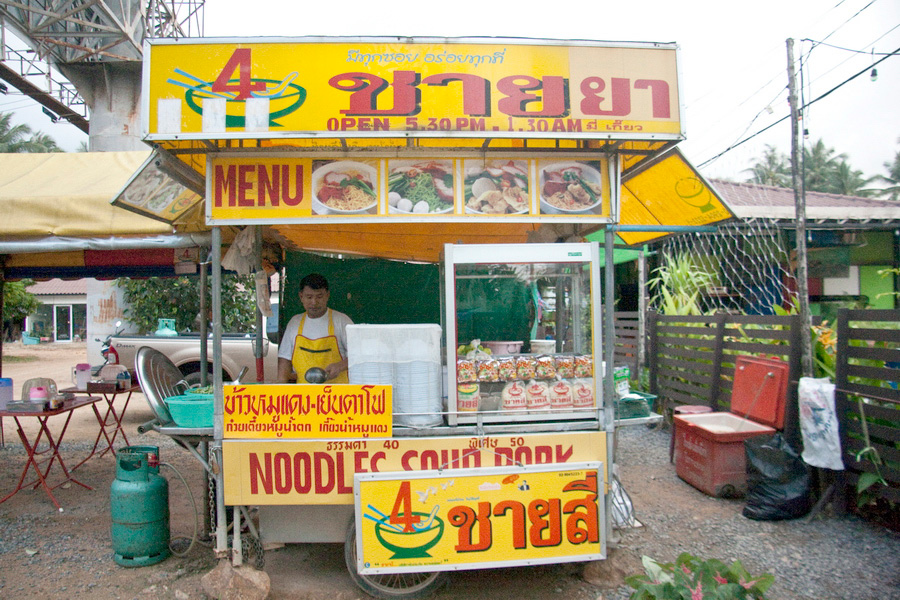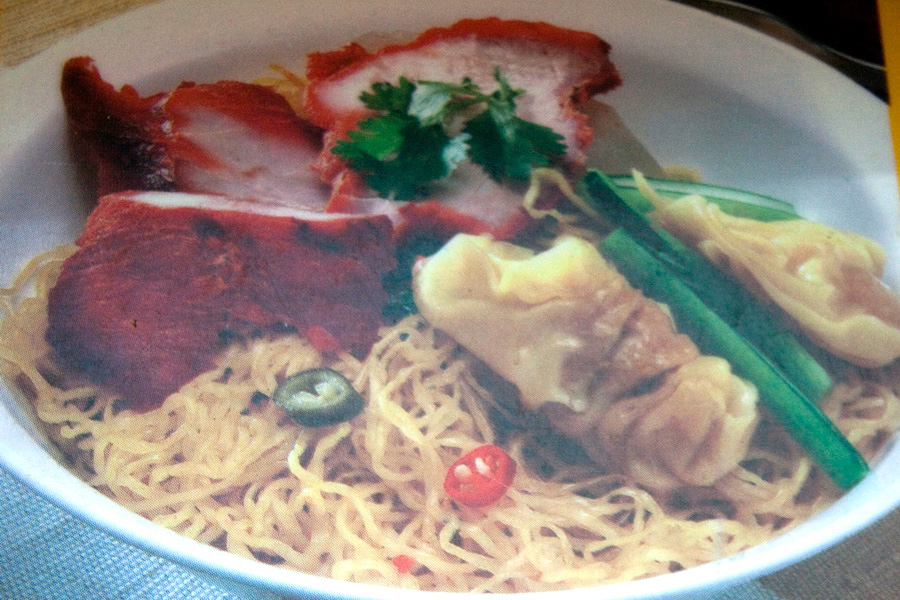 Night market at Nathon, Koh Samui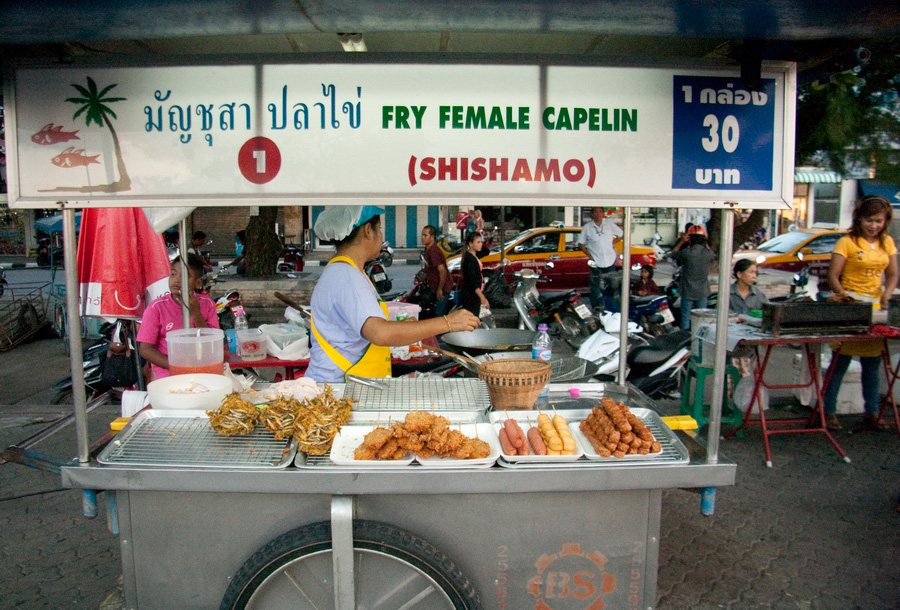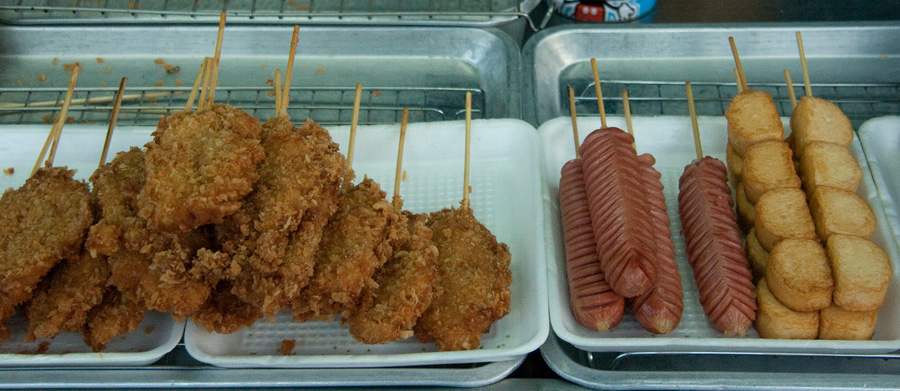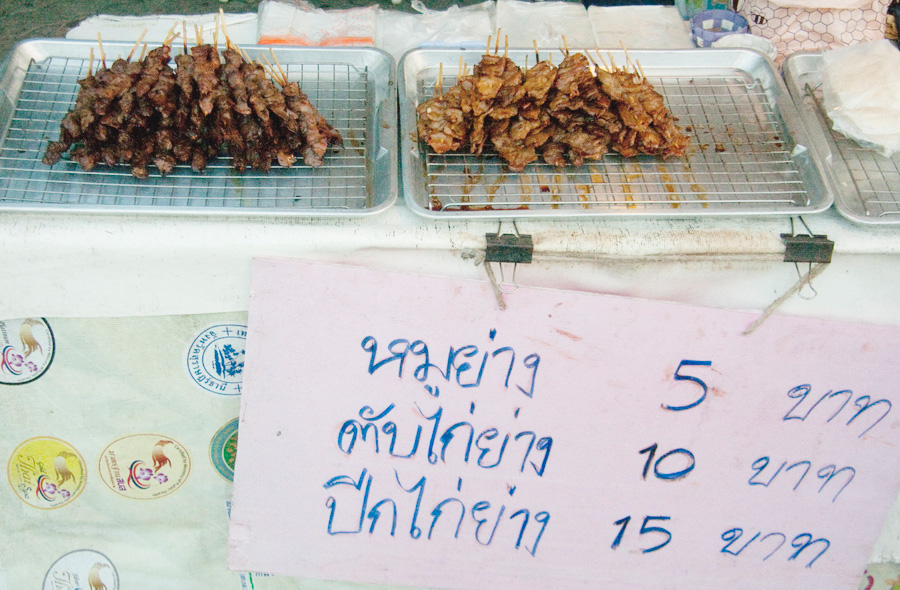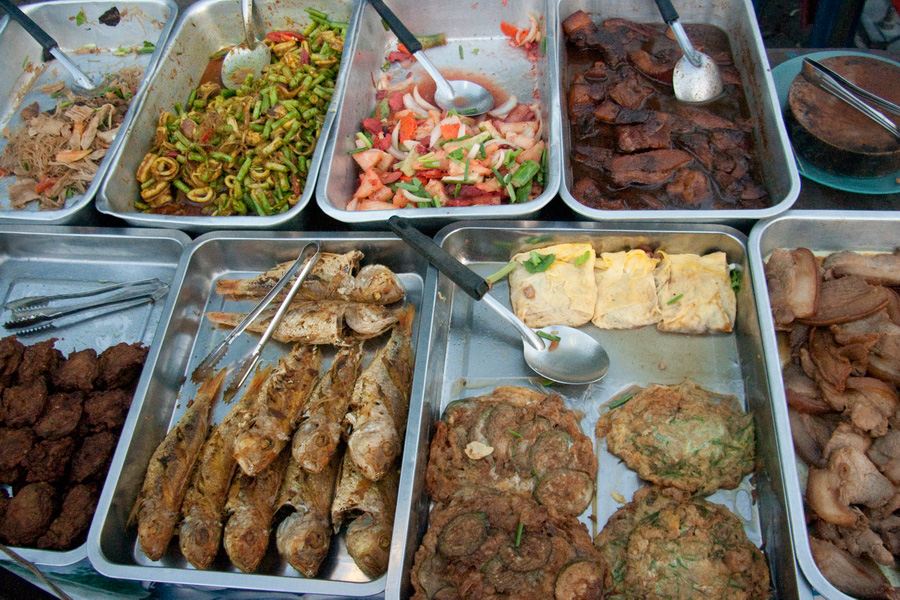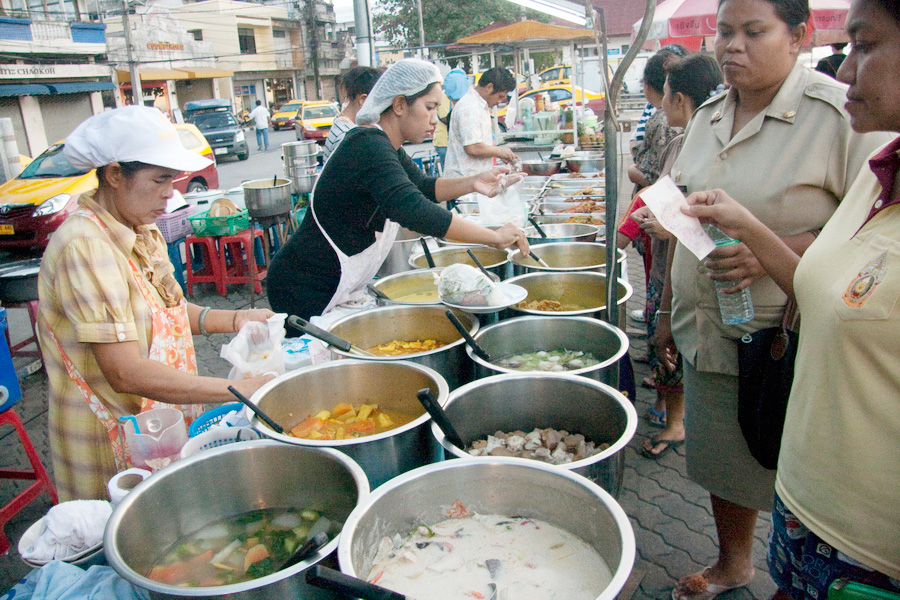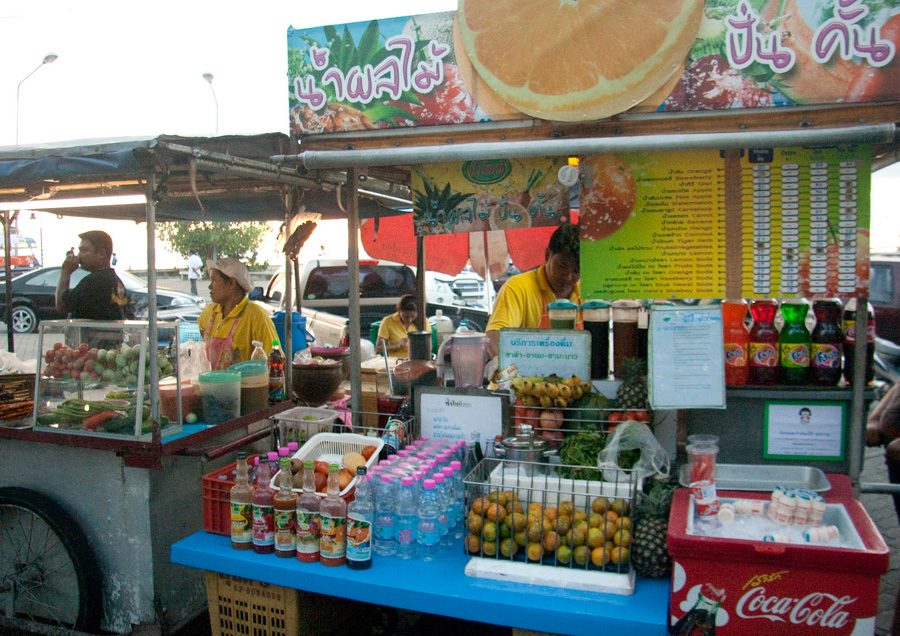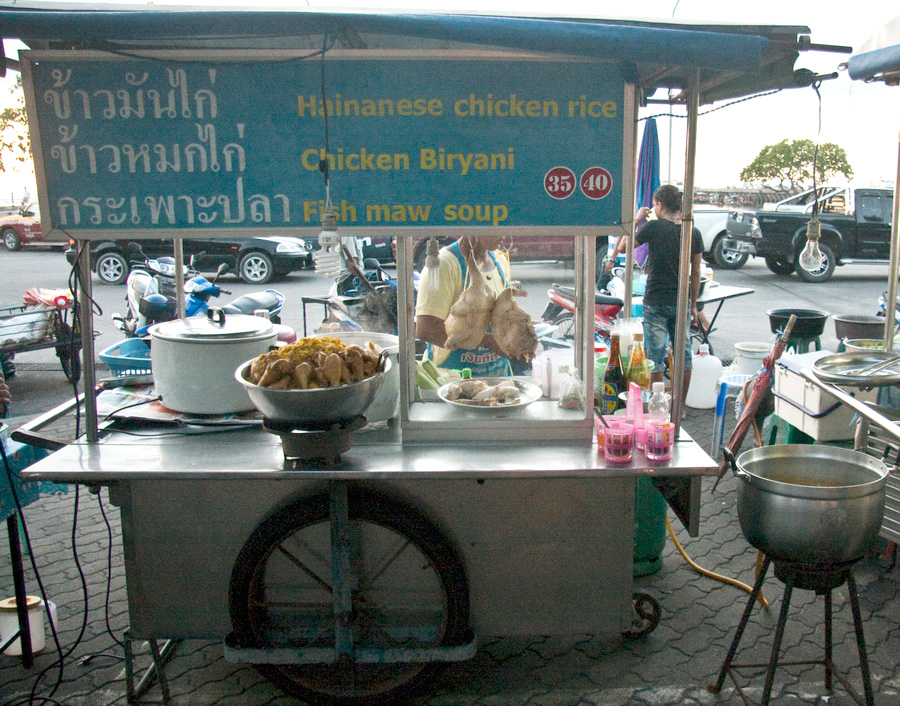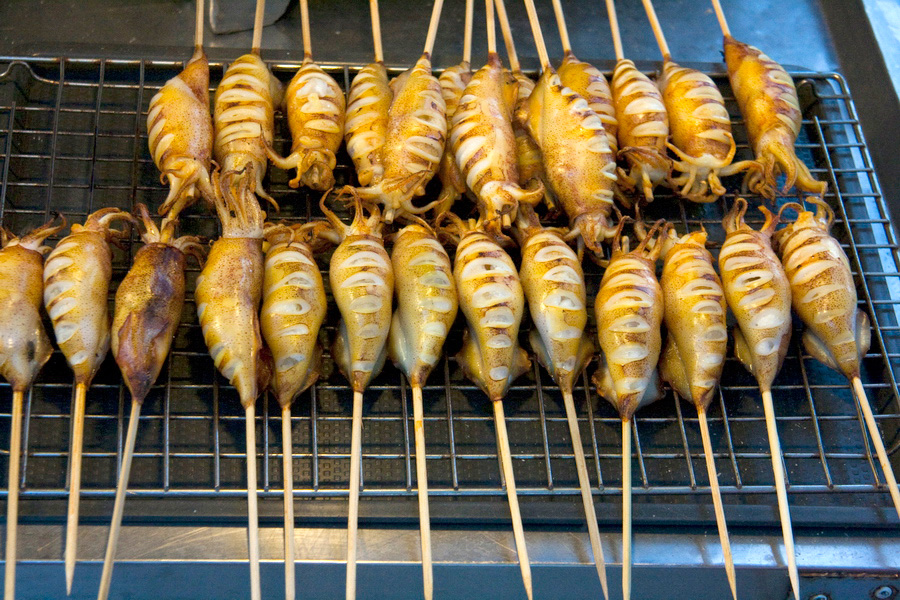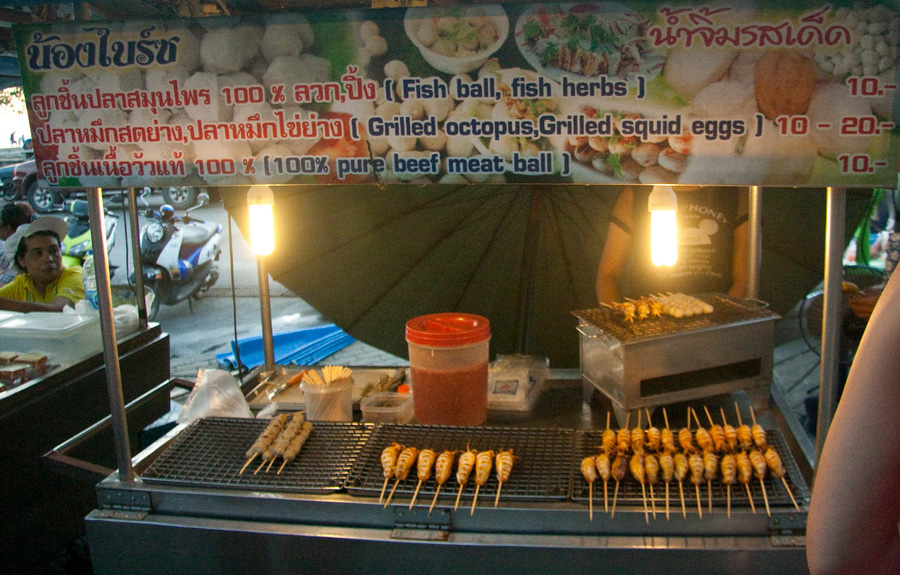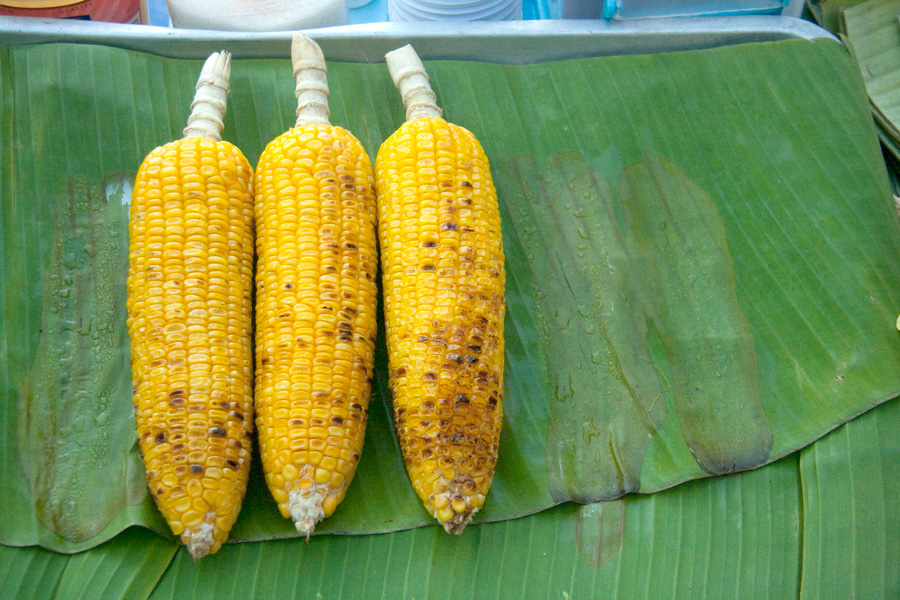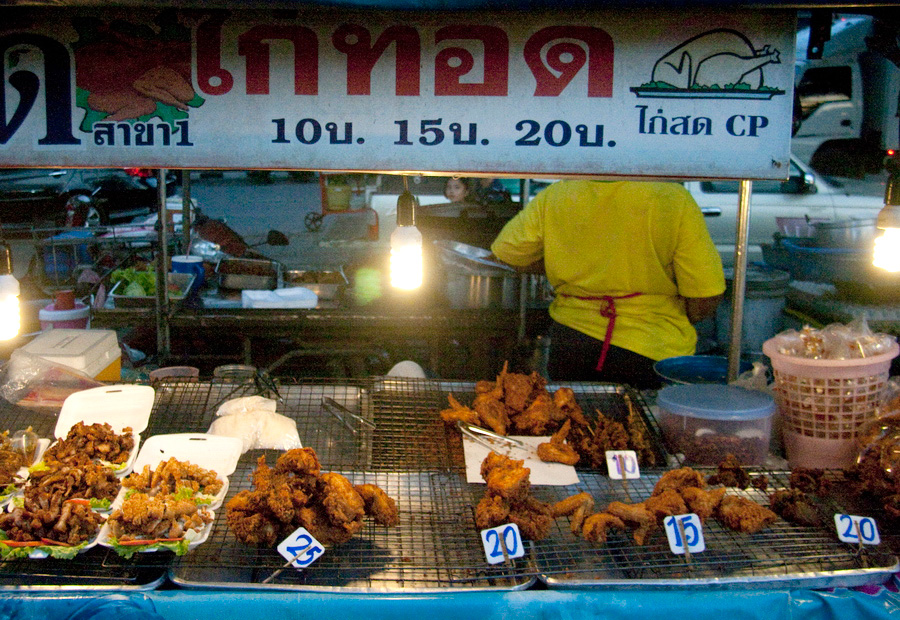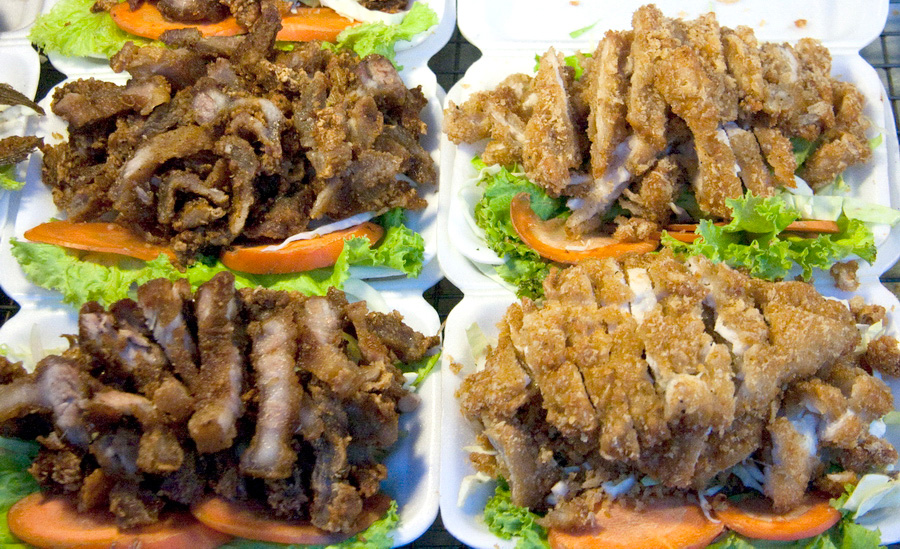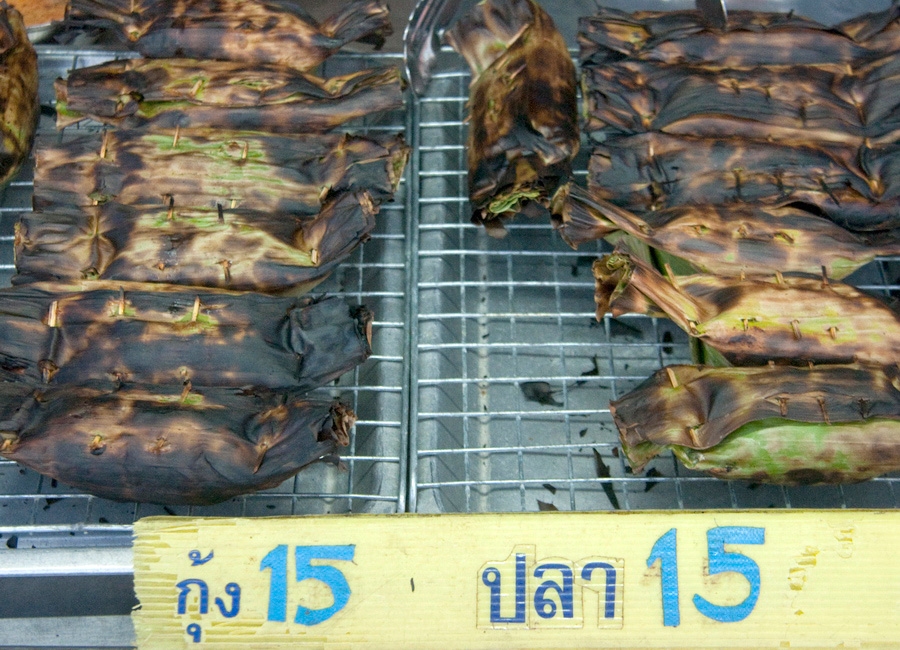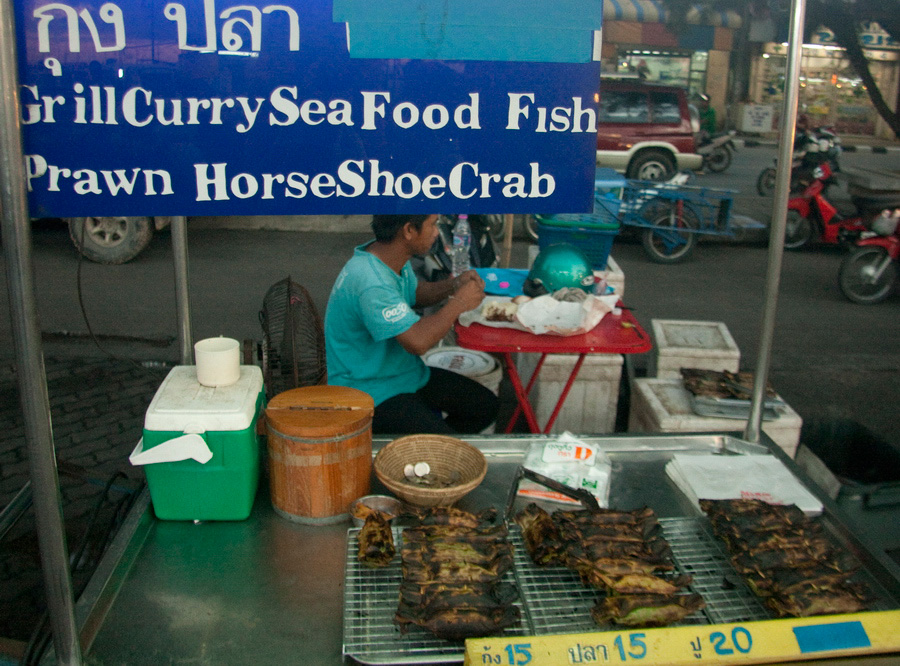 And for an example – menu of the cafe "My home restaurant", Bang Por, Koh Samui, Thailand – photo signs can be seen above.