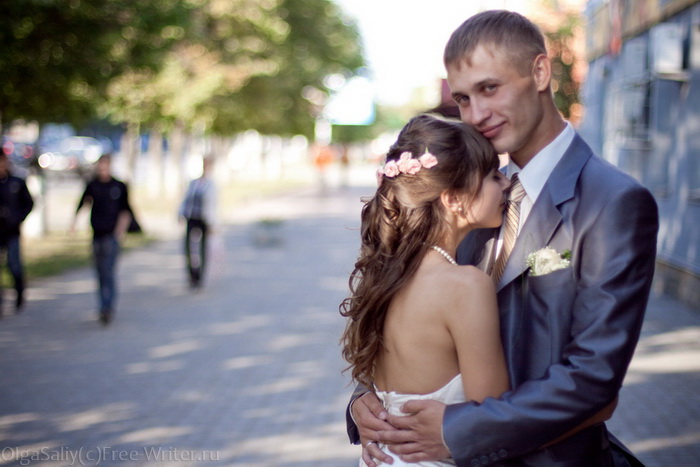 Actualiy I do not like a photo shoot same as many men.
BUT!
Once we have worked with Olga, I changed my mind. It was unusual, natural, easy, unfettered and absolute no sense that you are aiming through the camera lens …
It's an amazing feeling. Also, the ability to be invisible and dissolve in the crowd gave a special value to your work. Live and emotional pictures while viewing all of whom remember every details! Everything was just fine, especially pleased with the time of preparing for photos.
Many thanks for your work!
Helen & Vasily, Wedding in Russia, Novosibirsk, 2010