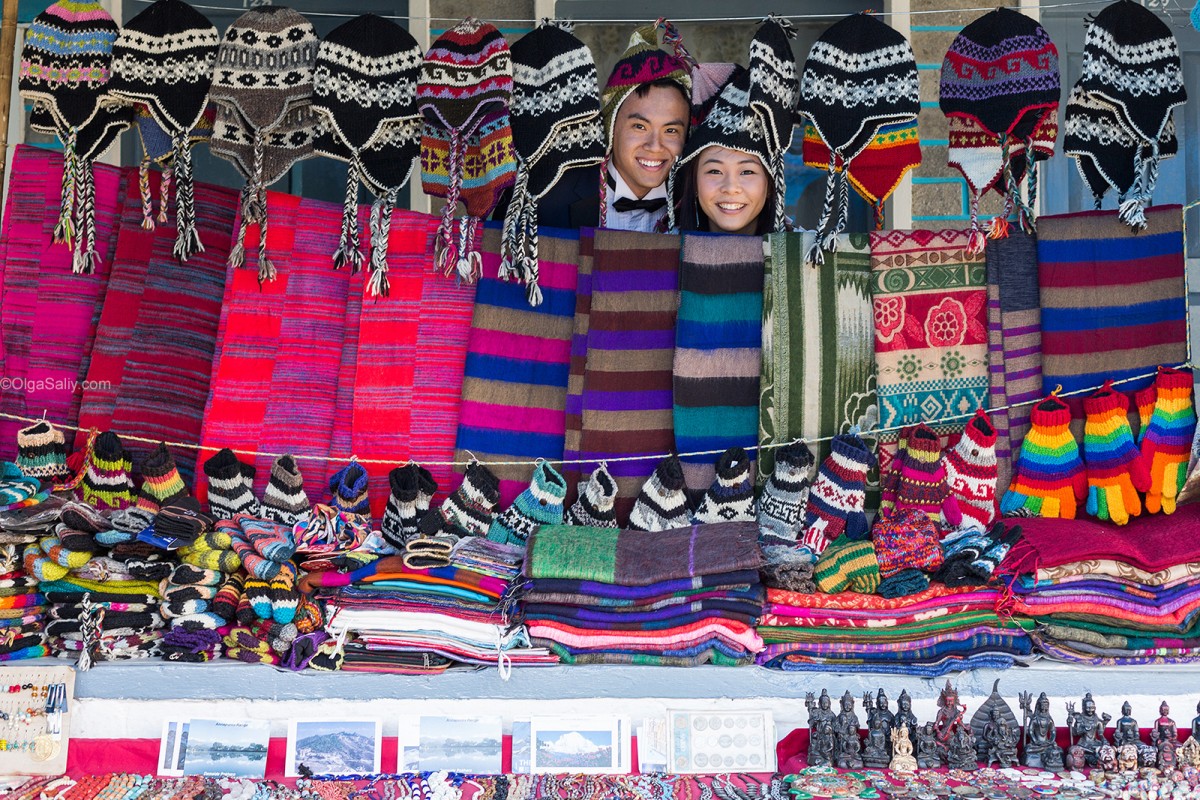 This is Trini and Shawn from Singapore. Shawn made a marriage proposal to Trini under water when they swam with the sharks somewhere in warm seas. A year ago the guys found me and offered to make a pre-wedding photo shoot on Annapurna Base Camp in Himalayas. The place, which is located of 4130m altitude between the sacred mountain Machapuchare (6998) and Annapurna (8091m) – one of the highest peaks of the world. Of course I was very happy to be a part of this crazy idea.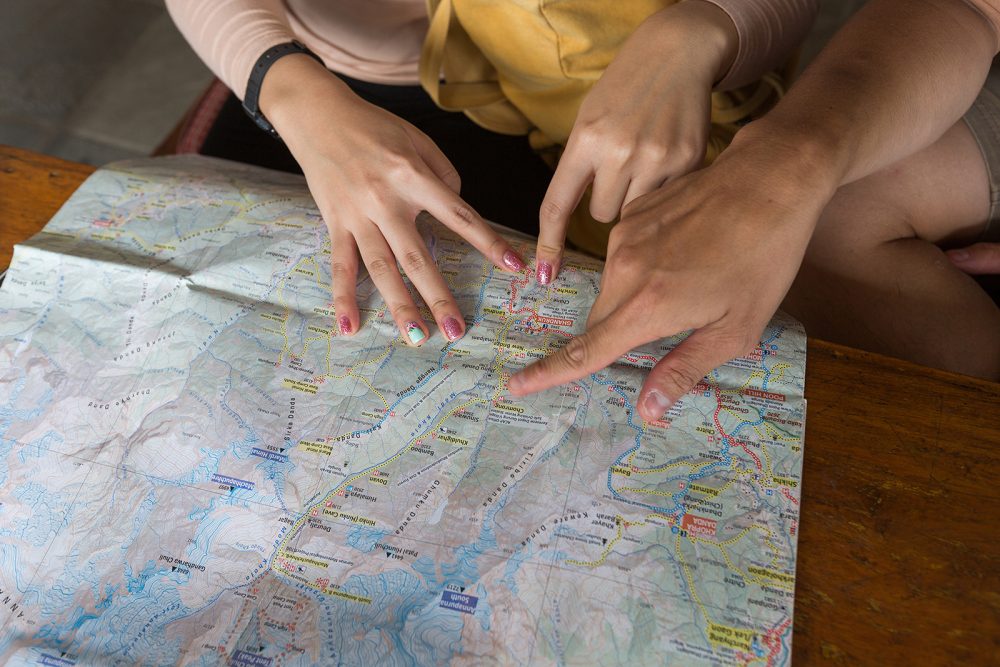 So, for 6 days we had to walk about 80 km, with altitude changed from 1300m to 4130m…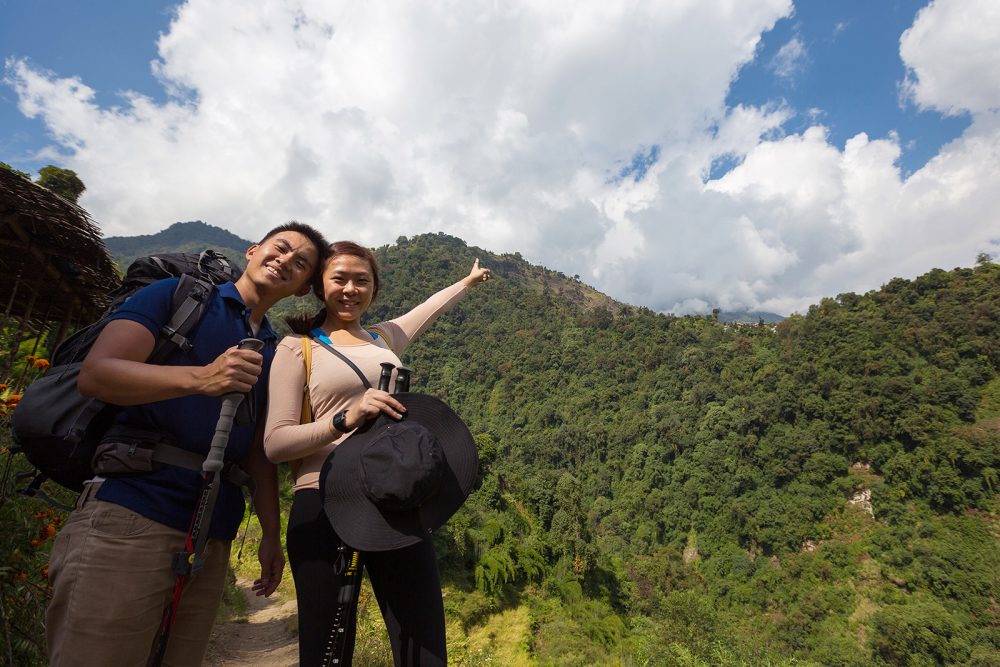 This is the end of our first day route – Trini shows the top of the hill with a place calls Chomrong. One of the most difficult part with a lot of stone steps "Stairway to Heaven", which is so fond of Nepal mountains.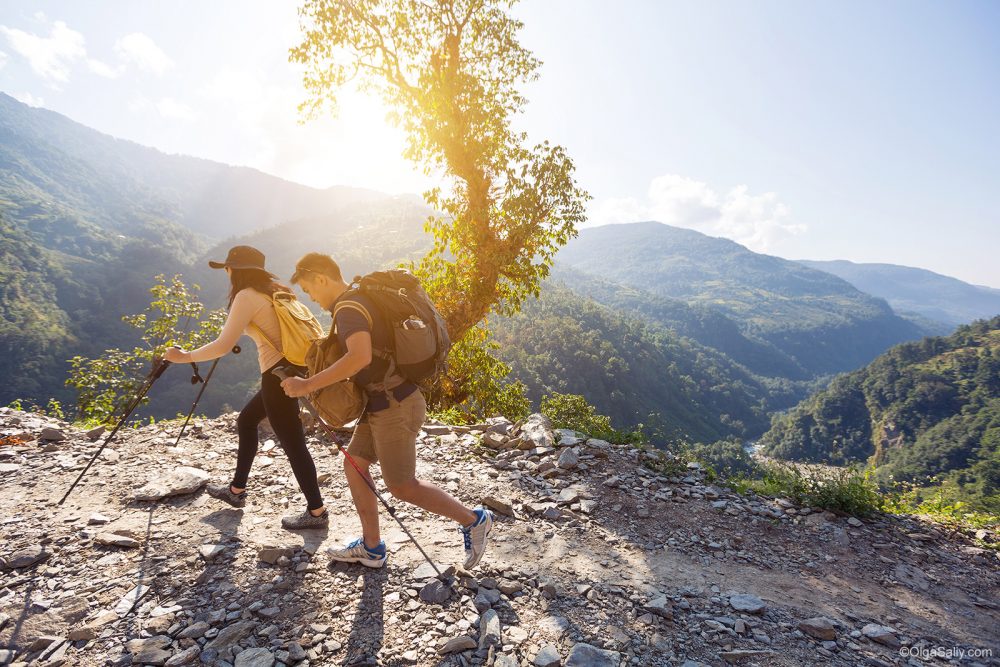 Actually the guys never been in any mountains before. So I tried to explain them how difficult it will be for us and it worked – Trini start to run for half a year before trekking. As a result, the guys made it perfectly – very good for the first time.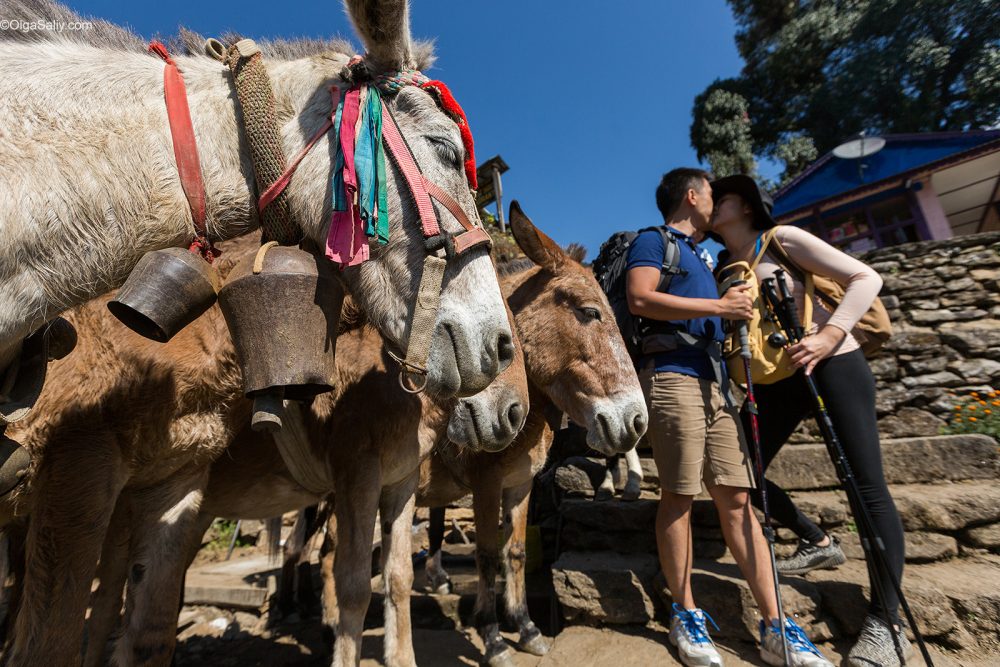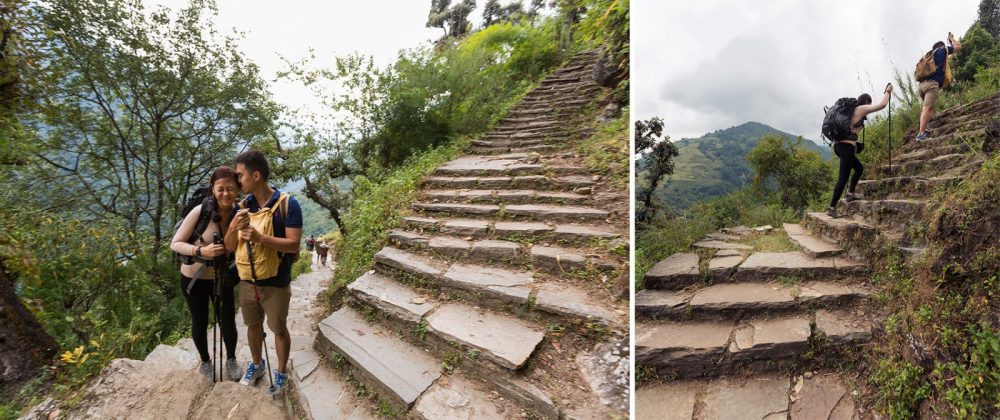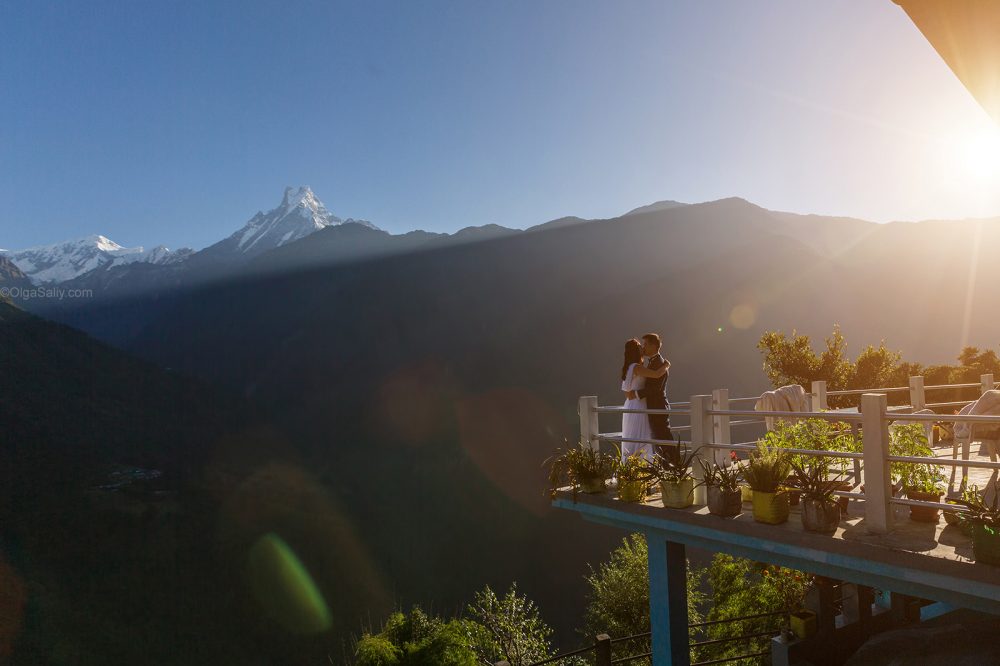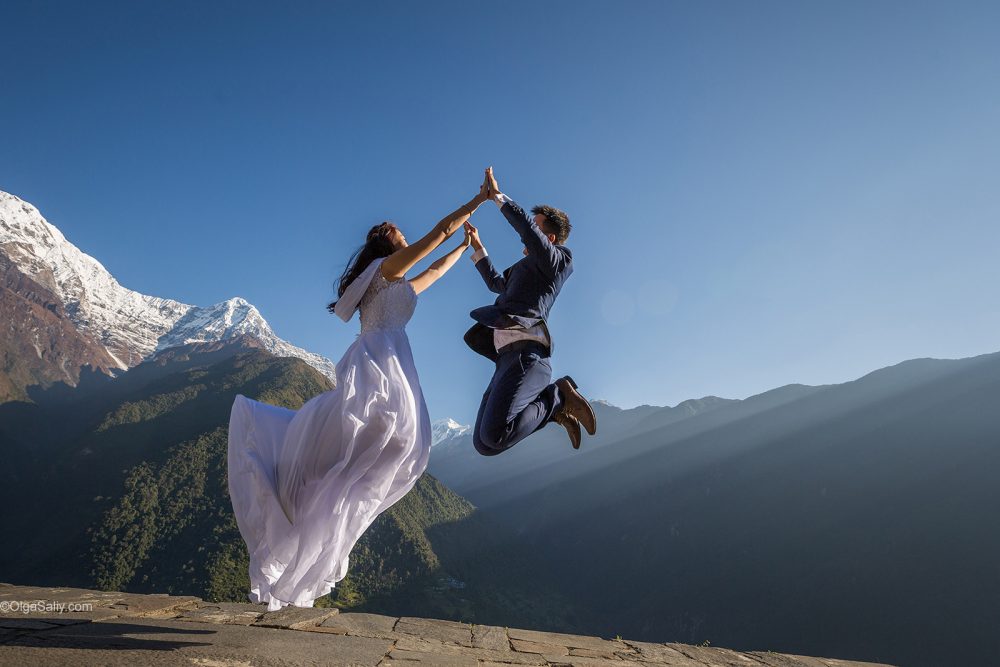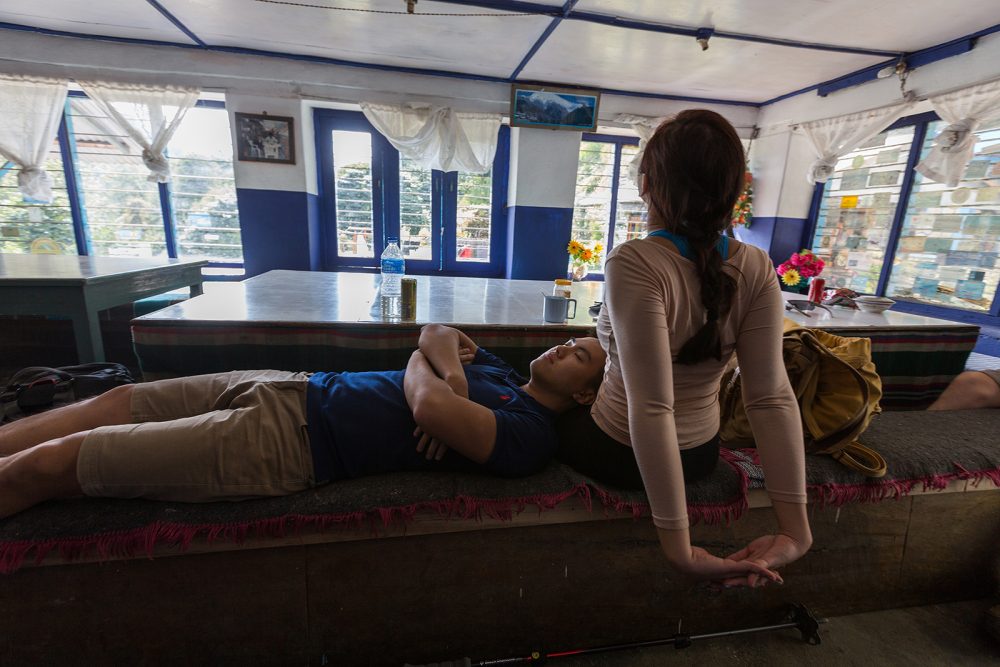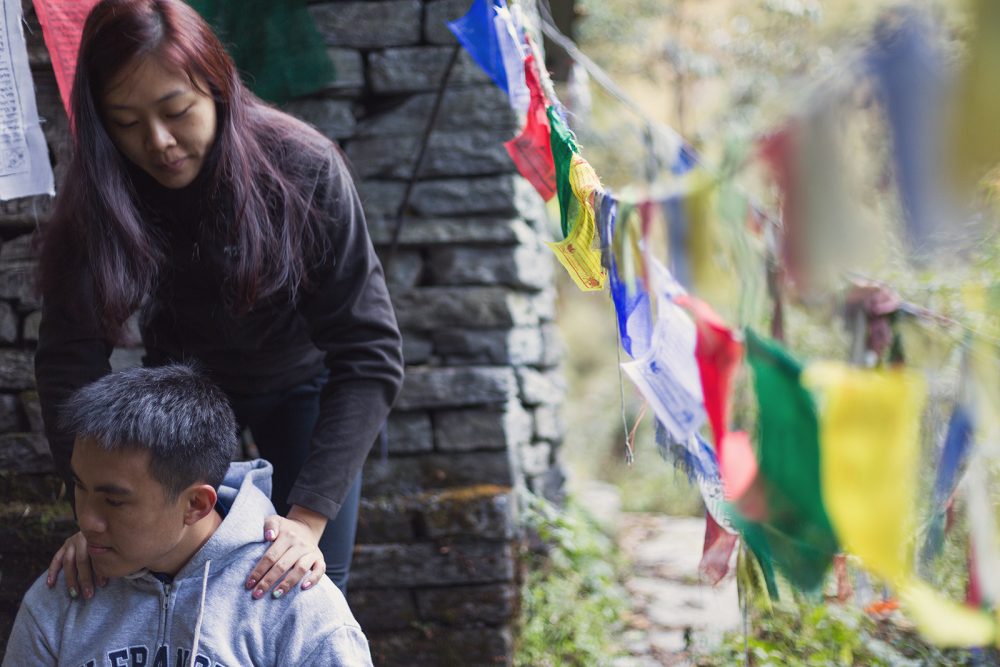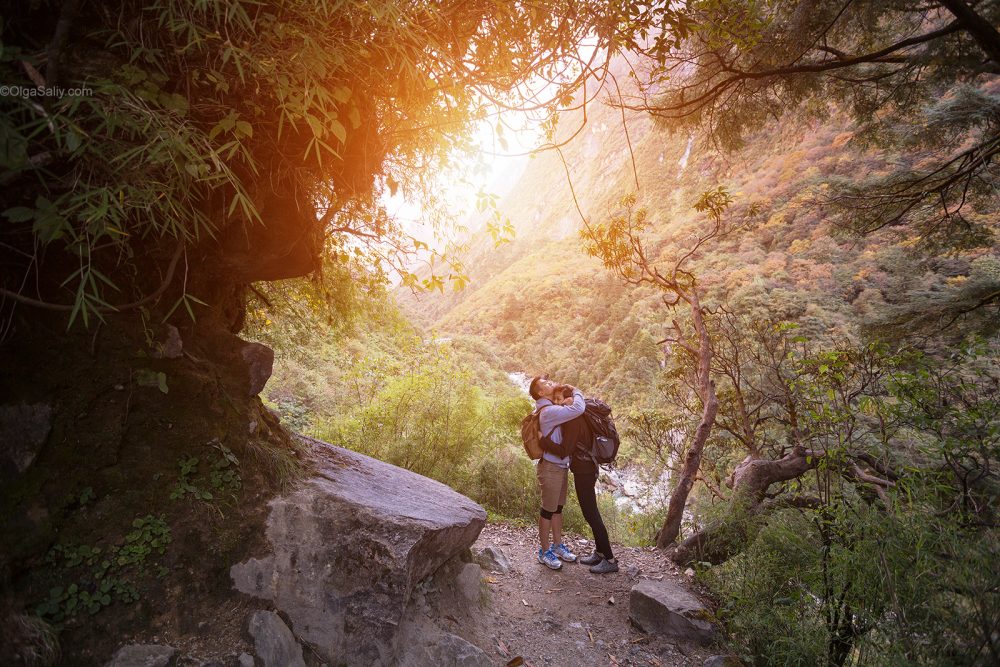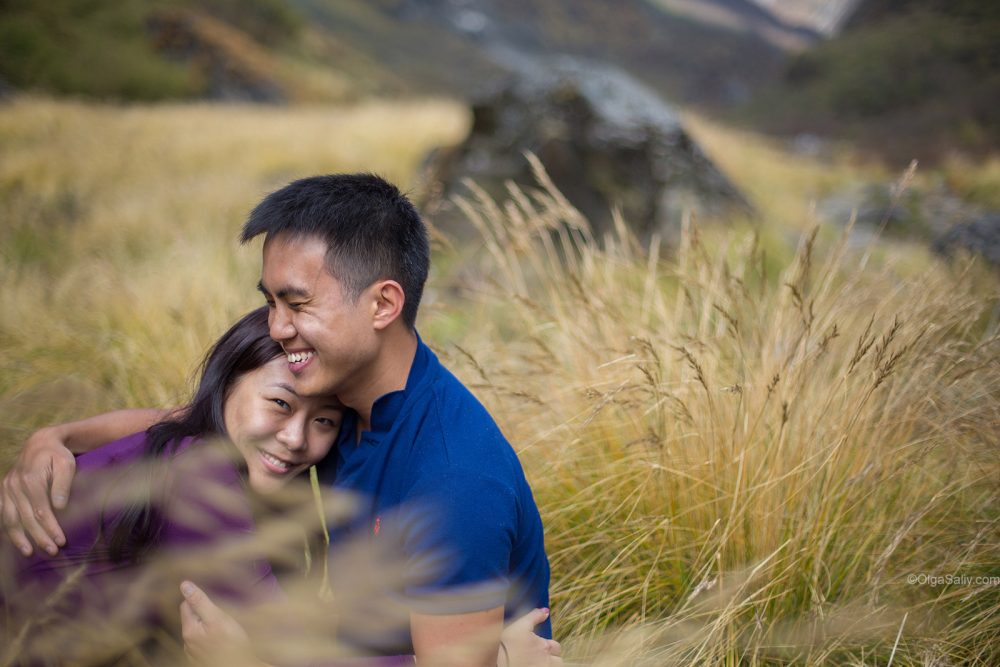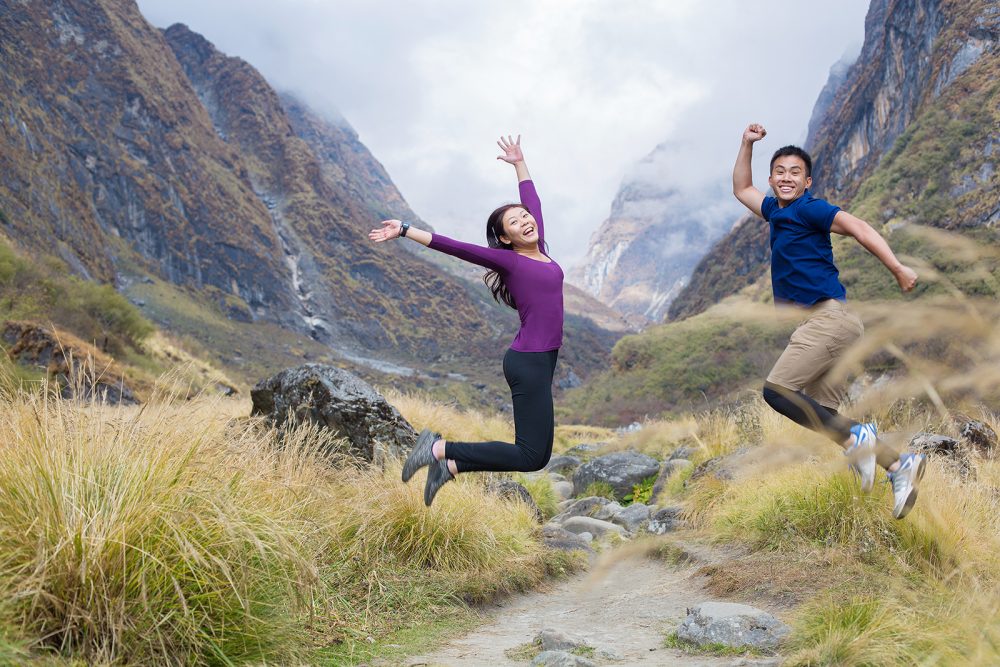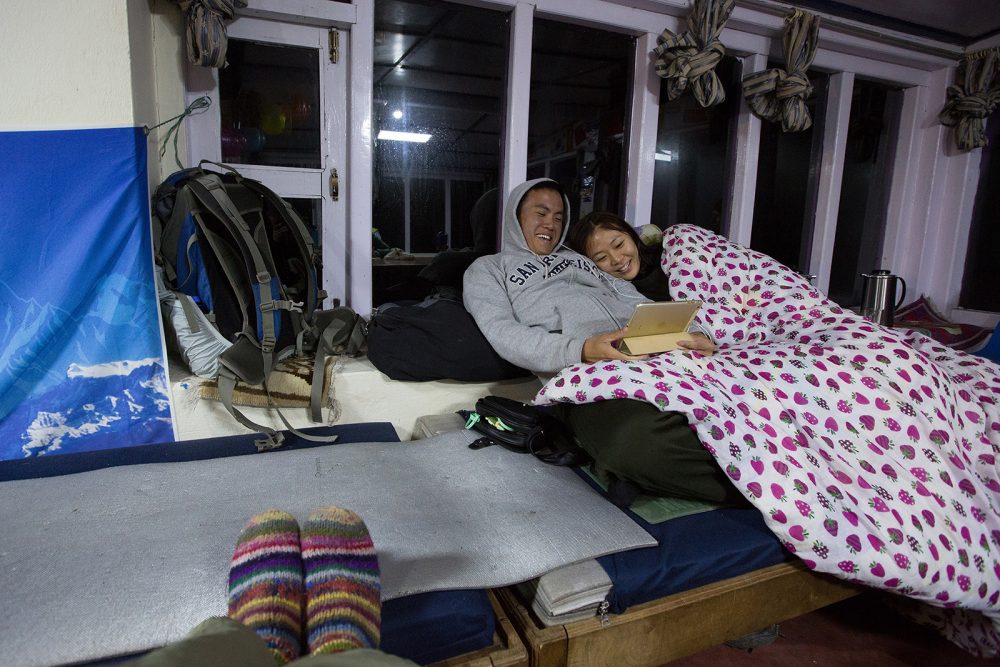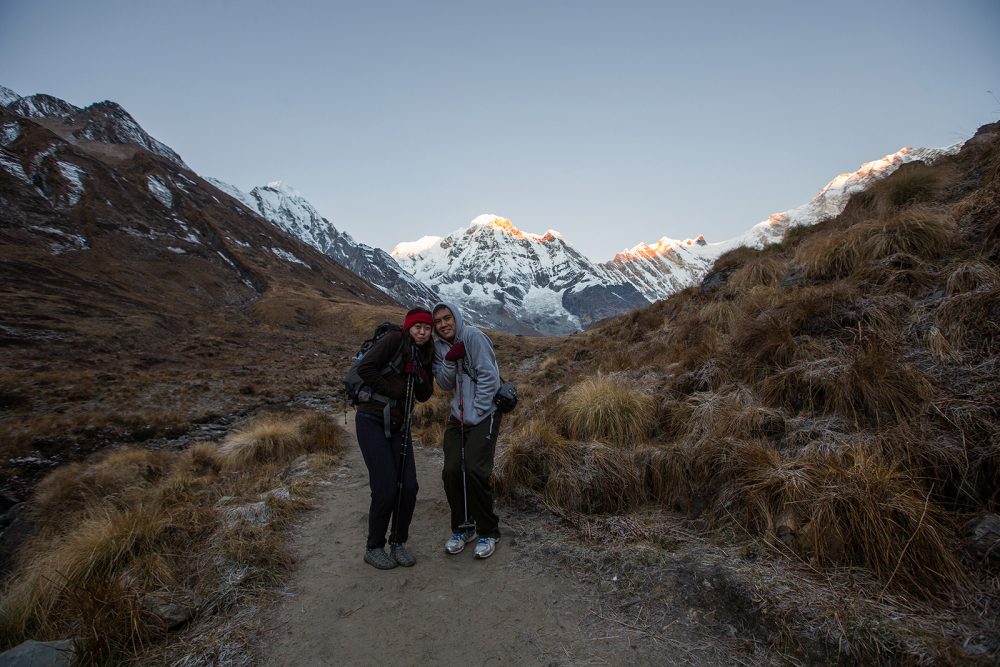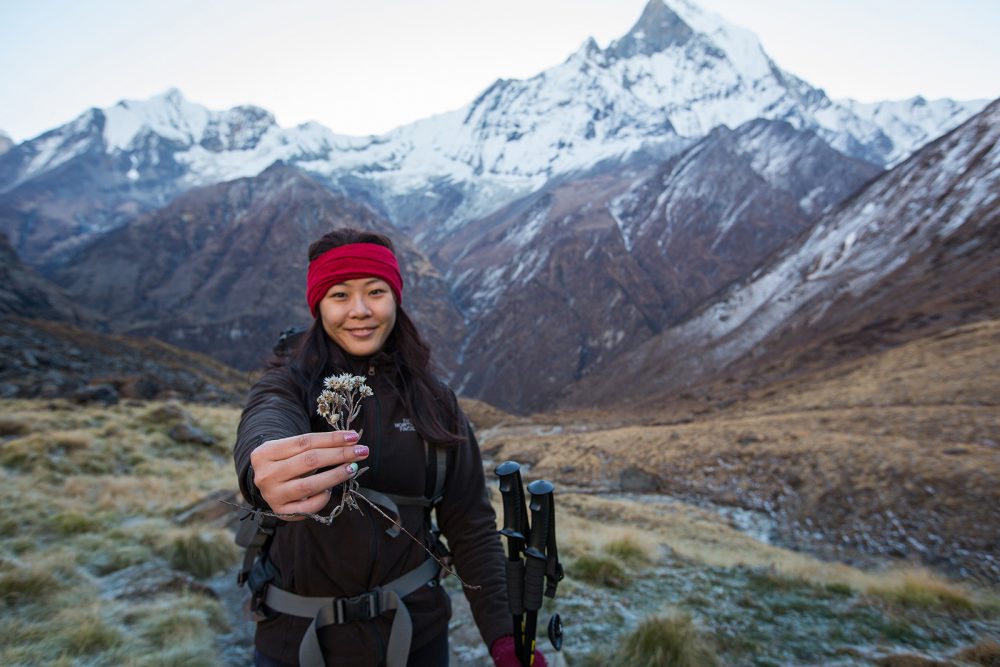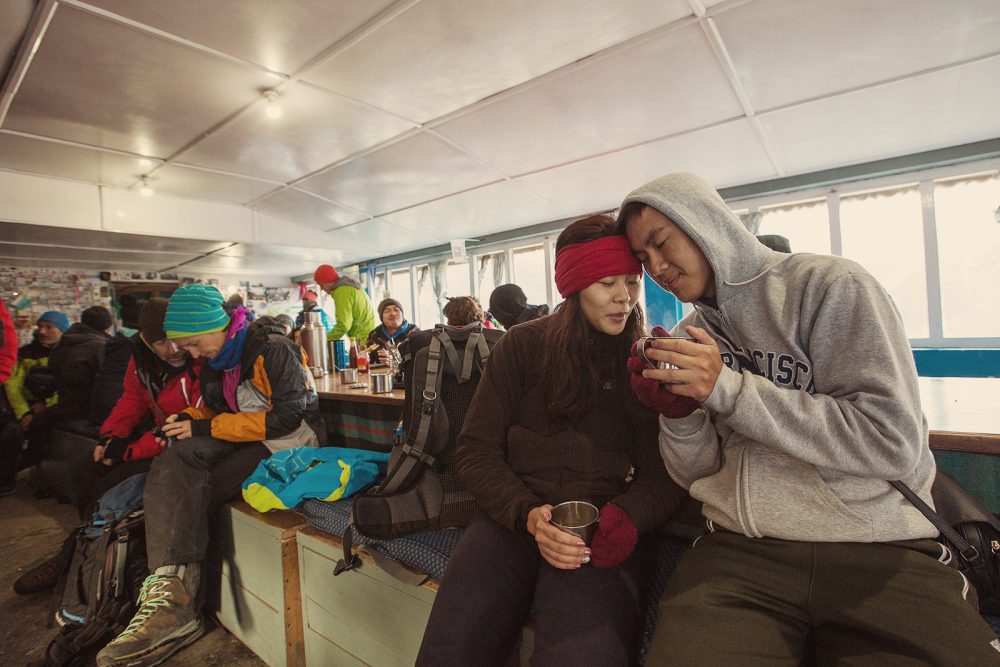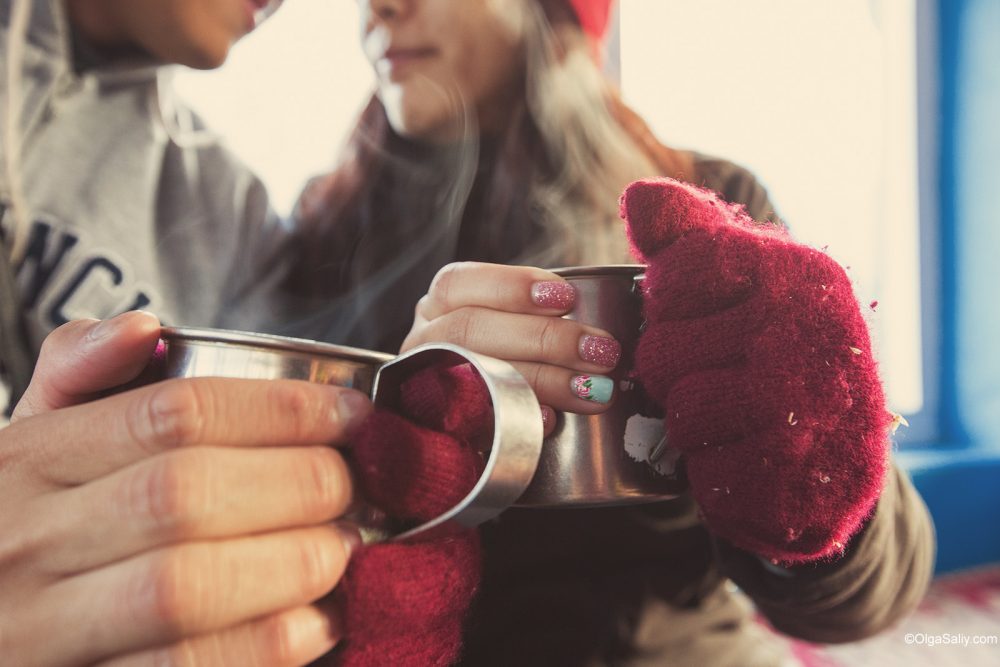 Finally on Annapurna Base Camp. The temperature is about 0°C.