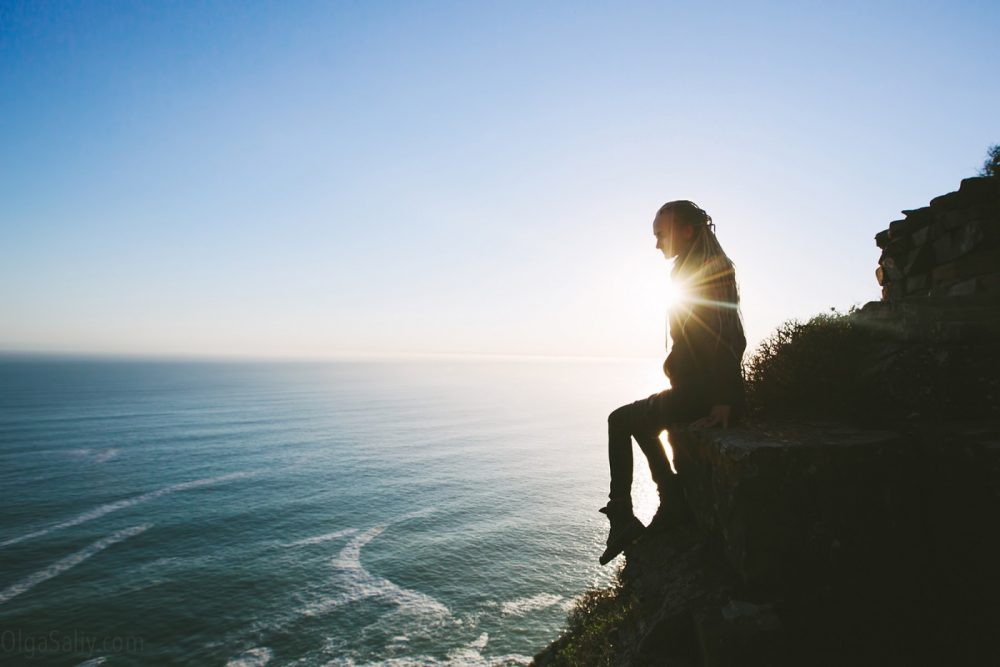 Cape Town is so great and crazy that seems I'll never be able to choose the right words for this introduction.
I recently realized that falling in love with new places became more difficult for me, and consequently it became difficult to write about them — the number of interesting places I visit is so big and all of them are similar to each other. But I can't say the same about Cape Town, this place struck my thoughts with a flow of letters, so that I can't stop even now… Nevertheless, the coolest photos in my life WERE NOT taken here: the moments when I was standing amazed with the surroundings, I didn't have camera in my arms.
Some important information about Cape Town
About visa. Citizens of some countries (like Russia) don't need a visa for Republic of South Africa. Check it, probably you'll only need to get a stamp at the border.
This place changes your mind. It's not similar to any other places in the world — here you feel like on the other side of the globe.
You will fall in love with this place immediately. After incredible sunsets that look like a picture, you'll realize that you should continue discovering Africa.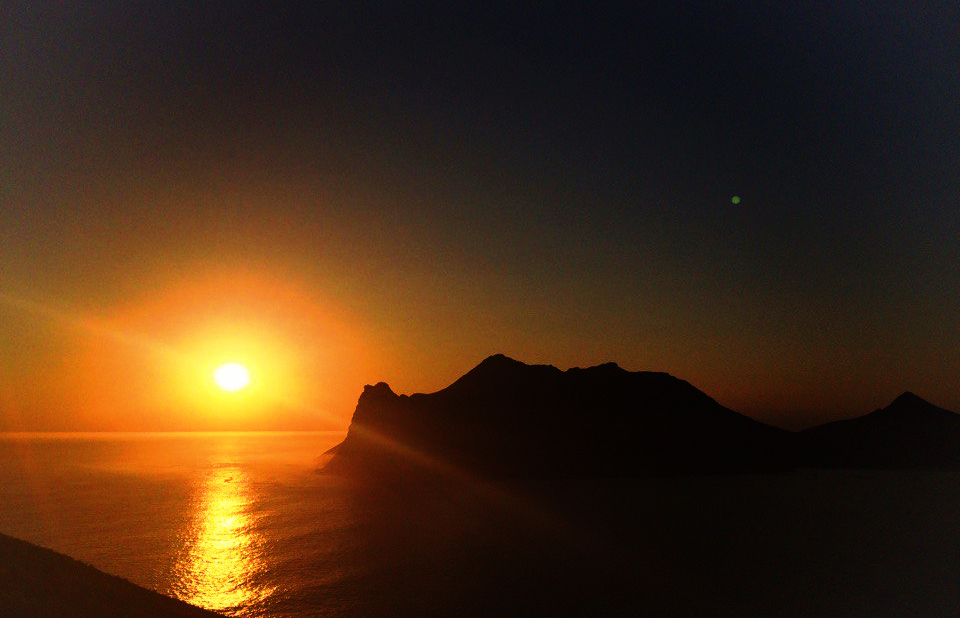 Cape Town is one of the top ten most dangerous cities in the world. People are killed here and nobody may never know how and where it happened. Especially, if you walk in the places I described below.
There are incredibly beautiful people. It seems you got in a Hollywood movie with the perfectly picked cast. By the way, movies are often shot here because it's cheaper than in the USA.
There's a big problem with fresh water as its amount fully depends on rains. There even exists a website howmanydaysofwaterdoescapetownhaveleft.co.za where you can find information for how long current amount of water will be enough. Now the situation is critical: there's only 11% of water in reserve and not enough rain for winter season.
Vine in Cape Town is great. You can drink it instead of water, if you like. But I drank milk though it's not so good.
Shopping in Cape Town is the best in the world (at least in mine). I haven't seen such a wide range of goods in any other country, and it concerns both clothes and food.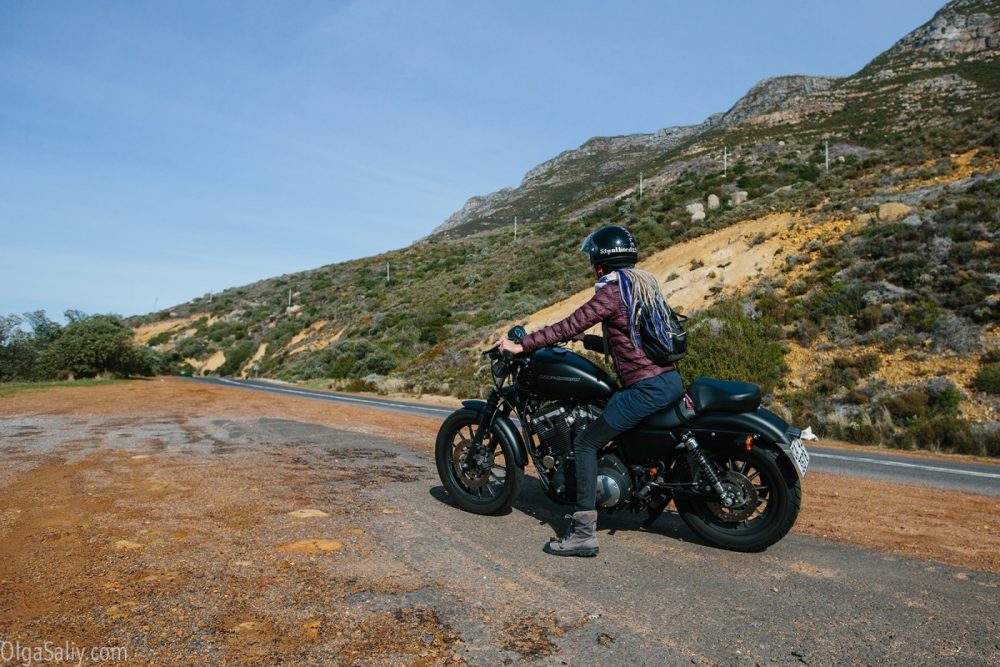 Interesting places in Cape Town
Cape Town is a tourist place with many attractions. But you'd better drive there by rental car, go by taxi or order excursions — it will be safer.
Rental car in Cape Town, important notes
Cars with manual transmission are cheaper than with automatic ones (about $20 per day).
Almost every company expects you to leave a deposit paid by credit card (you can't use debit card or cash) .
Gasoline costs a bit more than 1USD per liter.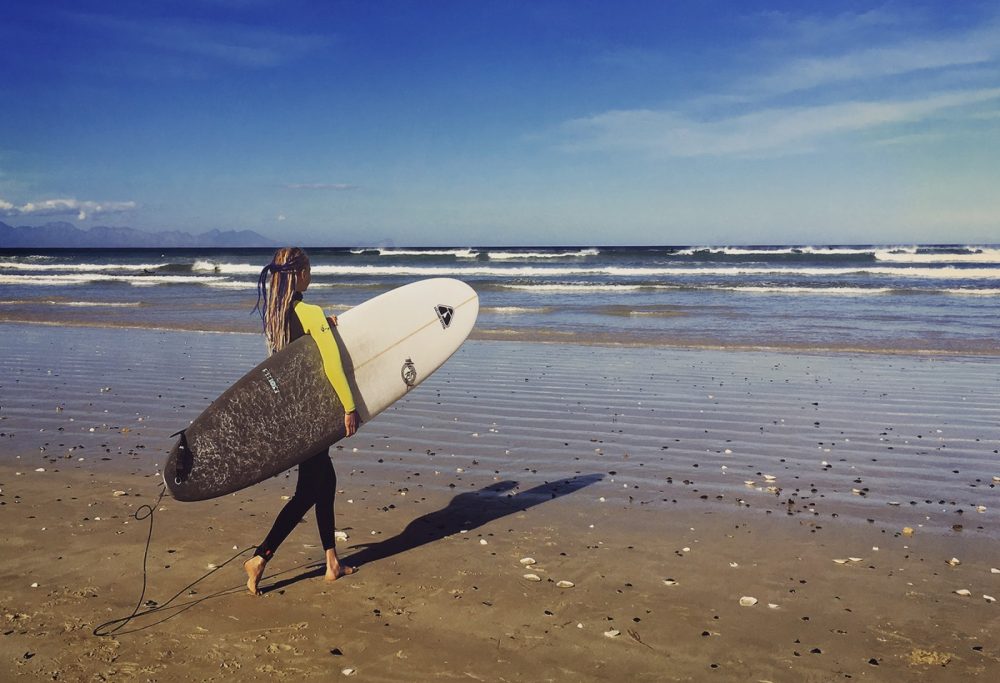 What to do in Cape Town:
Surfing. Cape Town is a perfect place for surfing, but the period from May to August is a bit cold, so you'd better choose another period if you want to surf. The photo above was taken in June, and I was really cold because the temperature was only 12°C.
Shopping. I'm not a shopaholic, but I was amazed with local shops — there were so many things! Wide range of everything and you can find something really interesting.
Walking and driving in beautiful surroundings.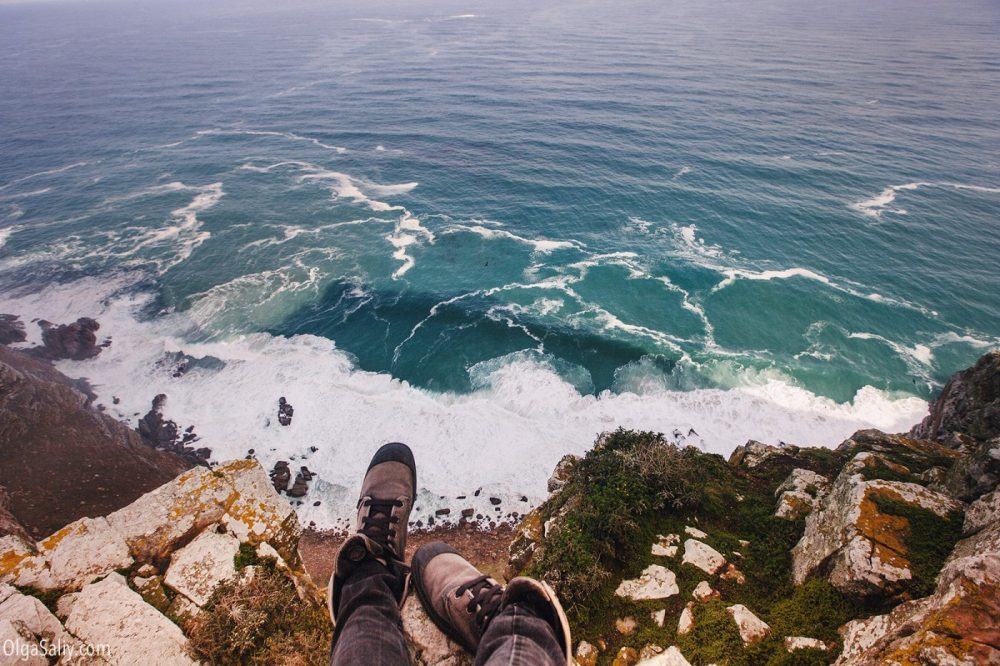 Cape Town tourist attractions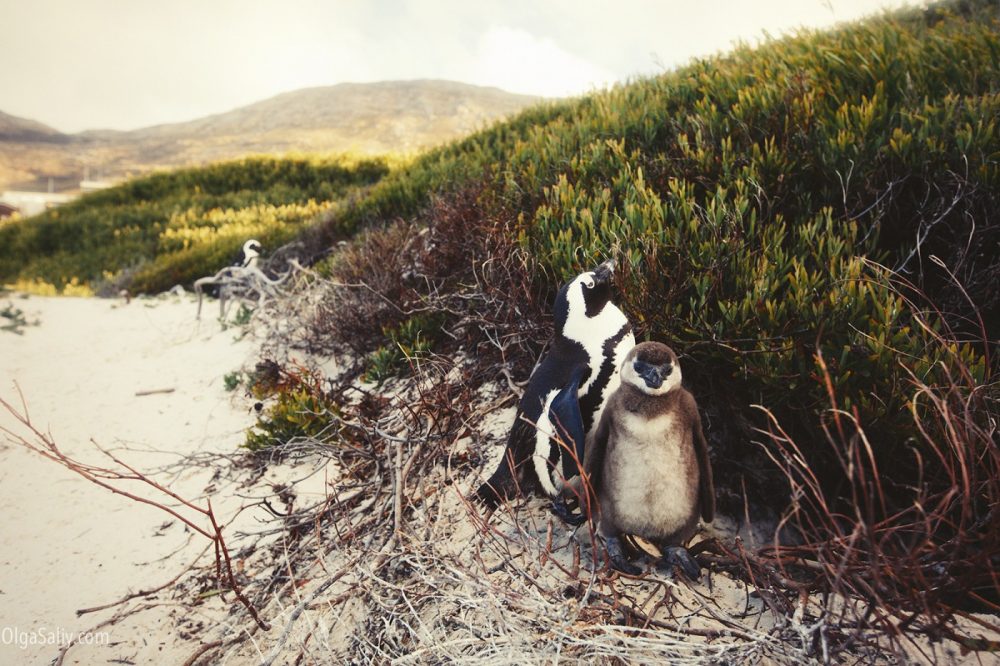 The place where two oceans meet — Cape Agulhas (230 km from Cape Town).  Or Cape Point and Cape of Good Hope (880 km from Cape Town).
Boulders beach with penguins.
Table Mountain and the way to this place.
Muizenberg beach is a beautiful place where you can rent everything you need for surfing. Besides, may just take a rest or swim here. The additional attraction is getting to the beach by train. It should be safe:) Train stations are located here: 33.922222, 18.425158 (Center) or here: -33.925344, 18.445891 (Woodstock).
Saturday market in Woodstock with everyone walking, eating and shopping. Located here: 33.927614, 18.457086.
Some photographs from the market and Wodstock:
If you need a local guide (and surfing instructor in one) in Cape Town, you may contact Ryan (I give his contacts in the end of the post). He knows great places that no other guides or tourists know.
The whole list of Cape Town attractions and points are on the map: goo.gl/wSHUuH
A bit more of my lovely Woodstock: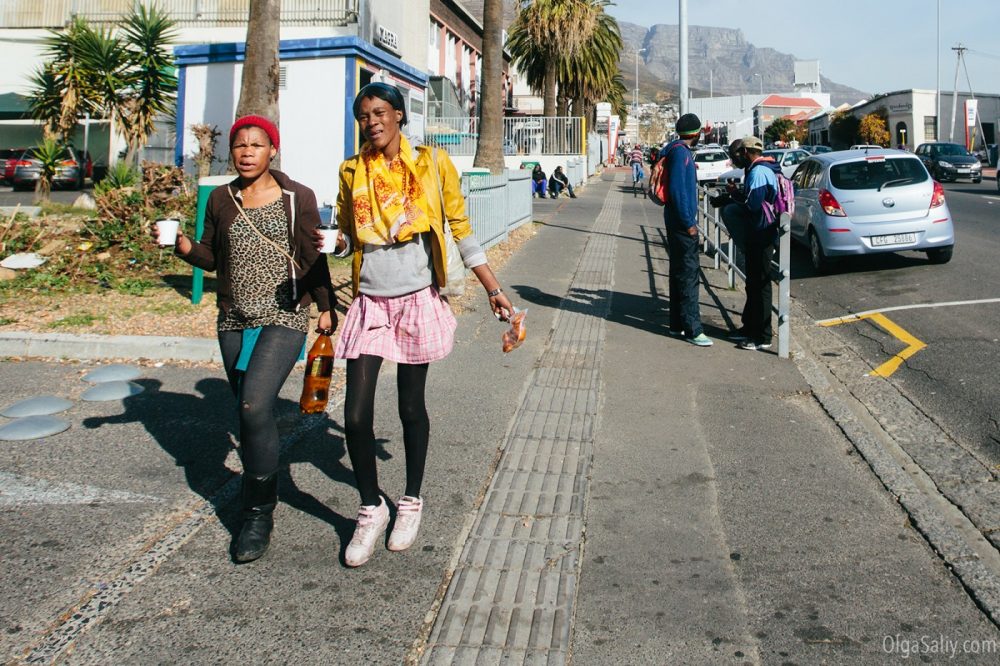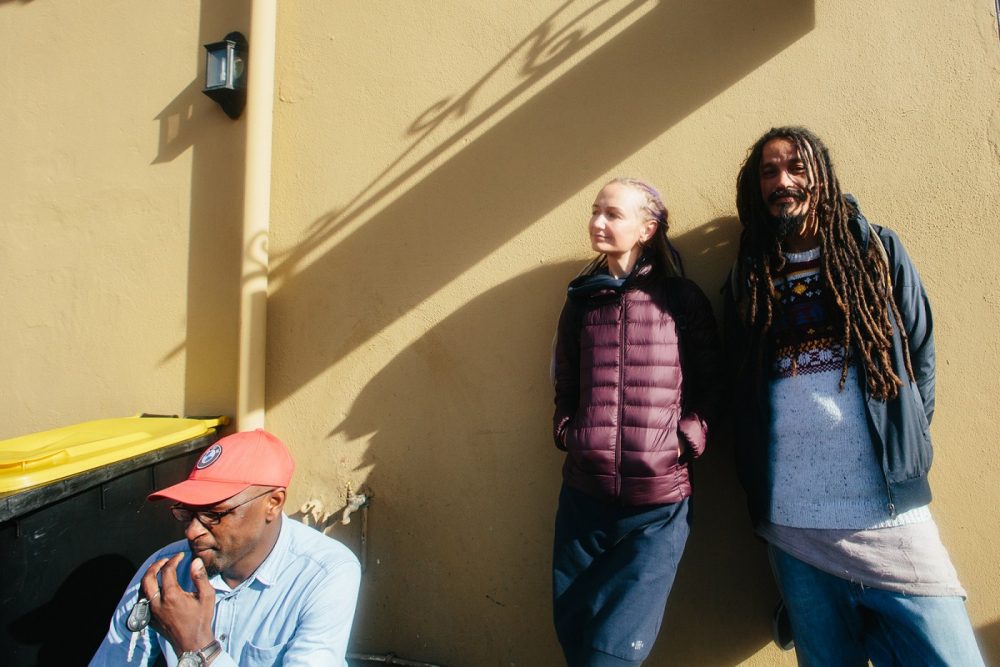 Good districts in Cape Town
One day I came to an ordinary district in Cape Town by taxi (as a normal person), got out and started to look for a dreadlocks salon. During the first 5 minutes I was offered cannabis 3 times; 2 girls, dressed better than I, told about their difficult lives in the street and asked me to buy them something. Then, when a strange black man stuck to me, I entered one of the nearest shops and found another black man who helped me to get to the taxi.
Bad districts. Township. The places to avoid in Cape Town
One day I went to take photos in one of the safest Township in Cape Town. People are killed there but the number of crimes isn't as high as around the airport. So, I came to the aria and found out that it wasn't as safe as I expected: the power went out, people were being evicted (it was in the middle of winter). Of course, people got mad and started to smash everything they saw.
People living here are black Africans, and if you they are getting mad, they become unpredictable and aggressive.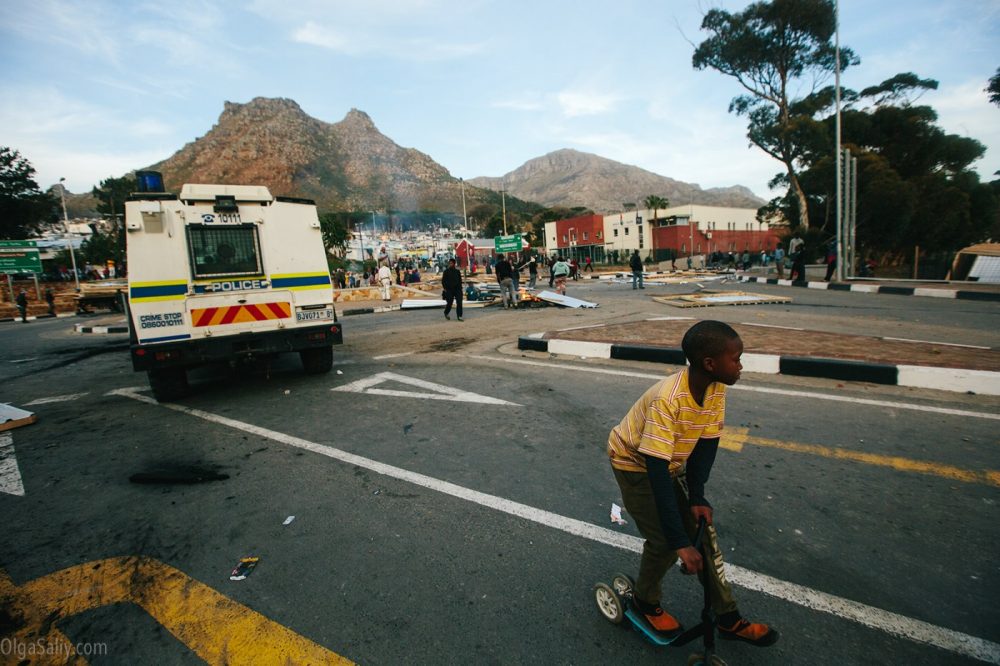 That day the Township were blocked by policemen hiding in their cars and watching activity around them. They told us not to enter the blocked territory, otherwise they won't guarantee security for us.
At first sight, it was foolish adrenaline that wasn't worth going to the place with lot of angry black men smashing up everything they saw. I wouldn't recommend anybody do what I did. But for me, it was important. That moment I realized that I was not in peaceful Nepal and not among harmless revolutionaries in Thailand, I was among real black men. They don't mind killing people.
But the universe led me further that day. We took a taxi to help my guide Nana get home. That moment I didn't know the district she lived in — Khayelitsha — is one of the most dangerous in Cape Town. White people try to avoid it, even if they drive a car, and a year ago Uber drivers didn't go there.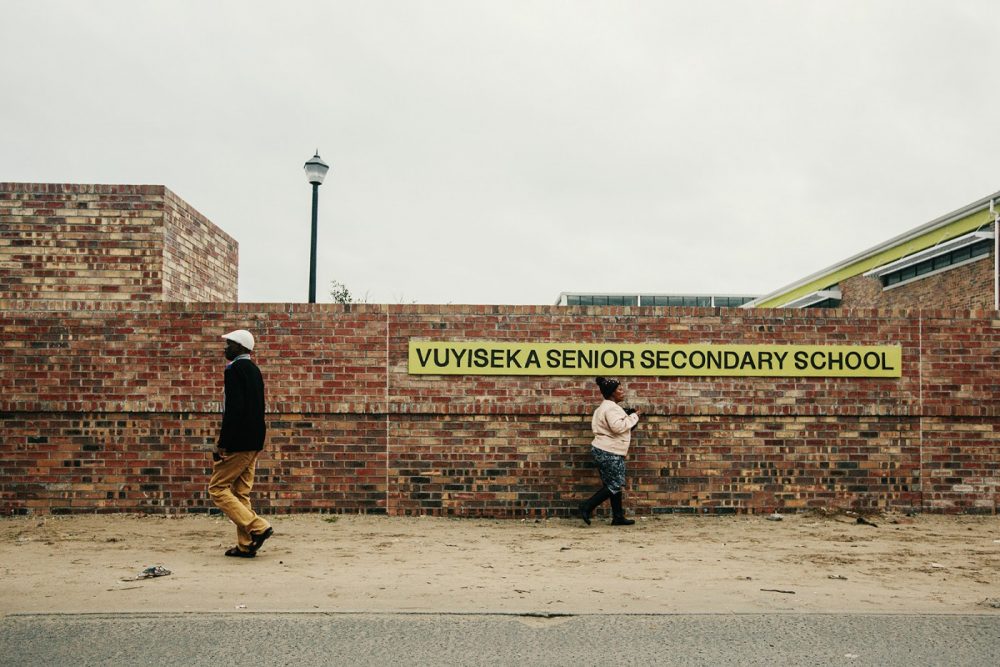 Khayelitsha is Township in the outskirts of Cape Town with about 400 thousand black people living there.
I came here at night and without realizing what's happening around me I got out of the car to greet Nana's family. Uber taxi driver was shocked and persistently recommended to leave my bag with camera and money in the car. And I left.. I left my bag with the wallet, camera and mobile phone — I gave everything right into his arms )) Then I went to greet and hug Nana's family.
Very nice people. And taxi driver too.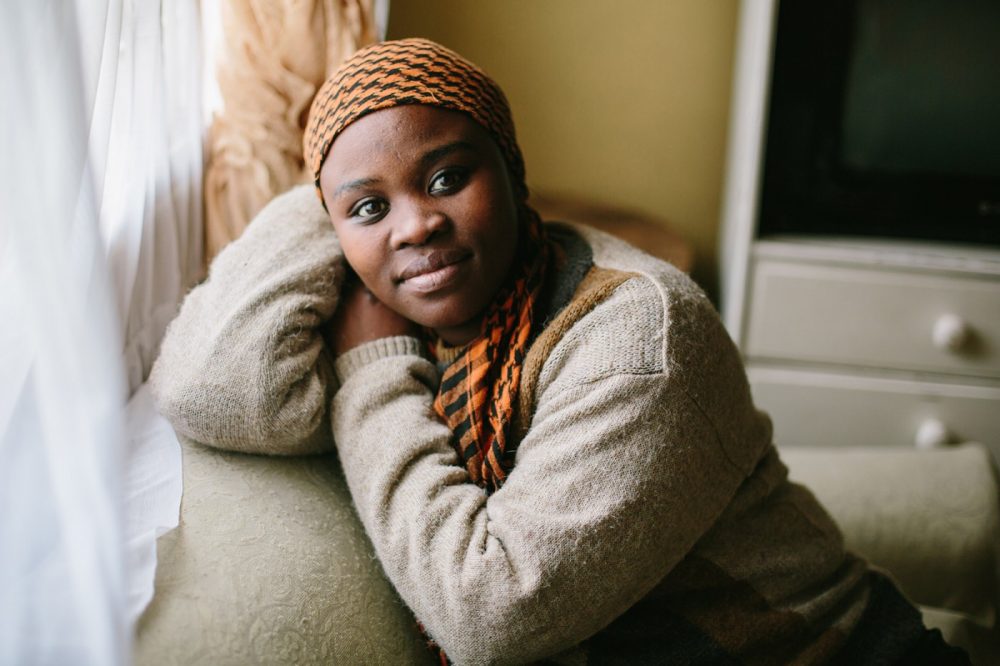 I organized a real 10-minute photoshooting for Nana, her sister and son, you can see gallery here>>
Cape Town changes your mind. I used to bring my camera into the chaos of Asian revolutions where nice Thai people let you whistle and smile at each other. But Cape Town slums give you new experience, every day you got to know about new murders. The only Khayelitsha slums comprises almost 400 thousand people, and you feel that they don't care about your life. Methamphetamine and heroin are the most popular attractions here. So, locals know that life is something abstract and that your money may help them buy one more dose.
Even my departure was strange
It happened that a ticket from Cape Town had two possible directions: changing planes in Istanbul, I could choose Portugal or Moscow with subsequent departure to somewhere.. Samui, for example, to enjoy warm weather. Boarding a plane in Cape Town, I didn't know where I would find myself finally. I decided that the problem will solve itself. Now I'm finishing this post at the Madrid airport, and it seems tomorrow I'll be surfing in my lovely Porto (don't think that all I do is resting and flying — I'm a real workaholic and always work hard).
About people
A bit more information about people I met in Cape Town, it's important to understand how I got there and how I travelled through the city and its surroundings.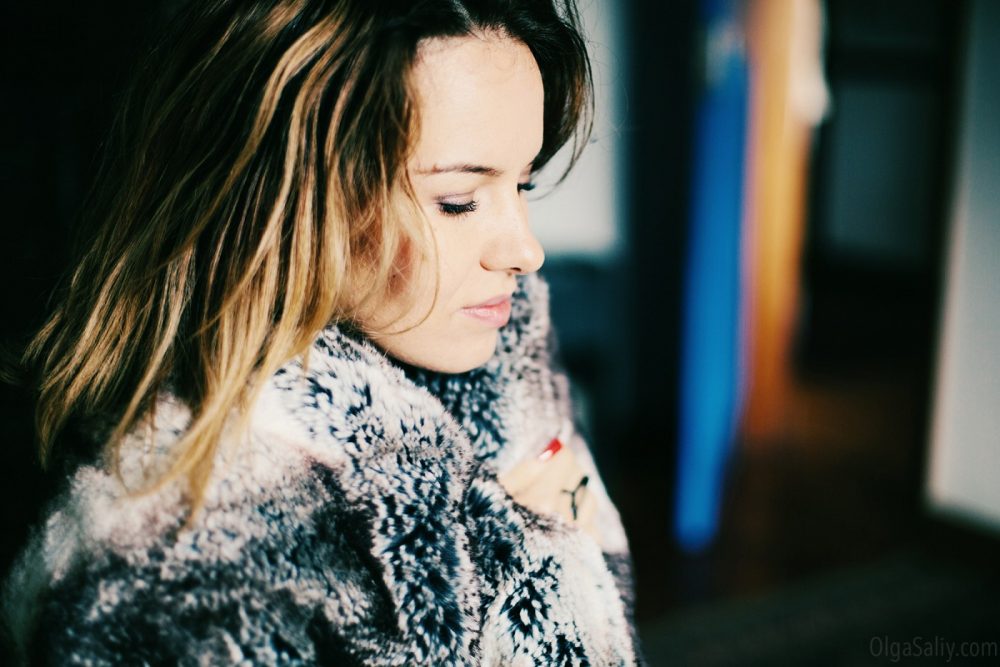 Aria Moore. The best singer in my life, best friend and amazing person. Thanks to her idea, I spontaneously found myself in South Africa.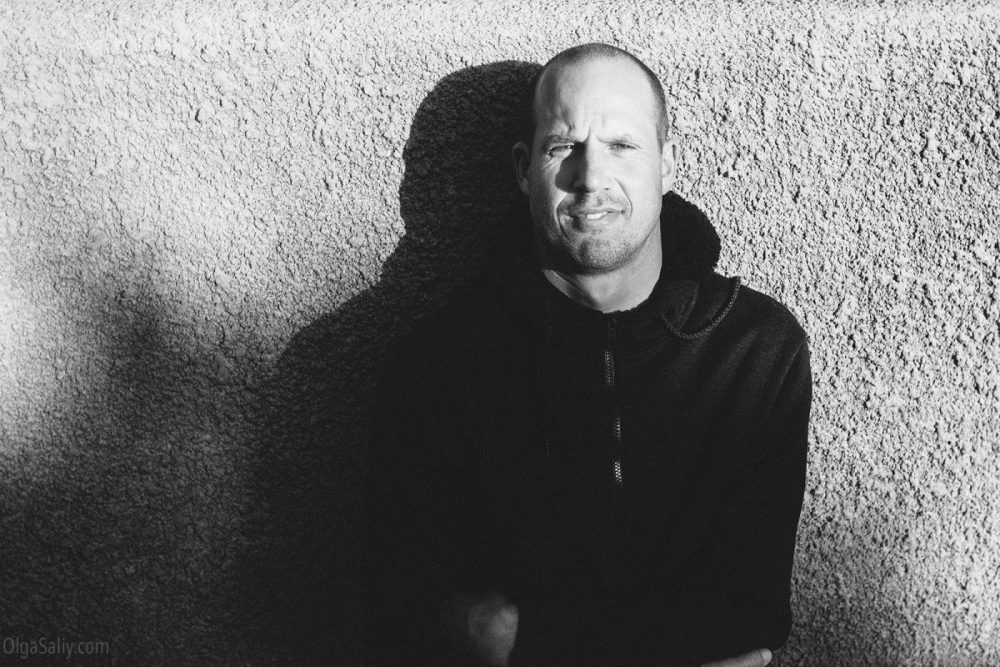 It's Ryan, crazy surfer and Cape Town guide. He was born and still lives here, in Cape Town, knows amazing, hidden from tourists' eyes places. If you need a guide, I'd recommend him. Ryan's Facebook page: facebook.com/ryan.capetown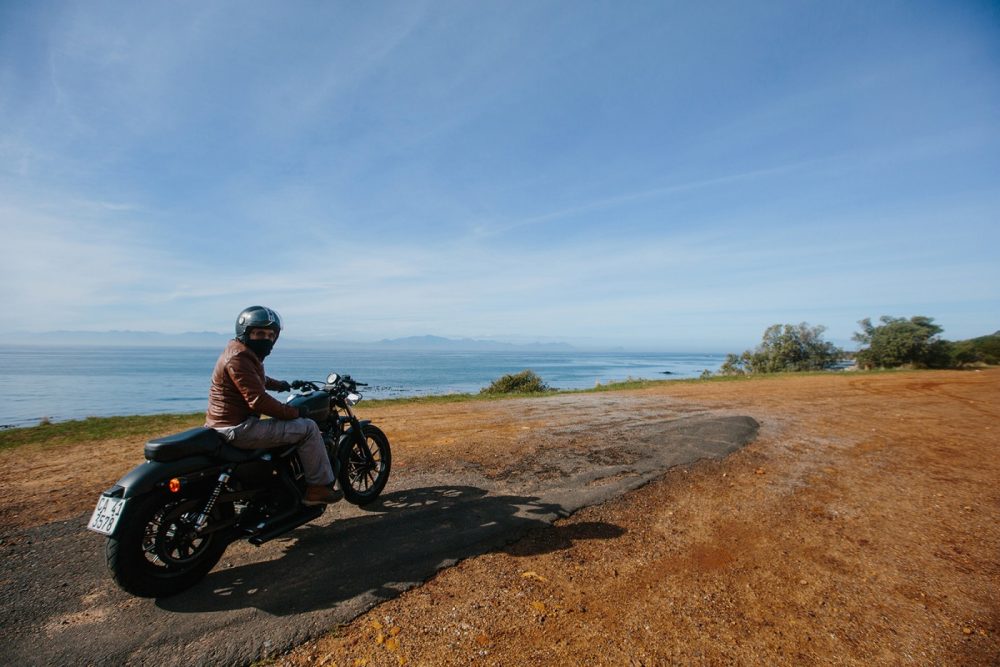 It's Pan. We met on CouchSurfing and I spent a few days at his place. It was a great experience because driving Harley in Cape Town is priceless) Pan was born in India, Rishikesh, but live and work in Europe or now in Cape Town.
Couchsurfing.com is a great thing for travelers that helps you to find not only a host (place to stay for free), but also fellow-travelers to see the surroundings. It was the way Aria and I found fellow-travelers to visit the most interesting places by car.