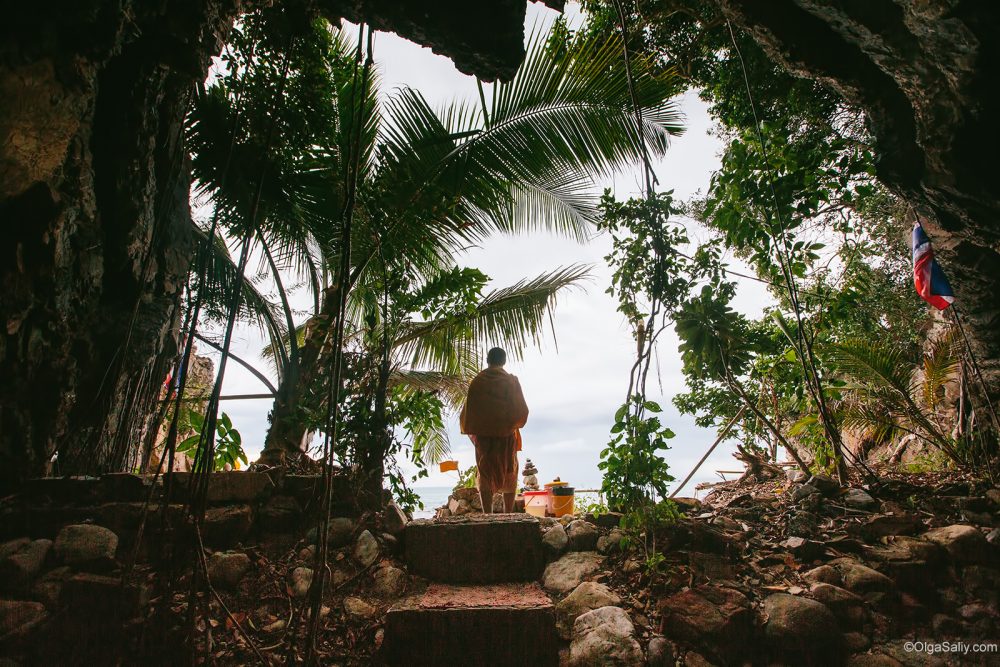 This place is so great that I can't tell you Google coordinate. And even if you solve the riddle of his location, drive until the end of the middle of nowhere, then walking by rocky beach, coming through the big rock and find in this cave the Monk, you will understand me…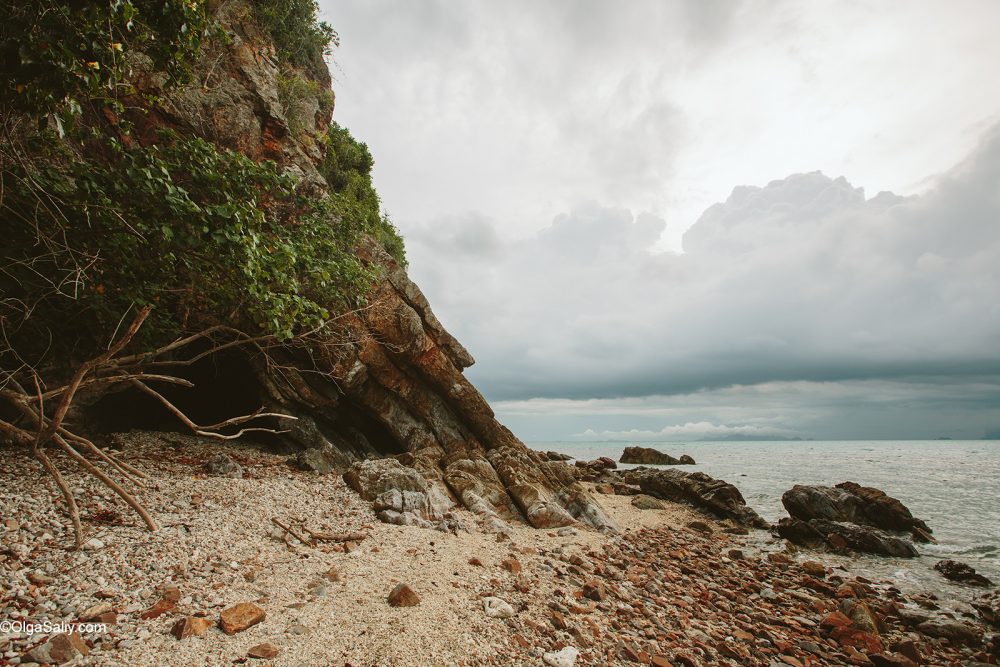 Absolutely solitary beach ends near big rock and after you climb over, you will see all this.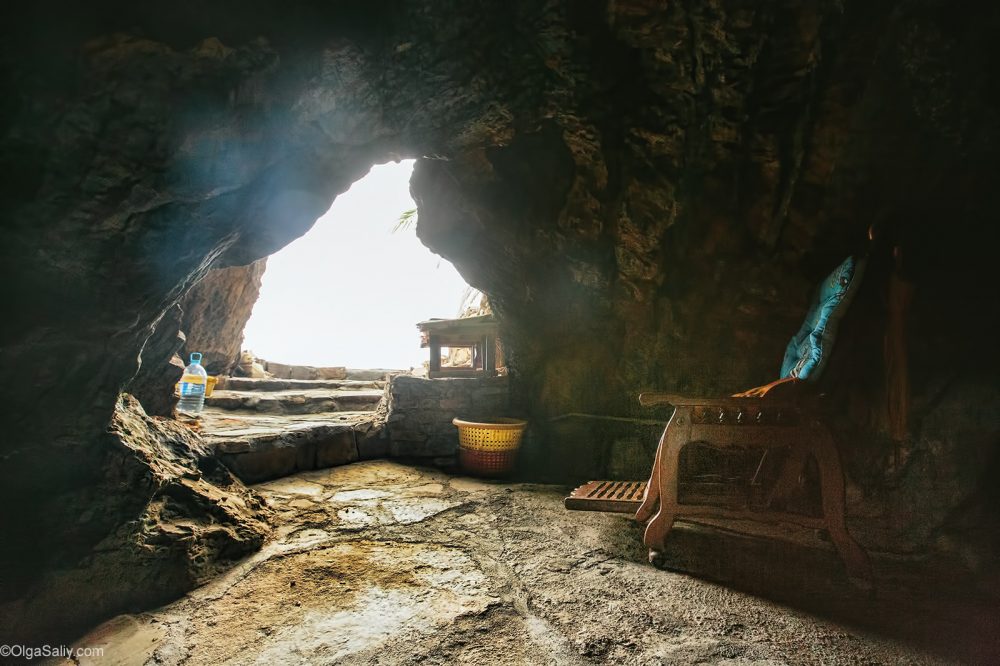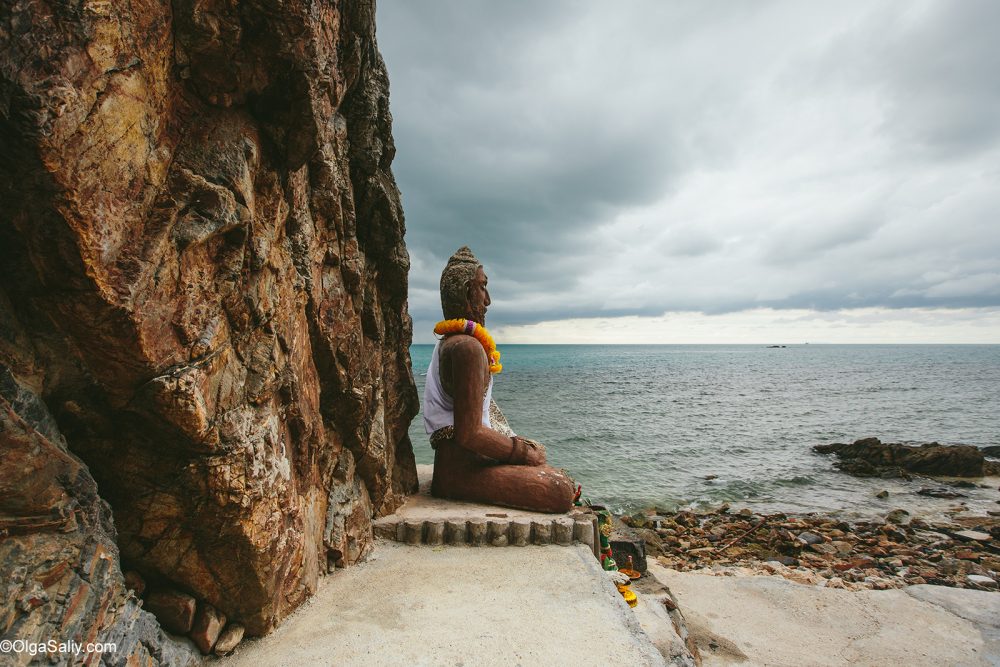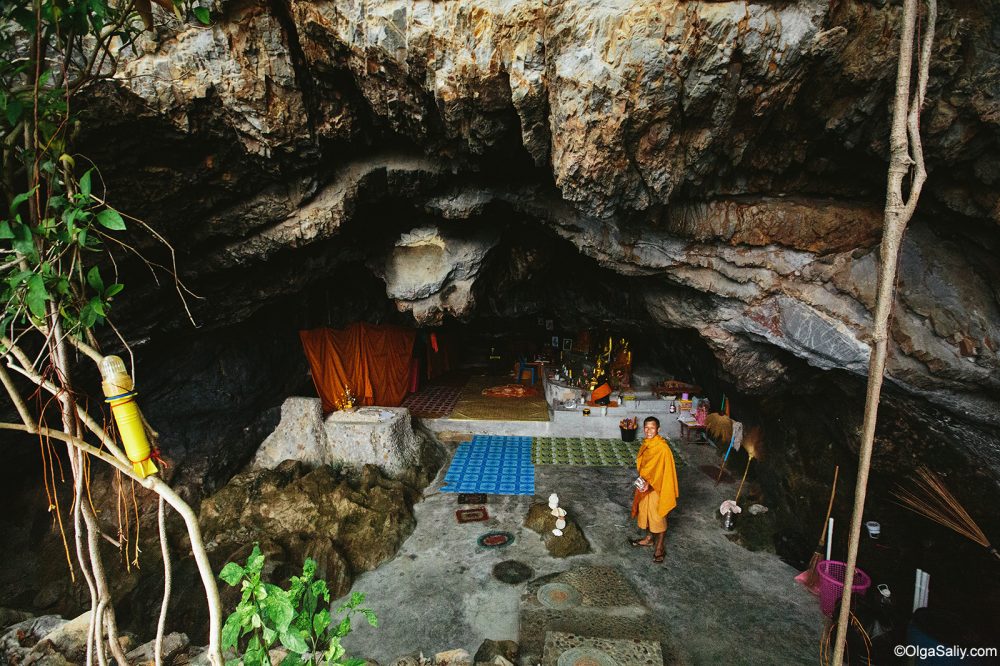 The monk living here alone.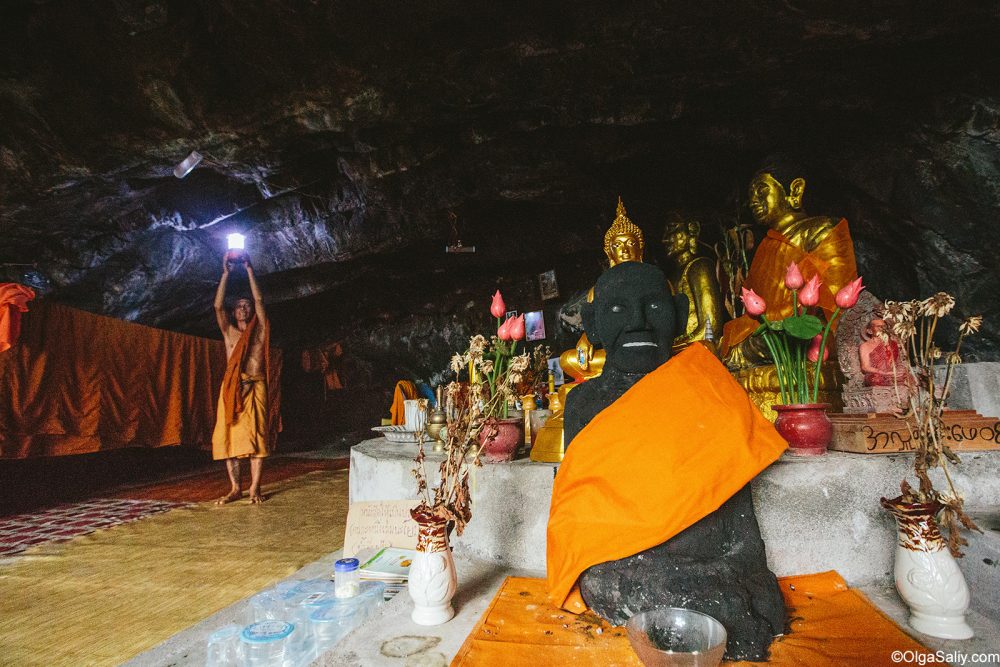 Without electricity or running water, heats the water for coffee in a kettle on the fire.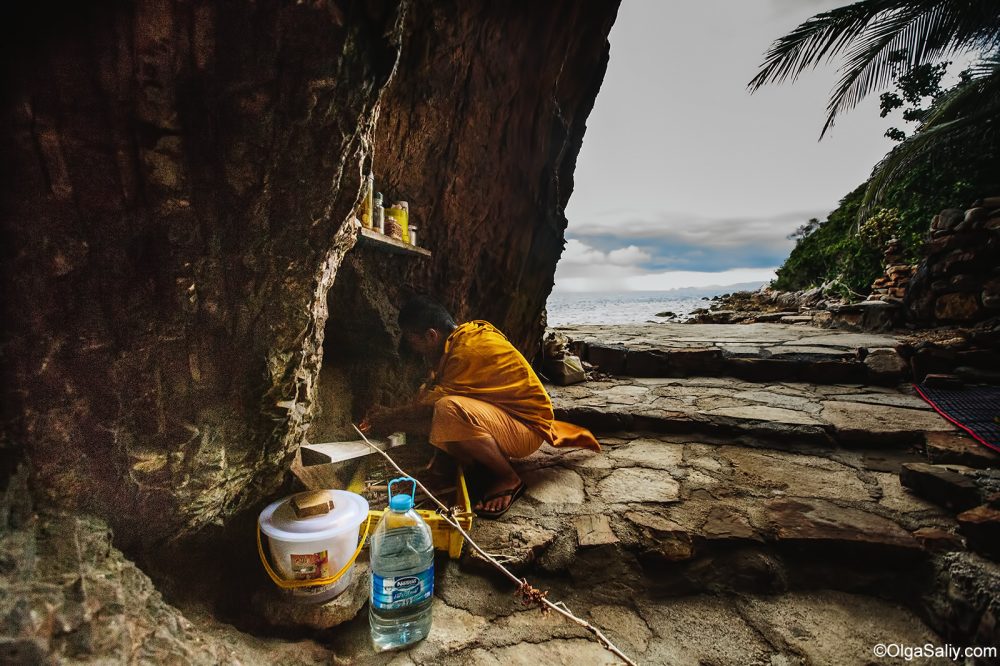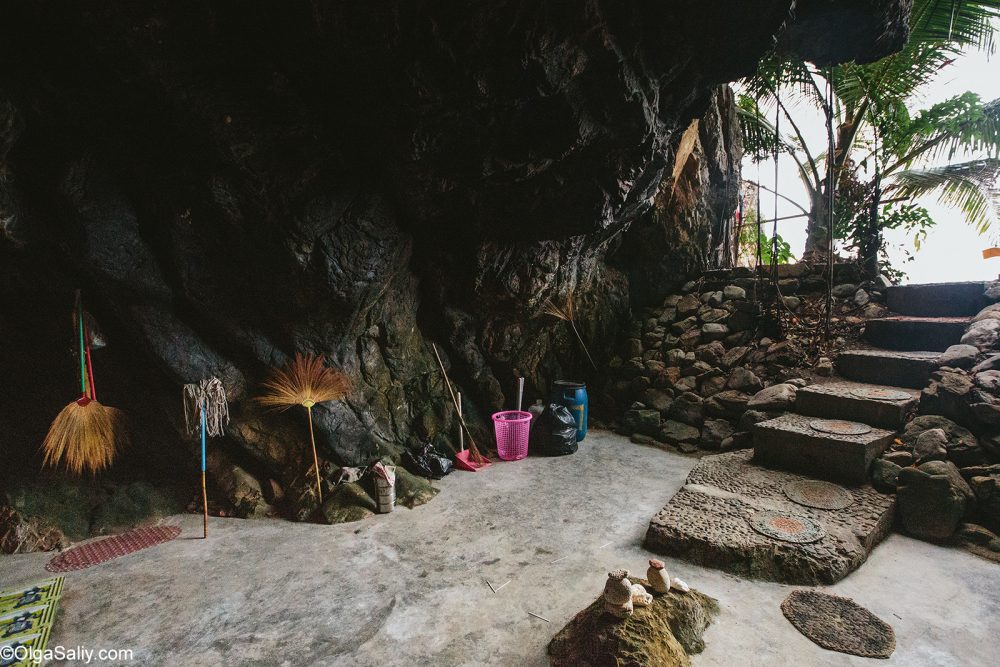 Meditate under mosquito net in this place may spend hours and days..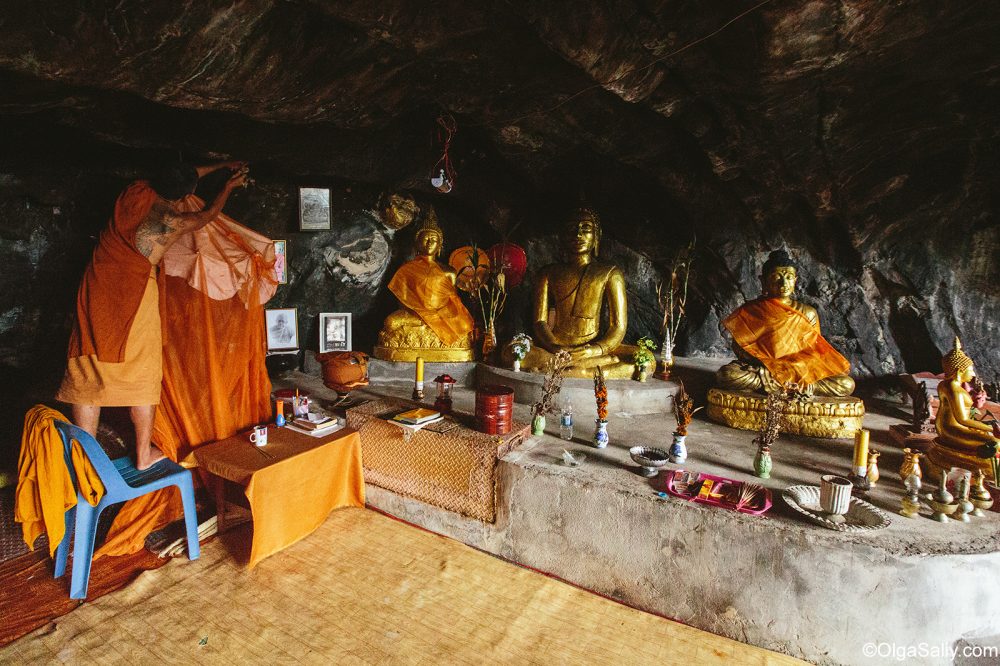 Because people reach this point not very often.. luckily.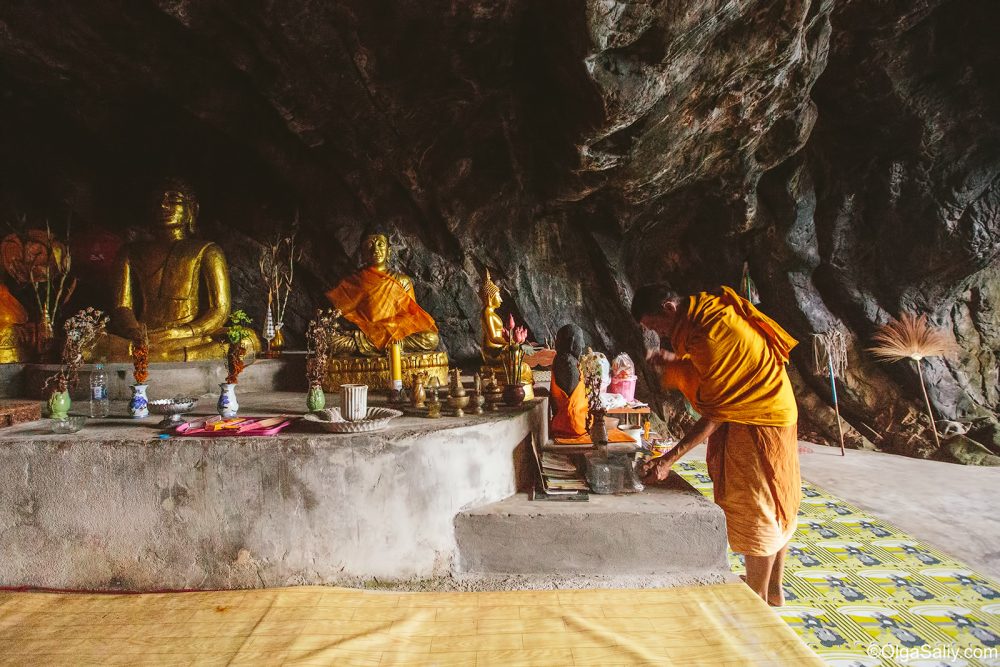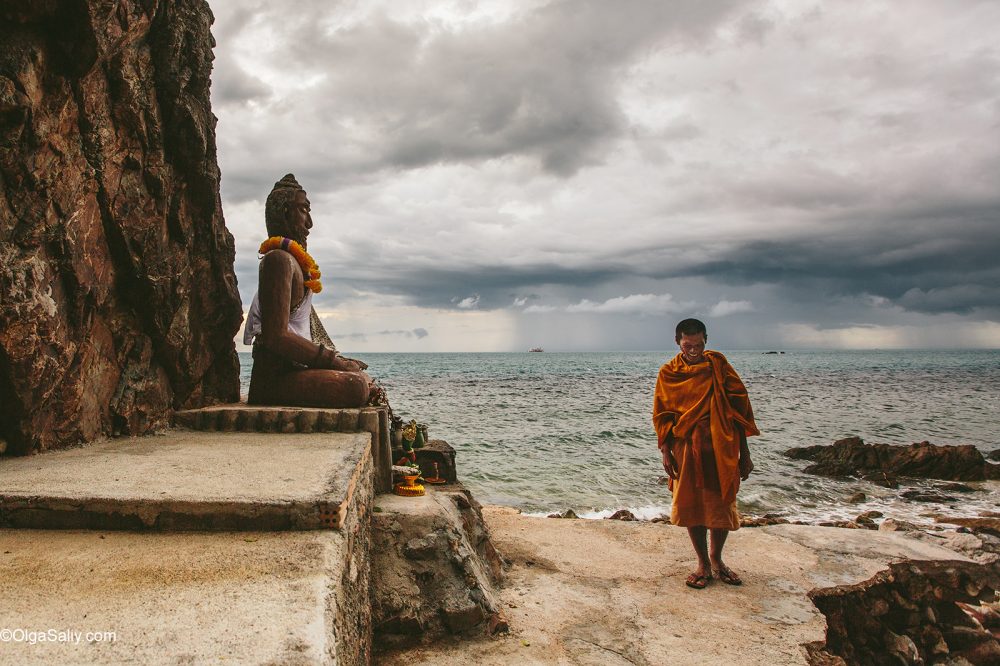 Monks can not take money from people and if you reach here, you can bring drinking water, food, cookies, coffee..
You will not find the coordinates of this place in Google, but you can find it on Geocaching.com.
© Olga Saliy. All rights reserved. No part of this article may be reproduced without prior written permission of author.