In 1897, Russian king Nicholai II provide land for immigrants from Estonia. Land in the Novosibirsk region, Kyshtovskaya township, near the village of Pustovalovka. As the legend, the wives of immigrants arrived after and did not want to live in this place. They chose another, between two rivers. And now Russian Estonians live here. People talk in Estonian and in Russian here. The first settlers were Yan Cerd, Yan Gyammer and Adam Kevay. Now people call Nikolaevka "Little Estonia".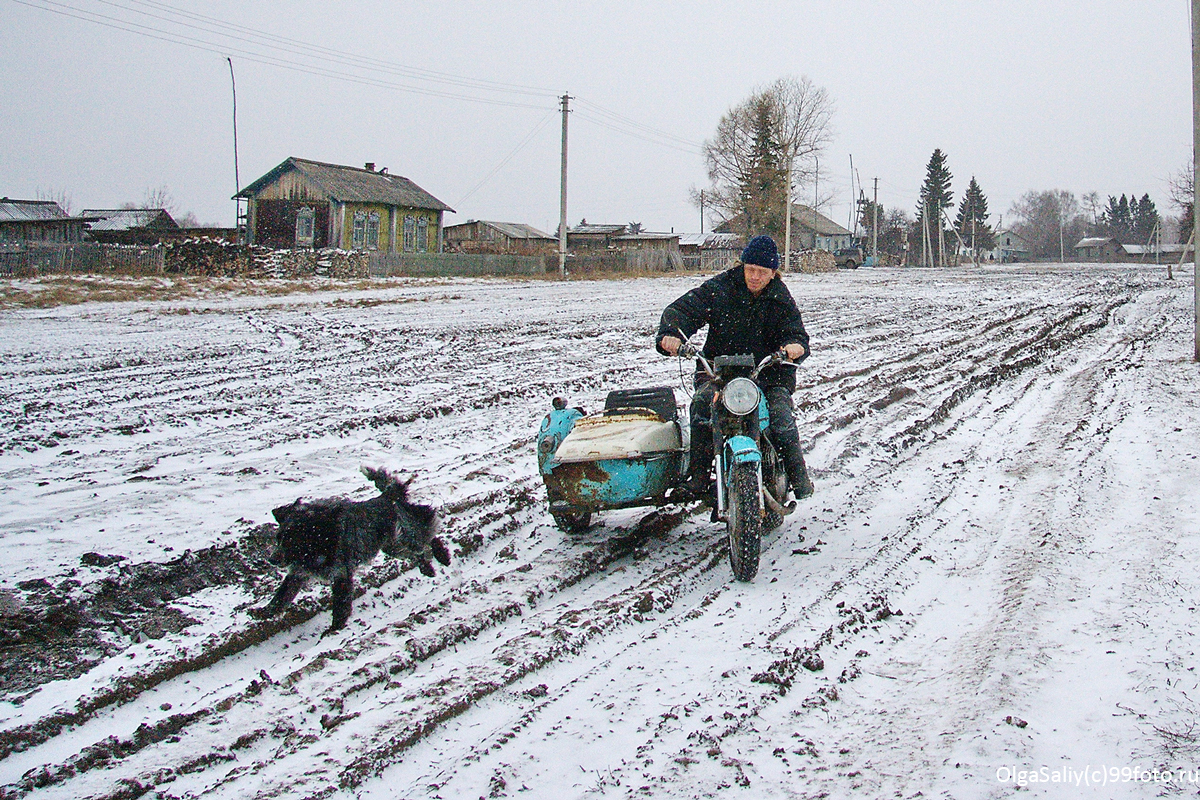 It is possible to get to Nikolaevka only high jeep or tractor. Road to Nikolayevka is the same as the field mud-porridge when the rains.
In the village live less than 100 people now. There's a lot of meat and potatoes, but the people are out of work and money. People can not sell all of the potatoes and meat, because it is not convenient to go to town.